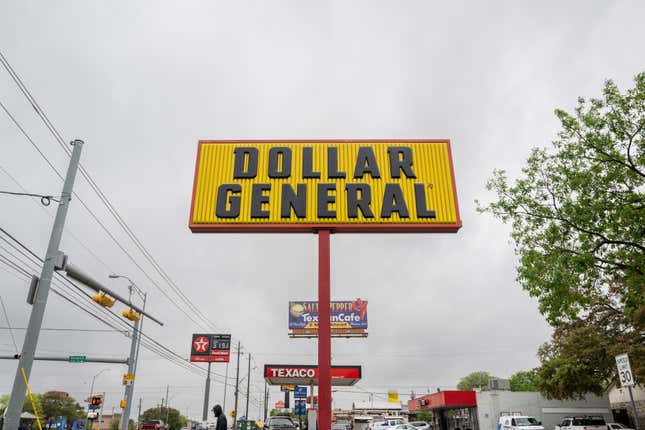 Dollar General shareholders voted to independently audit the chain store's workplace safety following employee, regulator, and activist demands for better conditions.

As shareholders gathered yesterday (May 31) in Goodlettsville, Tennessee for their annual meeting, workers and advocates protested outside of Dollar General's headquarters calling for safe workplace conditions.
The retailer, the fastest-growing in the US, has a deadly track record. At least 48 people have been shot dead and 172 injured at Dollar General stores since 2014, according to data from the Gun Violence Archive.
Workers, who were joined by community organization Step Up Louisiana, are now celebrating the passage of the audit resolution. Introduced by Domini Impact Investments, the proposal was greenlit despite its board's opposition.
Quartz contacted Dollar General for comment on the audit decision, and to clarify whether it considers the proposal to be binding—shareholders proposals usually aren't.
Dollar General's workplace safety violations have led to hefty fines
Dollar General has a history of falling foul of US labor regulations that resulted in the Occupational Safety and Health Administration (OSHA) placing the company in the "Severe Violator Enforcement Program'' in October. The watch list is reserved for companies that commit "willful, repeated, or failure-to-abate violations" of workplace safety laws.
Since 2017, Dollar General has accrued $21 million in OSHA fines after over 270 store inspections across the US revealed 111 violations of workplace safety. OSHA announced an additional $3.4 million in penalties in May after inspectors found "aisles, emergency exits, fire extinguishers and electrical panels blocked by stored merchandise," among other hazards.
"Dollar General continues to expose its employees to unsafe conditions at its stores across the nation," said Doug Parker, assistant secretary for occupational safety and health in the May 23 statement announcing the fines. He recommended the company take action "to protect the safety and well-being of the people they employ."
Dollar General employs over 170,000 people, and operates more than 19,000 stores in 47 states, according to its website. An estimated 92% of workers make less than $15 an hour, data from the Shift Project and Economic Policy Institute shows, which falls below a living wage in the US.
Related stories
😰 A McDonald's franchisee was fined for employing 10-year-olds
✊ Dancers at an LA strip club won a 15-month battle to unionize
📉 US union membership is at its lowest level since the Great Depression