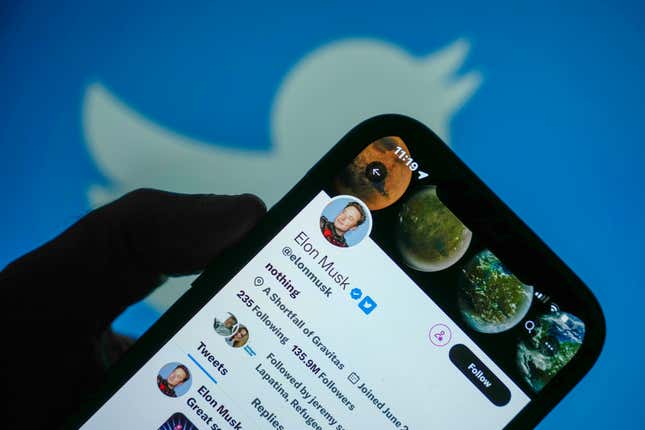 As Twitter's legacy blue checks flickered out of existence, CEO Elon Musk personally paid for three celebrities (William Shatner, Stephen King, and LeBron James) to keep their verification.
What do these celebrities—an actor, a novelist, and arguably the greatest basketball player of all time—have in common? They all publicly said they would not pay for Twitter Blue.

James famously tweeted a goodbye to his check, while King has long feuded with Musk about how he has re-shaped Twitter. When William Shatner recently complained about the new verification policy, Elon responded with a tweet that said, "It's more about treating everyone equally. There shouldn't be a different standard for celebrities."

Now, all three accounts note that their users are subscribed to Twitter Blue and have confirmed their identity via a phone number, something that Stephen King publicly called out as a lie. Musk responded to King confirming that he had paid the fee and saying, "You're welcome namaste."

Is a blue check still desirable?
Implied in King's tweet was a sense of embarrassment: The author was worried that his followers might think he actually paid $8 for a blue checkmark. This newfound negative association with the previously coveted blue check is a popular sentiment among formerly verified tweeters in the aftermath of Musk's takeover.
Somehow Musk has turned verification on Twitter—once a useful tool for cutting through the social media's onslaught of trolls—into something to be ashamed of.
While a few celebrities have paid for Twitter Blue, including Taylor Swift, Rihanna, and Dwayne Wade, the vast majority have not. Data shows that less than 5% of the 420,000 formerly verified users have signed up for the service.
Related stories
🗺️ Elon Musk is rebranding Twitter as X Corp
🐕 Elon Musk just changed Twitter's logo to the Dogecoin symbol