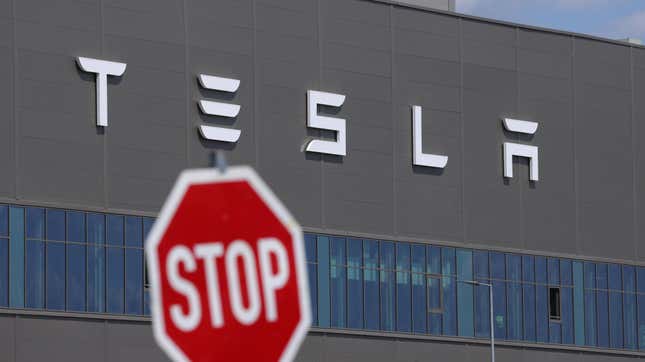 Tesla directors will return $735 million to the company to settle a lawsuit alleging they paid themselves too much. As part of the settlement, the 12 directors also agreed to forfeit all compensation from 2021 to 2023, and change the way they are being compensated.
What inspired Elon Musk's design for Tesla's Cybertruck?
The 2020 lawsuit, brought by Tesla stockholder pension fund Police and Fire Retirement System of the City of Detroit, accused the directors—including Elon Musk and his brother Kimbal, Oracle founder Larry Ellison, and media mogul Rupert Murdoch's son James Murdoch, among others— of "unrelenting avarice." They directors allegedly granted themselves "excessive and unfair compensation" of around 11 million stock options from 2017 to 2020. The value of $735 million is equivalent to 3.1 million Tesla stock options, and includes about $458 million in value of options being returned, and nearly $277 million in cash.

The directors denied wrongdoing, but agreed to settle the case "to eliminate the uncertainty, risk, burden, and expense of further litigation," according to the July 14 filing.

The judge presiding over the case, Chancellor Kathaleen St. J. McCormick, is expected to hold a hearing to approve the settlement on October 13. But even then, scrutiny over Tesla's board compensation won't be over, as McCormick is also overseeing a lawsuit that takes specific aim at chief Musk's paycheck.
One big number: Musk's 2018 pay lawsuit
$56 billion: Musk's eye-popping annual compensation package for 2018—at a time when the median salary for Tesla employees was reported to be 40,000 times less— which is facing its own legal litmus test. In 2019, shareholder Richard Tornetta filed suit against Tesla to rescind Musk's pay deal from the year prior, claiming the package is "the largest compensation grant in human history" and it is unjustly paid to "part-time CEO" Musk, whose focus has recently been on Twitter. Musk's lawyers and Tesla's other directors defended the compensation as fair because of the 10-fold increase in Tesla's stock price.
Quotable: Why companies dole out obscene payouts
"There's a mind-set that the whole thing will fall apart if we don't have this off-the-charts talented person in that office. So many people on these corporate boards are benefiting from the system. They're either executives themselves or they have some other stake in keeping the compensation system the way it is."— Sarah Anderson, a program director at liberal think tank Institute for Policy Studies, to the New York Times in June 2022
Person of interest: Robyn Denholm
In November 2018, Robyn Denholm replaced Musk as board chair as part of a settlement Tesla reached with the US Securities and Exchange Commission (SEC) over the regulators' claims the Musk's tweets violated securities laws. She went on to become the second highest-paid board chair in the US.
Denholm went from earning less than $1 million as an executive at an Australian telco Telstra to becoming "screamingly and dynastically rich," Gregory Varallo, a lawyer for the shareholders, told the Delaware court in February, quoted in the New York Times reported. According to Varallo, Denholm earned more than $250 million from Tesla stock options.
Denholm, who has served on the Tesla board since 2014, has been backing Musk in his solo compensation legal battle. During her November 2022 testimony in the case, she said Musk had the "vision and tenacity" to turn Tesla from a start-up into one of the world's most-valuable companies, adding that she didn't know or care how much time he spent at Tesla headquarters because he was driving results regardless.
For a few years in a row now, proxy adviser Institutional Shareholder Services (ISS) has recommended Tesla investors vote against the re-election of Denholm, citing concerns about obscene board pay and an inability to manage risky stock pledging. At Tesla's latest annual general meeting in May, however, a majority of shareholders sided with Musk.
Related stories
🪑 What does Tesla look like without Elon Musk?