Good morning, Quartz readers!

---
Here's what you need to know
The US banking regulator has made a modest proposal for deposit reform. The FDIC's plan is narrow and uninspiring, but it just might work.
The Florida oversight board handpicked by governor Ron DeSantis countersued Disney. The lawsuit alleged a backroom deal with the board's predecessor.
Vice is preparing to file for bankruptcy. The media company, once valued at $5.7 billion, is still looking for potential buyers.
Met Gala attendees expressed solidarity with Hollywood writers going on strike. The Writers Guild of America is demanding better paying conditions for writers working with streaming platforms.
Paraguay's conservative Colorado Party retained its grip on power. Former finance minister Santiago Peña beat opposition lawmaker Efraín Alegre by more than 15 points.
---
Does Jamie Dimon have a savior complex?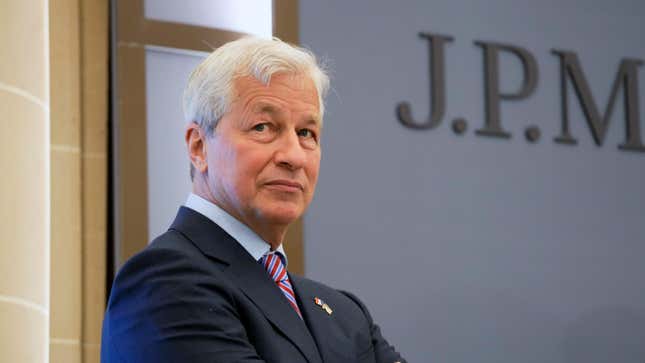 You can ask why JPMorgan Chase agreed to buy the failed First Republic Bank out of regulatory receivership. But a better question might be, why not? CEO Jamie Dimon has been heralded as Wall Street's white knight, saving Bear Stearns and Washington Mutual in 2008 (not without remorse), and now is sweeping in to catch First Republic.

It begs the question: Does Dimon have a savior complex, or did he just see a chance for a big bank to get bigger? His affinity for a certain TV show could offer some clues.

---
India's heat waves will leave one group pretty happy
216 gigawatts: A record high electricity demand in India, set on April 18.

This summer is likely to see more records, and let's just say Indian power companies are not not excited about what higher temperatures mean for their business.
---
Come one, come all, to the new season of the Quartz Obsession podcast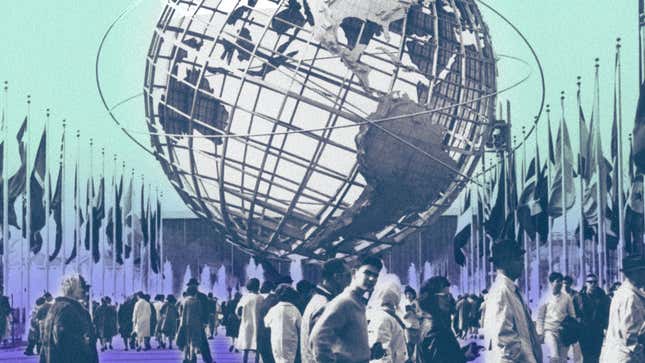 Worried your home isn't smart enough? Wondering if AI will ever be reliable? Not sure whether you're being hired by a robot? Host Scott Nover has you covered in the new season of the Quartz Obsession—out today!
In our first episode, Scott talks to reporter Cassie Werber about World's Fairs, massive spectacles that introduced the world to life-changing—or at the very least head-scratching—technological wonders, some of which would ultimately make the exhibition itself obsolete.
🎪 Listen to "World's Fair: Tech's bygone showcase" right now
⬇️ Subscribe today, wherever you get your podcasts: Apple Podcasts | Spotify | Google | Stitcher | YouTube 

👀 Or, if you're in a reading mood, view the transcript or peruse 5 tech innovations that debuted—for better or worse—at World's Fairs
---
Quartz's most popular
🤑 US governments are spending so much they've been propping up GDP
🤔 The problem with valuing resilience as a skill in the workplace
🙃 Elon Musk is courting fresh FTC scrutiny with his latest Twitter fiasco
🤩 A look back at BTS as it became the world's top-selling act
🐙 Octopus research shows that consciousness isn't what makes humans special
😎 These are Netflix's most streamed shows of all time
---
Surprising discoveries
People keep eating iterations of Maurizio Cattelan's banana art. This time it was a hungry college student in Seoul that plucked the ripe fruit from its duct tape cradle.
Bhutan is really into bitcoin. The Himalayan kingdom has quietly been mining the digital currency for years, using hydroelectric power from the runoff of ancient glaciers.
Improv bootcamp can make scientists funny. Well, at least they're hoping you'll be more interested in their findings if they inspire some chuckles.
It took Apple just four days to get $1 billion deposits in its new savings account. A 4.15% annual return most certainly helped.
The brain surges with activity right before death. It might be a marker of consciousness, but it might not be.
---
Our best wishes for a productive day. Send any news, comments, banana bread, and science jokes to talk@qz.com. Reader support makes Quartz available to all—become a member. Today's Daily Brief was brought to you by Sofia Lotto Persio, Morgan Haefner, and Susan Howson.