Happy Friday!
It's entertainment reporter Adam Epstein, and is anyone else as terrified of Disney as I am?
The Dispocalypse has never been more apparent than this week, when two major milestones were set: Avengers: Endgame passed Avatar to become the highest-grossing movie ever, and The Lion King's CGI reincarnation galloped by the $1 billion mark at the box office. That latter victory helped Disney break its own 2016 record for the most box-office money ever made in one year by one studio. Seven months into 2019, Disney is at $8 billion, and still has new Star Wars and Frozen movies coming out this year.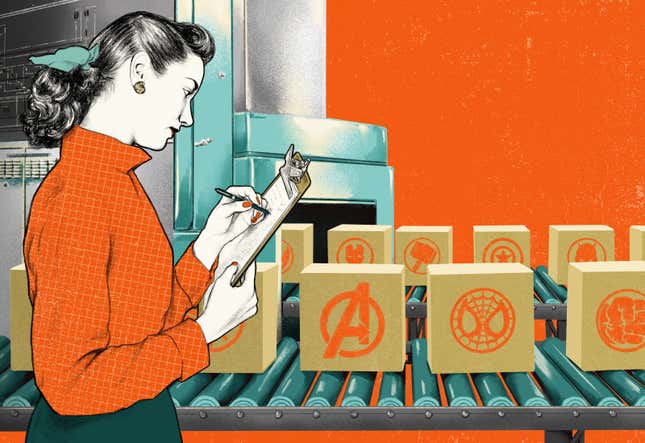 The extent of The Walt Disney Company's domination is clearer to me since I reported a field guide on the future of Hollywood franchises. You can enjoy all of it—including a 17-chart guide to the franchise machine and my case for rebooting the whole damn thing—with a Quartz premium membership. Various other perks come with membership, which is $15/month, $99/year, or, for commitment-phobes, free with a seven-day trial.
Sure, Disney has brought joy to a lot of people's lives, mine included. But it's also an unthinkably vast, increasingly monopolistic monolith sending us headlong into a global monoculture. And while it's not Disney's fault the competition is so bad—more Men In Black and Hellboy movies??—we are still basically waltzing into a cultural monopoly.
I know I just used a lot of "mon" words, so here's another—money. Disney has lots of it. More than just about all of its so-called competitors combined. Disney controls nearly half the US box office, and its dominance has everything to do with original films dying in favor of sequels, reboots, and remakes. There is a nonzero chance that in the near-ish future, the only movies you'll even be able to see in your local theater are Disney creations, precision-engineered to activate whatever nostalgia brain cells are necessary to get you off the couch and into the cinema.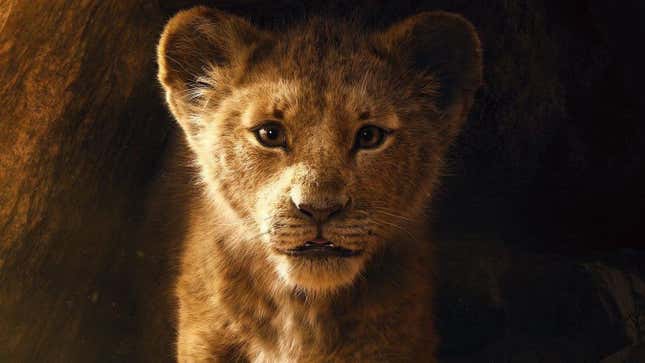 ---
A new hope. Disney's dominance doesn't mean others aren't trying to create a "next great franchise" of their own. Hollywood is, genuinely, looking at telling new stories and finding new (read: diverse) people to tell them. Here are three nascent entertainment franchises that I'm particularly excited about: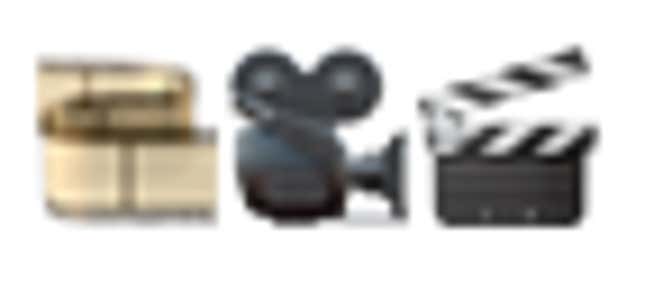 Dune. Denis Villeneuve, the director of Arrival, Prisoners, Sicario, and Blade Runner 2049, is one of my favorite Hollywood directors working today—I'll see anything the guy makes. His movies have such a contagious sense of urgency and momentum, without sacrificing emotion. It's especially awesome that his next movie will be Dune, the sweeping sci-fi epic based on Frank Herbert's 1965 novel of the same name.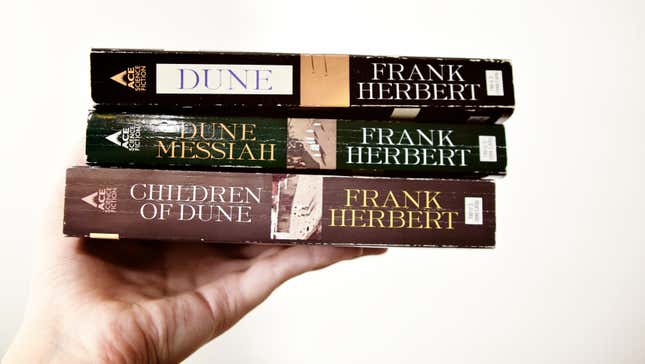 Dune was Star Wars before Star Wars was Star Wars. It was Game of Thrones before Game of Thrones was Game of Thrones. It tells the far-future story of noble houses fighting over control of the desert planet Arrakis, which stores a precious resource capable of imparting long life and precognition to its users.
The cast of Villeneuve's movie—likely the start of a multi-film franchise, if it's successful—is truly insane: Timothée Chalamet, Rebecca Ferguson, Oscar Isaac, Josh Brolin, Javier Bardem, Charlotte Rampling, Zendaya, Stellan Skarsgård, Dave Bautista, and (speaking of Thrones) Jason Momoa. Are you kidding me with that cast?! That Villeneuve was able to procure so many A-listers and award-winners suggests that he really may have something here.
Watchmen and post-Thrones HBO. While everyone worries about the future of HBO now that Game of Thrones is over, I'm over here excited about the new projects in the works at TV's most consistently compelling storytelling incubator.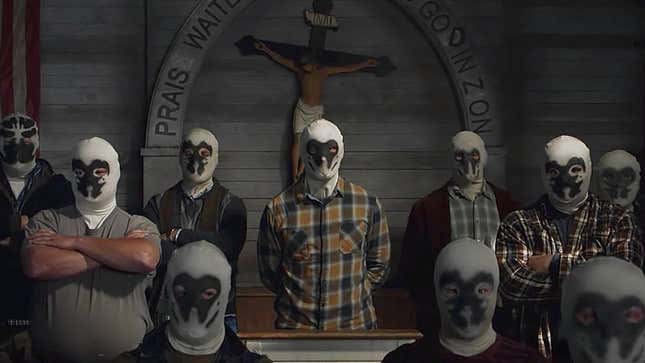 The first such project is Watchmen. Created by The Leftovers writer-producer Damon Lindelof, Watchmen is based on a graphic novel of the same name by Alan Moore and Dave Gibbons, which depicts an alternate reality where masked heroes exist but have been outlawed by the government. It's exactly the kind of ambitious, politically pressing, and satirical takedown that the oversaturated superhero genre needs right now.
I saw the pilot a few weeks ago at the Television Critics Association summer press tour, and while I intend to honor HBO's request not to say anything about it, I will tell you that I am now pretty optimistic about HBO's catalog sans GOT. In addition to Watchmen, HBO has a number of other potential projects in development that could launch successful global franchises, including an adaptation of His Dark Materials and a historical horror-drama produced by hitmaker Jordan Peele.
A Quiet Place and the horror renaissance. I know horror isn't for everyone, but even those who despise it should be encouraged by all the creativity in the genre these days. (Who else saw that trailer for The Lighthouse this week?)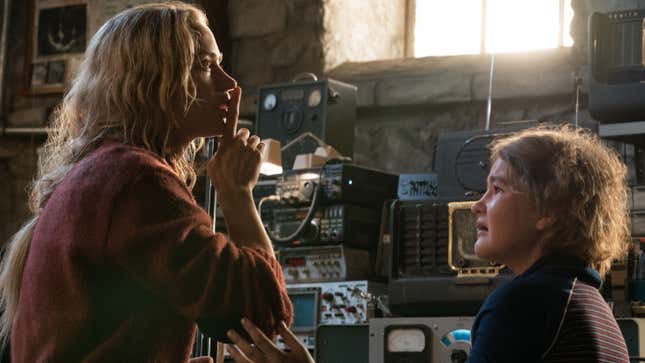 Take last year's post-apocalyptic thriller A Quiet Place, directed by John Krasinski. Is the basic premise of a family trying to survive an alien takeover new? Of course not. But the creature design was inventive (they can't see, but have acute hearing, hence the film's title), the performances were uniformly excellent, and the world was set up perfectly to anchor future stories. Indeed, A Quiet Place 2 comes out next year.
From Us to Glass to Midsommar, 2019 has already been a solid year for the horror genre, adding to a newer canon that includes films like Suspiria, Annihilation, and Hereditary. Not all of these launch their own franchises, but those lamenting the dearth of originality should pay more attention to horror, where some of the most original Hollywood movies are being made.
---
The ones we just can't quit. Ever wonder which stories have been adapted for screen the most? Me too. So I did some research and came up with a ranking of the most-adapted stories, novels, and mythologies of all time.
Unsurprisingly, the Bible came out on top. I found more than 300 major adaptations of either the Old or New Testament on TV and film screens. Greek mythology placed second, while a group of British folklore characters were clustered behind. Bram Stoker's Dracula is the most-adapted individual novel of all time, I found. Hollywood loves a vampire.
Here's a smattering of some of the most-adapted works ever:
The Bible, originally published in 1400 BC, has inspired roughly 320 movies and TV series
Greek mythology (900 BC): 175
King Arthur (9th century AD): 155
Robin Hood (13th Century AD): 120
Sherlock Holmes (1887): 100
Dracula (1897): 85
Tarzan (1912): 55
Les Miserables (1862): 50
Romeo and Juliet (1597): 50
Hamlet (1599): 45
For an even more in-depth look at Hollywood franchises, check out my full field guide. Members get access to every field guide—this week's is about how China took over the art world—plus videos, conference calls, and all sorts of other exclusive coverage. I'm off to see Hobbs & Shaw, the spinoff of the Fast and Furious franchise starring The Rock and Jason Statham. It is the most franchise-y franchise film that's ever been made: a spinoff of a mega-popular, globe-spanning movie franchise starring two of the biggest actors in the world that will certainly launch a franchise of its own. And so goes the Hollywood circle of life.
Have a great weekend!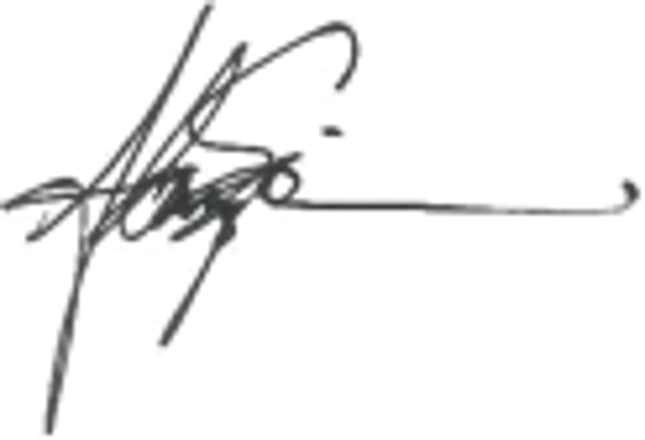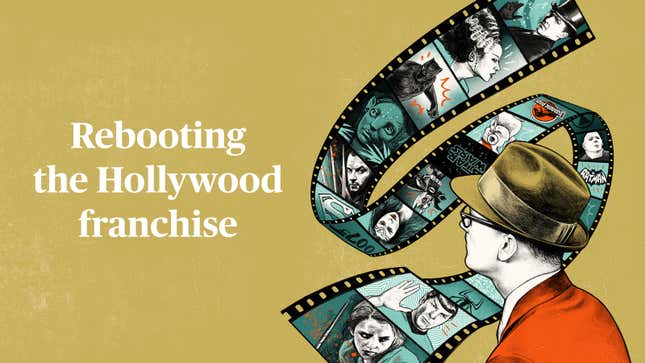 Manson vs. Manson. Here's something weird: The same actor is playing murderer and cult leader Charles Manson in two different Hollywood productions this summer. In Quentin Tarantino's Once Upon a Time in Hollywood, a fictional portrayal of LA in 1969, Manson skulks around the periphery of Tarantino's story, which mainly follows the exploits of a washed-up Western TV actor (Leonardo DiCaprio) and his stunt double (Brad Pitt). In Netflix series Mindhunter, which returns for a second season on Aug. 16, Manson is one in a cadre of infamous serial killers depicted. Both productions' Mansons are played by Damon Herriman, of Justified fame. The dueling projects—plus a new book that posits Manson may have been part of a secret CIA LSD study—have put a microscope back on the infamous murders.