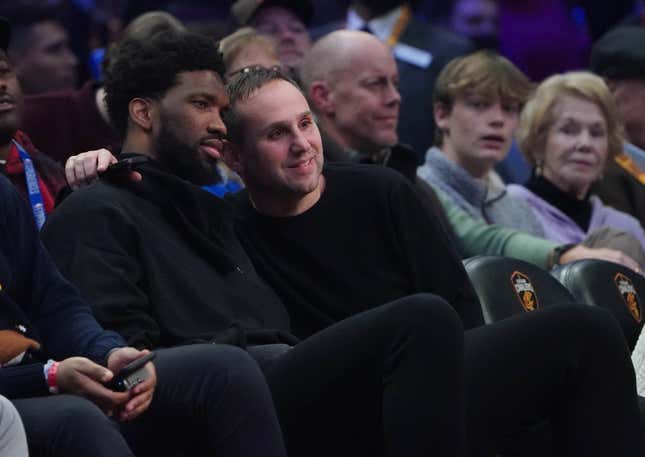 Sports merchandising company Fanatics is acquiring the US assets of Australia-based sports and betting platform PointsBet.

Why you should keep your own scoreboard at work
The deal brings the Jay-Z-backed sports apparel and collectibles company further into the lucrative world of online sports betting as it readies for an eventual public debut. Fanatics, which is valued at $31 billion, hired former Meta executive Deborah Crawford as its first head of investor relations last month in a key step towards an IPO.
For PointsBet, the acquisition will return significant capital to shareholders, while being able to shed high costs, its press release said.
PointsBet shareholders will vote on the transaction later in June. The proposed transaction, also subject to regulatory approvals, is divided into two phases. The first is expected to conclude on or about August 31, 2023, and the "sunset date" is pegged around February 2024, with potential extension to May 2024. At the initial completion, Fanatics will acquire the entities that own and operate PointsBet's business in at least three states, with others following on a rolling basis.
Meanwhile, PointsBet is retaining its Australian and Canadian business and operation, alongside its proprietary sports wagering, racing, and iGaming platform and a perpetual, royalty-free license to exploit the company's Banach technology assets (including the underlying source code for OddsFactory).
By the digits
$150 million: PointBets US assets' valuation as per the terms of the deal
$21 million: Cap on money funding required to make the sale of PointsBet's US Business between approval and transaction conclusion. This includes PointsBet's final payment to NBCUniversal. The company had become the network's exclusive sports betting partner in 2020 after signing a $500 million deal. PointsBet's commercial commitments to NBCUniversal are to be transferred in full to Fanatics
Seventh-largest: PointsBet ranking among 60 licensed online operators in the US
14: US states in which PointsBet currently holds licensed to operate
6%: Market share PointsBet holds in Illinois versus 2.5% in other states
95 million: Database of existing customers worldwide, which Fanatics believes to be an advantage in a crowded space dominated by the likes of DraftKings, FanDuel, Caesars, and BetMGM
$819.2 million: PointsBet's US sports betting handle for the three-month period ending March 31, up slightly from $818.6 million during the same period last year
34%: Year-over-year increase in PointsBet's net revenue from sports betting in the US segment to $38 million
90%: How much PointsBet shares have plummeted since a mid-pandemic peak
Quotable: PointsBet needs to shed US business costs
"Despite the strategic success building a valuable asset in the US, the costs of operating in a state-by-state environment, together with the requirement to build significant scale to compete against well capitalised operators, led us to explore a number of options." —PointsBet Managing Director and Group CEO Sam Swanell
A brief timeline of Fanatics amping up its sports betting business
June 2021: Fanatics hires former FanDuel CEO Matt King as the CEO of Fanatics Betting and Gaming.
May 2022: Fanatics applies for a "BetFanatics" trademark with the US Patent and Trademark Office, which hints at a full-on sports betting launch for the brand in the near future.
June 2022: Fanatics CEO Michael Rubin sells off his ownership stake in the New Jersey Devils and the Philadelphia 76ers' parent company, to avoid any conflict of interests that would block Fanatics from getting into betting. Around this time, the company is reportedly in talks to buy sports betting company Tipico.
August 2022: Fanatics hires a former DraftKings director of operations Chris Fargis as senior director of trading risk.
January 2023: Fanatics launches its first retail Sportsbook, a sports betting outlet, in Maryland and intends to launch and operate its Sportsbook and iGaming platform in additional states throughout the year. Fanatics Sportsbook marks a milestone moment with the opening of the first retail sportsbook location inside an NFL stadium.
April 2023: Fanatics announces plans to launch its first gambling app in Tennessee and Ohio, with plans to connect gamblers to its rewards program for deals on merchandise, signed collectibles and access to athletes and games.
Related stories
⚽ You might not have heard of Fanatics yet—but it's taking over sports apparel one league at a time

📺 Live sports betting is coming to your TV screen
👩‍⚖️ The US Supreme Court's new sports-gambling decision is all about states' rights