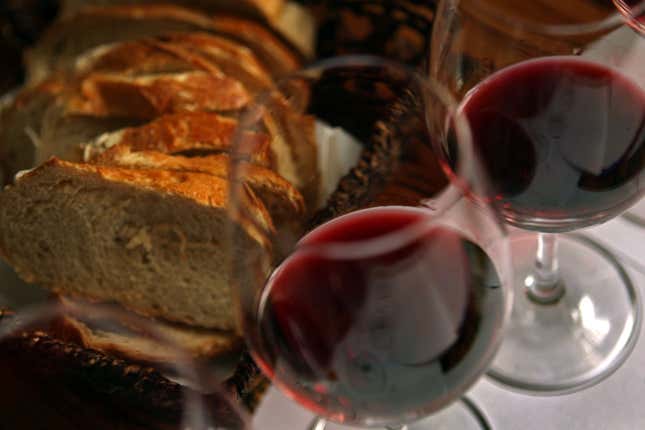 Red wine sales within France have declined by half since the 1990s, according to the American Association of Wine Economists (AAWE).
Why a tightening of credit conditions could lead to a weak economy
While the past 30 years have seen a steady decline in reds, rosé has steadily risen in sales in France. Domestic red wine sales dropped from around 8 million hectoliters produced in 1995 to around 4 million hectoliters in 2020. Rosé wine has seen a 93% increase in sales for the same time period, from around 1.5 million hectoliters to just under 3 million hectoliters.
The decline in red wine can be attributed to overproduction and changing drinking habits, according to vineyard owners in the Bordeaux region of France. The country is one of the fastest growing markets for alcohol-free drinks, which are gaining popularity among a younger and a more health-conscious demographic. The number of French wine-drinking adults aged 18 to 35 dropped by 7% between 2011 and 2021. And red wines tend to have higher alcohol content than rosé and white wines: Red wine averages 13.5% alcohol by volume (ABV), while rosé averages 12% ABV, and white wine averages 10% ABV.
Alcohol content relates to the fermentation process and the time of year when grapes are harvested. Red wines use grapes from later in the harvest season, which runs between August and October in France. More mature grapes have more sugar content, leading to higher alcohol concentration during fermentation.

The rise of rosé

Rosé is considered the taste of summer in France, particularly in Provence, where 88% of wine production is dedicated to rosé. Around 23.6 million hectoliters of rosé is consumed are per year in France. That amounts to around 20 bottles of rosé per French adult in the country annually, according to a report by the Observatoire Mondial du Rosé.
France makes up 29% of global consumption of rosé, which is followed by the United States at 14% of the global market.