Bollywood stars may show off their bikini bodies on screen but a trip to the beach or a swimming pool in India reveals that modest swimwear is the more popular choice.
Across the country, stores sell swimsuits with sleeves, shorts, and even little skirts to women who are just more comfortable with more clothing on. And that has nothing to do with their religion.
While France's burkini ban conflates top-to-toe swimwear with religious fundamentalism, in India, as in other parts of the non-western world, coverage is simply essential for comfort. In fact, it's not rare to see women enjoying water park rides fully-dressed, floating among the crowd in a public swimming pool wearing saris or salwar kameezes.
For instance, here's some photos of Indian women at water parks across the country.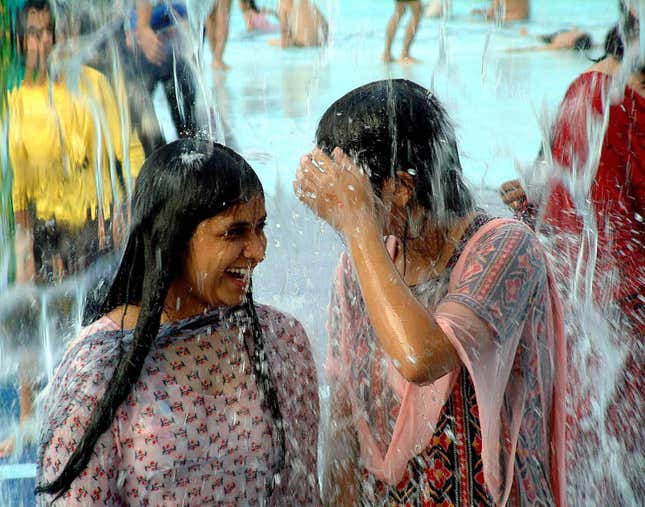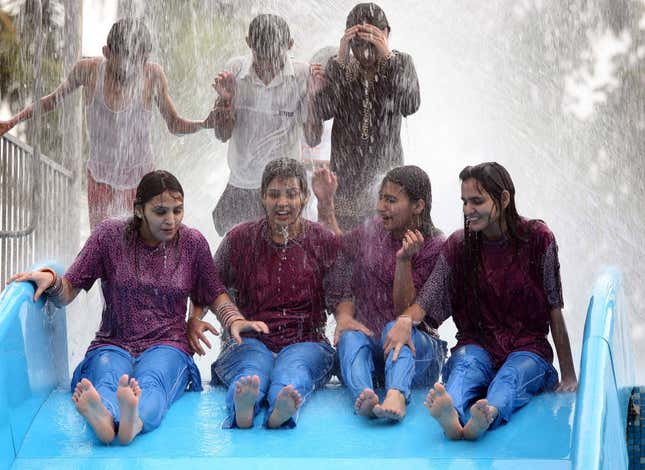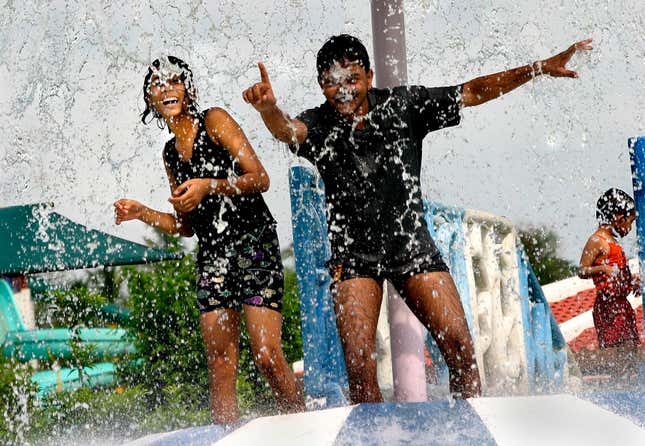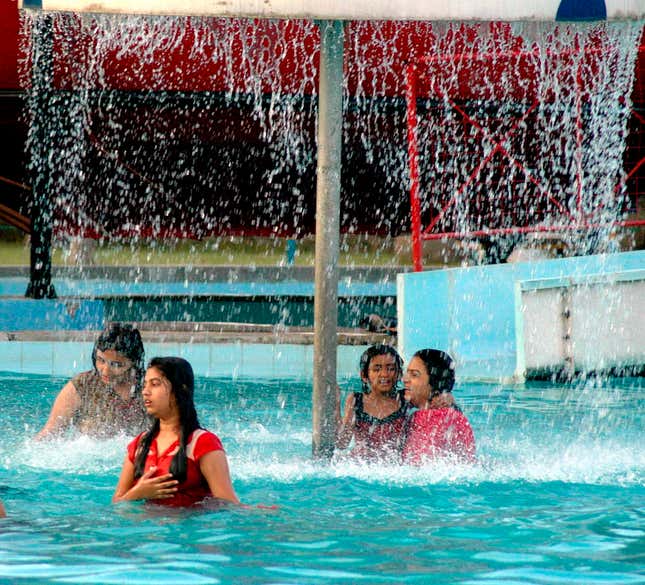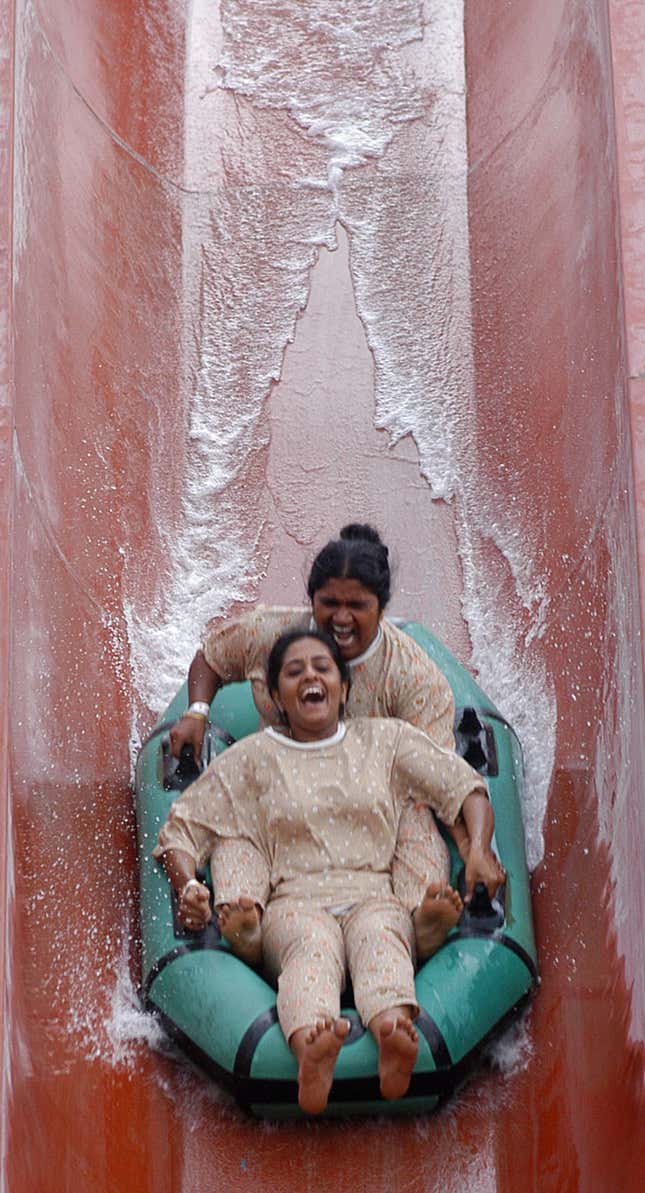 And here are some of the swimwear options on sale at India's top e-commerce websites.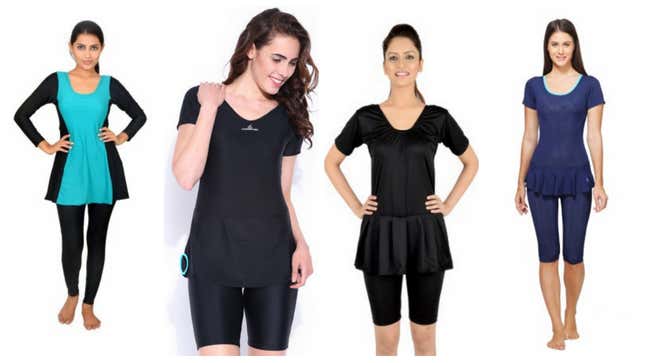 For Indian women, being covered gives them the freedom to go out and enjoy the water, without worrying about the way that their bodies look.
And that's exactly what the creator of the burkini, Aheda Zanetti, was going for with her invention. Indeed, she claims that more than 40% of burkinis are sold to non-Muslim women, suggesting that there's a big market for modest swimwear that cuts across religious lines.

"The Jewish community embraces it. I've seen Mormons wearing it. A Buddhist nun purchased it for all of her friends. I've seen women who have issues with skin cancer or body image, moms, women who are not comfortable exposing their skin — they're all wearing it," Zanetti told Politico.

Add Indian women to that list.