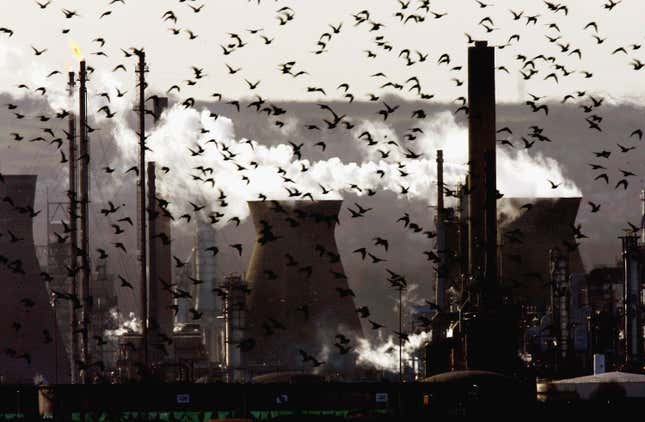 Scientists in the latest Intergovernmental Panel on Climate Change (IPCC) report insist there are multiple, feasible, and effective options currently available to slow the pace of climate change.

Should you keep investing in Big Tech?
The report, released on Monday (Mar. 20) after a session to approve its final wording ran over time in the weekend, focuses on promoting climate resilient development, with an emphasis on renewable energy and low-carbon electrification. "We have technology and know-how to solve the climate problem" IPCC chair Hoesung Lee stated during a press conference.
The latest report emphasizes that reducing emissions leads to widespread societal gains. According to the IPCC, the cost of climate action would be offset by the health benefits resulting from reducing emissions. For example, promoting walking, cycling, and electric forms of transportation will result in lowering carbon emissions and also reducing pollution, plus its related respiratory problems.
The scientists also confirmed that reducing emissions now will slow down climate change, with the results becoming discernible in about 20 years.
Quotable: UN's call for climate action
"Our world needs climate action on all fronts—everything, everywhere, all at once." —UN secretary-general Antonio Guterres in his speech on Mar. 20, 2023, in a nod to the title of the most recent Oscar Best Picture winner.
A continued sense of urgency
The world is currently 1.1°C warmer than compared to pre-industrial levels due to more than a century of burning fossil fuels, as well as unequal and unsustainable energy and land use. As a result, extreme weather events are now more frequent and more intense, and their impact has been felt across every region of the world.
"Almost half of the world's population lives in regions that are highly vulnerable to climate change. In the last decade, deaths from floods, droughts and storms were 15 times higher in highly vulnerable regions," Aditi Mukherji, one of the authors of the report, stated in a press release.
Climate justice for these more vulnerable regions is essential, as they are disproportionately affected by extreme weather events, even though they contributed least to global emissions. The world's largest polluters are mainly distributed among Western Europe and North America.
The IPCC estimates that investment levels need to be three to six times higher than their current volume to help those most vulnerable to climate change. Solutions will need to be rooted in diverse values—including scientific, indigenous, and local know-how—in order to be effective.
With every increment of warming, and a more dire scenario, the harder it might be to achieve those solutions. In his speech, UN secretary-general Antonio Guterres called on rich countries to lead the way to net zero, committing and working to reaching that target by 2040, a decade ahead of emerging economies. "This can be done. Some have already set a target as early as 2035." he said.
Related stories
🚩 Corporate greenwashing is getting harder to spot—here's how to do it
🌬️ Wind can now power a third of US homes
🌊 US coastal wetlands are rapidly disappearing. Here's how to save them