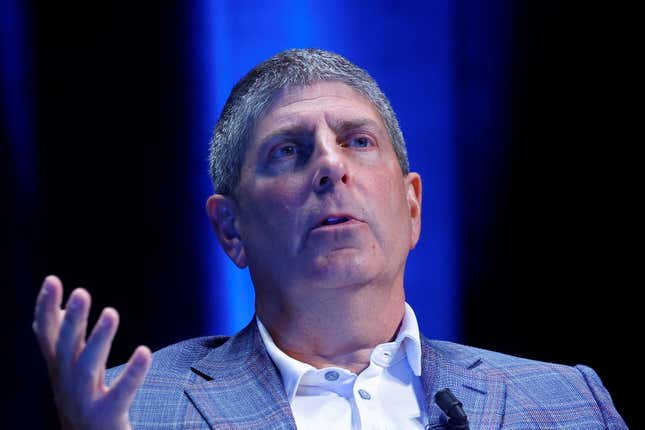 Jeff Shell, the head of US media giant NBCUniversal, has stepped down following a probe into his misconduct with a female colleague.

3 considerations before your company takes a stance
On Sunday (April 24), parent company Comcast announced it "mutually agreed" with Shell that he should depart following an investigation into a complaint about his behavior.
"Today is my last day as CEO of NBCUniversal. I had an inappropriate relationship with a woman in the company, which I deeply regret," Shell said in statement.
He continued: "I'm truly sorry I let my Comcast and NBCUniversal colleagues down, they are the most talented people in the business and the opportunity to work with them the last 19 years has been a privilege."
According to a report from Deadline, CNBC news anchor Hadley Gamble filed the complaint against Shell. Senior executives formerly under Shell will now report to Comcast president Mike Cavanagh until a successor is announced, according to an NBCUniversal email viewed by the BBC.
Shell became CEO of NBCUniversal in 2020, where he made a strong push to expand its streaming service, Peacock. Shell also restructured management, pushing out news chairman Andy Lack following a turbulent tenure, and placing Mark Lazarus at the head of a newly-formed TV and streaming division.
NBC has a history of dramatic executive departures
Several high-profile NBCUniversal executives have exited the company in recent years due to issues of misconduct. In 2017, Matt Lauer, the face of morning news show "Today," was fired after a female colleague accused him of sexual assault. Vice chairman Ron Meyer was booted out in 2020 after a scandal broke regarding his consensual affair with actor Charlotte Kirk.
Turbulence at the top could affect NBC's streaming service
Shell's departure comes just ahead of NBCUniversal's first quarter earnings release, set for Thursday (April 27). Eyes will be on the performance of streaming service Peacock, which has continued to lag behind competitors Disney+ and Netflix.
Last quarter, Peacock hit a milestone of 20 million subscribers and reported a near tripling of its revenue in 2022 to $2.1 billion. Still, the streaming service reported nearly $1 billion in fourth quarter losses, a number NBCUniversal expects to peak at $3 billion in 2023.
Comcast president Cavanaugh and Shell have been optimistic about a near-future turnaround for Peacock, but the leadership shakeup may also shakeup confidence in the service amid the ongoing "streaming wars."
Related stories
🪧 Five years on, the MeToo movement wants to go viral offline
🤼‍♀️ Indian wrestling is having its MeToo moment, but will it last?
⚔️ HBOMax is becoming Max, as Warner Bros. gets aggressive in the streaming wars
This story was updated with details on who filed the complaint against Jeff Shell.