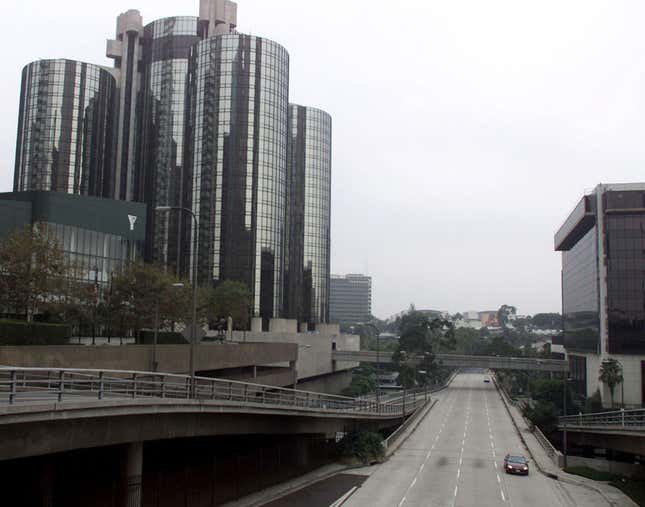 City workers in Los Angeles are going on strike today (Aug. 8) citing unfair labor practices, in a move that threatens to strangle or shut down many of the city's operations.
Why a tightening of credit conditions could lead to a weak economy
Roughly 11,000 city employees, including sanitation workers, lifeguards, and traffic officers, will be on the picket line for the next 24 hours, in a walkout organized by the Local 721 chapter of the Service Employees International Union (SEIU). It will be the city's first such major strike in 40 years, SEIU Local 721 announced in a statement (pdf).

The walkout comes hot on the heels of a July 3 strike by California's hospitality industry workers, seeking to pressure their management to increase pay and benefits. In parallel, Hollywood's actors and writers are also striking.
Los Angeles city workers want to be respected
The workers' union argues that, despite hundreds of attempts to engage the city's management in a fair bargaining process, its push for better working conditions has always been disregarded at the bargaining table.
This has prompted workers to file unfair labor practice charges with the City of Los Angeles Employee Relations Board. "We're striking for respect," the union wrote on Facebook. SEIU Local 721 wants the Los Angeles administration to break down barriers to hiring, create conducive staff retention policies, and "invest in the vital frontline services Los Angeles communities depend on."
Accordingly, in May, the city's workers voted overwhelmingly to authorize the unfair labor practice strike that begins today.

Karen Bass, the mayor of Los Angeles mayor, denied that Los Angeles would shut down as a result of the strike. Bass issued new directives to anticipate some of the complications that will arise as a result of the walkout. "My office is implementing a plan ensuring no public safety or housing and homelessness emergency operations are impacted by this action," Bass said in the statement.
In an update to her statement, she also indicated that Los Angeles is always available to negotiate further with its employees. "City workers are vital to the function of services for millions of Angelenos every day and to our local economy. They deserve fair contracts."

The latest strike comes at a key moment for Los Angeles, which is preparing to host the 2026 World Cup and the 2028 Olympic Games. Workers feel it's the right time to ramp up pressure on the city, with a massive influx of tourists expected to put a huge strain on its frontline amenities.