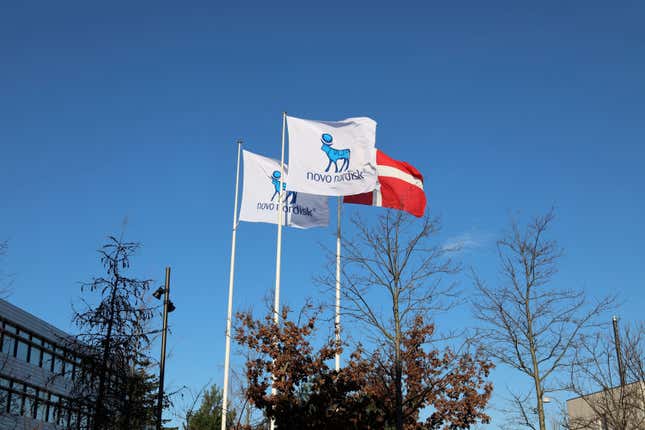 A pill version of Ozempic and Wegovy, part of a new class of weight loss drugs, could soon be on the path to regulatory approval, but its manufacturer didn't make any promises as to when it may be available on the market.

Why a tightening of credit conditions could lead to a weak economy
Research published Sunday (June 25) in The Lancet showed that taking a high, oral dose of semaglutide, the generic name for Ozempic and Wegovy, helped obese and overweight adults lose an average 15% of their body weight over the course of 68 weeks.
Novo Nordisk, the Danish pharmaceutical that manufactures semaglutide, plans to seek approval for an oral version of the drug in the US and Europe later this year, according to Reuters, but a launch timeline is "to be determined." The drug is unlikely to hit markets this year, NBC reported.
A potential alternative to Ozempic injections
Wegovy and Ozempic are already prescribed for weight loss and diabetes, but in the form of injections. A pill version of the drug, which can yield similar results to the injections, might broaden the number of individuals interested in taking the semaglutide.
"I suspect there are a lot of people that are not using these treatments because it requires an injection," said Dr. Robert Gabbay, chief scientific and medical officer at the American Diabetes Association, to the New York Times. Having another option for consumers would be "big," according to Gabbay.
Oral semaglutide is already approved to treat Type 2 diabetes, sold under the name Rybelsus with a maximum dose of 14 mg. The clinical trial testing oral semaglutide for weight loss used a much higher dose of 50 mg.
Off-brand Ozempic, drug shortages, and warnings about semaglutide
The craze around the "miracle" power of Ozempic as a weight loss drug has fueled both a drug shortage, and the rise of copycats. Last week, Novo Nordisk announced it filed multiple lawsuits against a number of medical and wellness clinics in the US for allegedly selling counterfeit semaglutide. Meanwhile, the European Medicines Agency raised a safety signal (pdf) in May, announcing its scrutiny of semaglutide and its potential link to thyroid cancer.
Related stories
🏥 Insurance coverage for Ozempic shows the complexity of obesity treatment

🥗 WeightWatchers opens its doors to the tricky business of weight-loss drugs