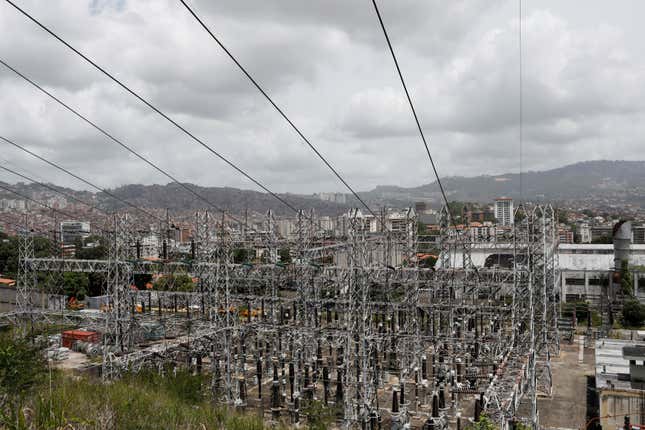 The biggest US electric grid operator, PJM Interconnection, has issued a level-one emergency alert today (July 27) and asked power plants to operate at full capacity amid a torrid heatwave affecting the US, Europe, and China.
Should you keep investing in Big Tech?
The company is in charge of power supply in 13 states and the District of Columbia (DC) area and serves 65 million people. It says while it had the capacity to meet firm loads and reserve obligations, it is no longer confident about sustaining the required electricity contingency reserves.
"A Hot Weather Alert helps to prepare transmission and generation personnel and facilities for extreme heat and/or humidity that may cause capacity problems on the grid," the power company said in a statement issued on July 24. "Temperatures are expected to go above 90 degrees Fahrenheit (32°C) across the footprint, which drives up the demand for electricity."
High temperatures mean US households and business premises served by PJM require constant supply of electricity for their cooling systems. This strains the company's power reserves, forcing it to ask other power companies to step in in case it's unable to supply electricity.
The Pennsylvania-based power firm explains that it is anticipating serving a predicted load across the regional transmission organization (RTO) of approximately 150,700 megawatts on July 27, and 152,800 megawatts on July 28.
"A dedicated team of operators uses sophisticated technology to balance supply and demand and direct the power grid 24/7 from PJM's control rooms. They prepare multiple potential scenarios that could be impacted by weather, emergency conditions, or equipment failure," the statement says. "They adjust resource output with changes in demand and ensure that no transmission lines or facilities are overloaded. The team also watches for unusual conditions and reacts to them to protect the electricity supply."
Heatwaves are killing tens of thousands of people
In recent years, heatwaves triggered by climate change have caused California wildfires to grow fivefold in four decades and Canada's wildfire problem to blanket a large swath of the planet in smoke. Just between May 30 and Sept. 4, 2022, high temperatures claimed the lives of 61,672 people in Europe.
July has so far recorded the hottest days in history, and with heat waves showing no signs of lessening, that record could soon be broken as demand in cooling systems overburden power grids across the world.