At Milan Fashion Week on Sunday (June 17), the Under Armour logo got a prominent turn on the runway.
It was all over the new collection by the high-end, streetwear-fashion hybrid Palm Angels, popping out from hoodies, crewneck sweatshirts, jackets, and other items. And Under Armour is undoubtedly hoping everyone watching felt like the logo seemed right at home in a fashion collection.
The company's ambition is to get as big as rivals like Nike and Adidas, but it's had a big obstacle in its way: Those brands may, like Under Armour, be rooted in sports, but they're also lifestyle labels. Under Armour, meanwhile, is still trying to bust out of the gym and get people to wear its brand on the streets. It had a partnership with New York designer Tim Coppens, but that was dissolved last year, after apparently failing to get Under Armour the fashionable boost it wanted. But the company isn't giving up the effort.
The Palm Angels collection was titled "Recovery," and woven into the clothing was Under Armour's "recovery" technology. It's a patterned bioceramic lining (ceramic materials that are compatible with living body tissue) that powers the line of performance sleepwear Under Armour promotes with NFL quarterback Tom Brady. "The pattern includes special bioceramic particles that absorb infrared wavelengths emitted by the body and reflect back far infrared energy, helping the body recover faster while promoting better sleep," Business Insider recently explained. Under Armour claims it's good for increasing energy and stamina and helping you sleep better
There is some evidence that far infrared radiation has beneficial effects, though it's unclear how much Under Armour's sleepwear can really do for you on its own. Will Palm Angels' customers want it? In a press release, the brand says it will make "partying and living easier."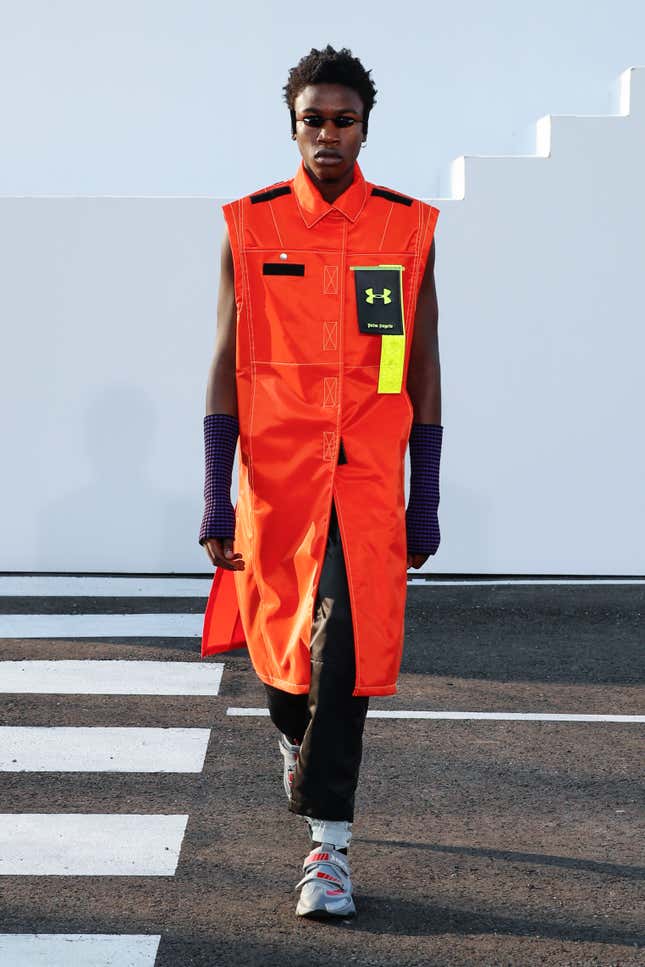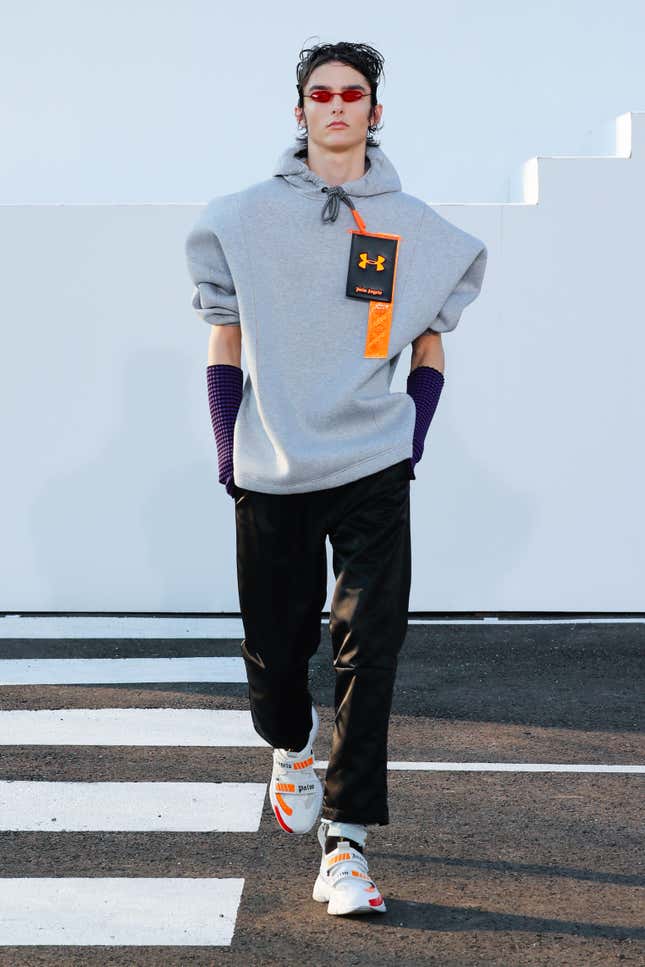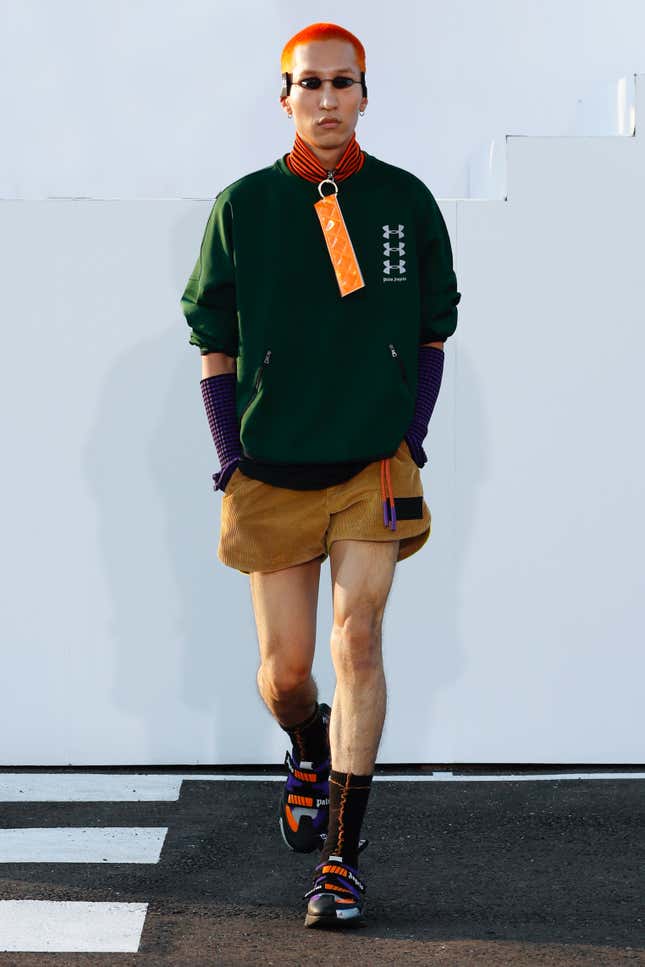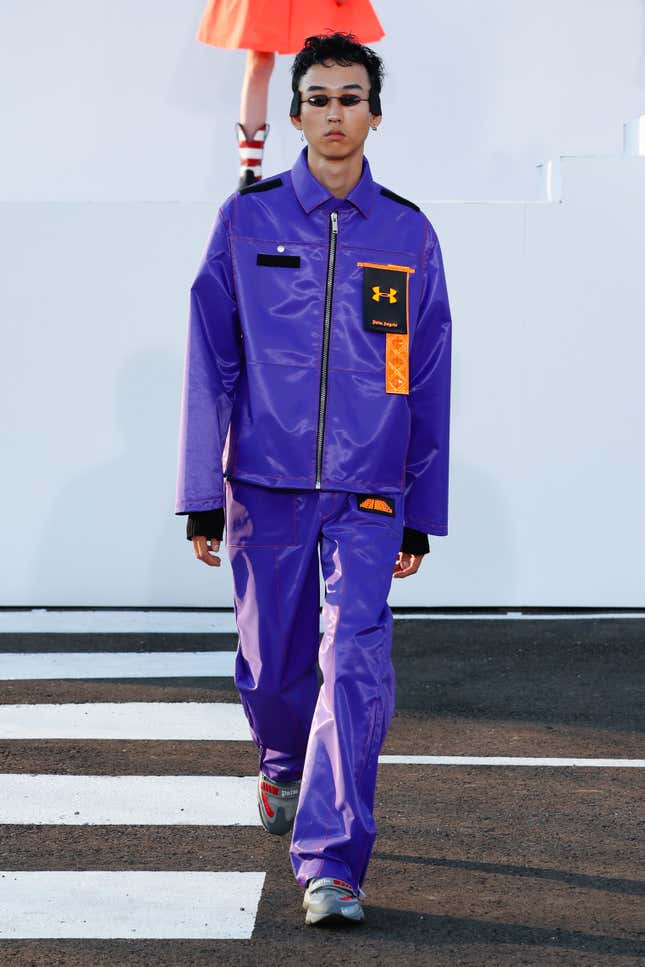 Chasing the hype of streetwear feels practically obligatory today. Streetwear has become one of fashion's most powerful forces, and brands such as Nike have done well collaborating with streetwear-affiliated designers such as Virgil Abloh.
Another big move is to create a sneaker with a pop star. Adidas has Kanye West. Puma has Rihanna (and now Jay-Z as a top figure at Puma Basketball). And soon Under Armour will have A$AP Rocky.
Under Armour confirmed last year (paywall) that it would create a collection with the rapper. In recent weeks, sneaker fans have gotten their first glimpses of what seems to be the A$AP Rocky shoe, though Under Armour hasn't released any official images or release details just yet.
A$AP Rocky recently posted a picture to Instagram of someone skateboarding in what appears to be the shoe—a chunky skate sneaker, which would again be in line with high fashion's current fetishization of streetwear and skate culture.
Even with these collaborations, Under Armour still has a long way to go from performance brand to lifestyle label, especially one that can compete in sneakers. But every little bit helps.