Karl Lagerfeld made Chanel the grandest show in Paris each season. The backdrops he envisioned for his collections were as much Hollywood sets as fashion runways, complete with a rocket that actually lifted off or a sea that really lapped the sandy shoreline.
Chanel's Paris fashion week show at the Grand Palais today (March 5) was the last the designer worked on before his death on Feb. 19, and it continued that legacy. His final collection took place amidst a detailed recreation of a peaceful Alpine village, down to mountain scenery, the snowy streets, and chalets with smoke drifting up from their chimneys.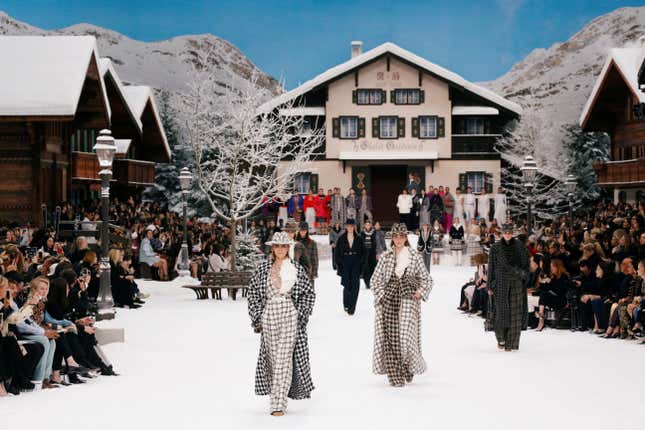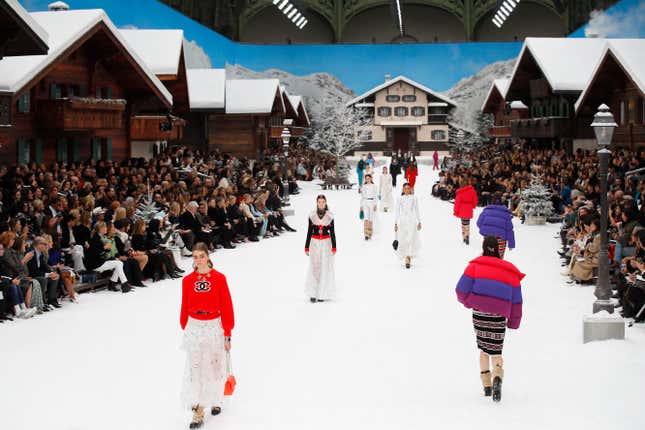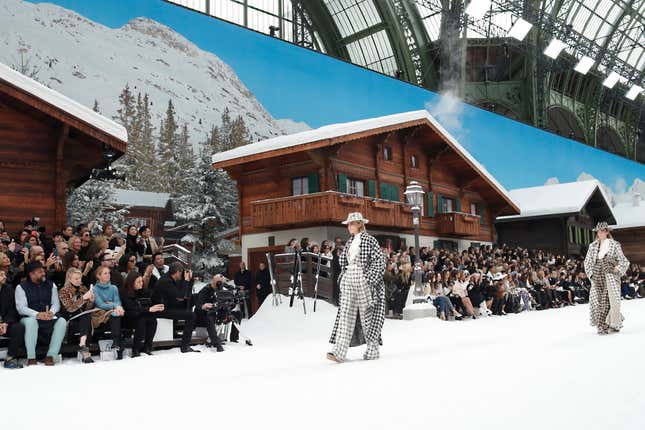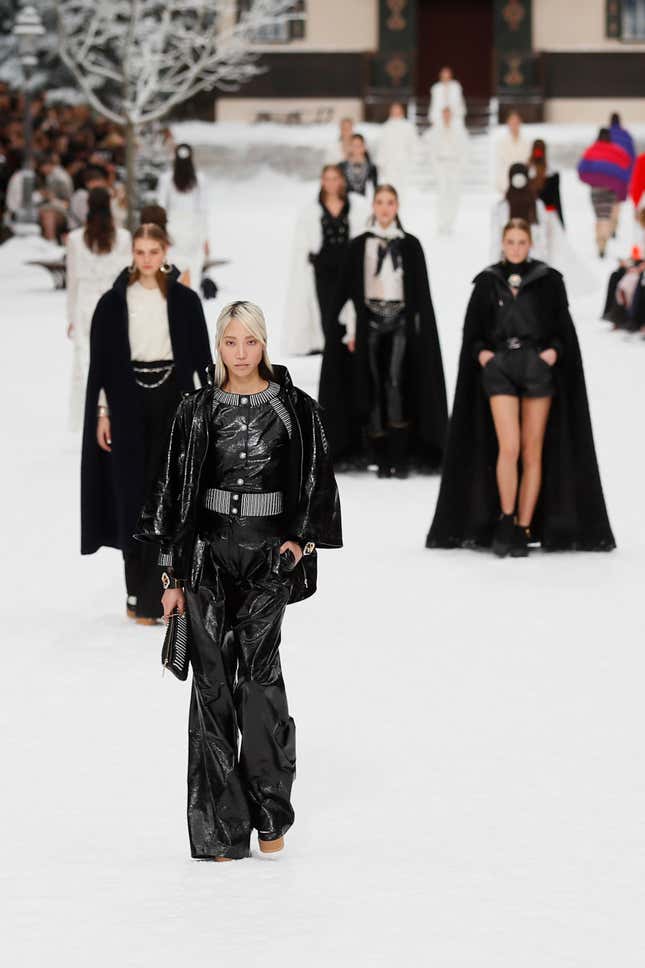 The emotionally charged show opened with a moment of silence for Lagerfeld, who served as artistic director of the house for more than 30 years. "No one coughed. It felt like no one even breathed," WWD reported (paywall). On each seat was a drawing of the designer with Coco Chanel beneath the words, "The beat goes on…"
The first model to walk out was Cara Delevingne, a Chanel regular and friend of Lagerfeld's. Actress Penelope Cruz, who was recently named an ambassador of the brand, also walked in the show, which closed with all the models coming out together as David Bowie's "Heroes" played overhead. Some became visibly emotional at the tribute to Lagerfeld.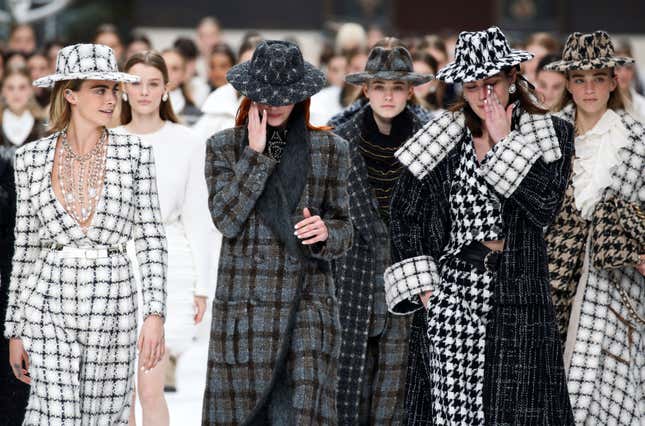 The designer was a fixture in the industry for half a century. Though he had moments where he was cruel and wrongheaded with his public comments, criticizing women's bodies or suggesting that models should expect to deal with inappropriate behavior in the workplace, he built Chanel into what it is today and had a profound influence more broadly. As Business of Fashion detailed (paywall) after his death, he set the template for how global luxury brands have come to operate, creating the iconography and business model that allows these brands to sell billions in cosmetics and fragrances to the masses while preserving the image of designing exquisite clothes for the privileged few.
Chanel has made clear that it wants continuity, appointing Virginie Viard as Lagerfeld's successor. Viard worked closely with the designer for decades, and was the person in charge of turning his fantastical designs into real clothes. The fantasies, the move suggests, will continue.