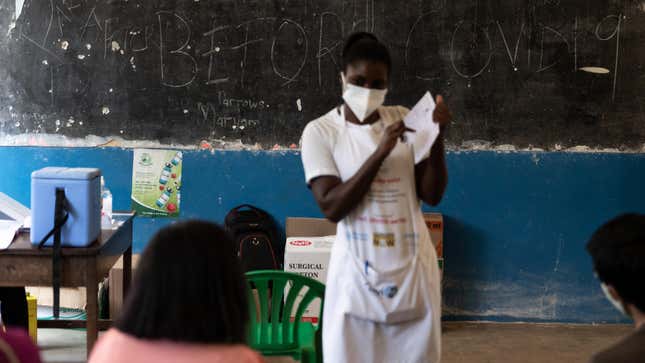 As soon as the pandemic took hold in the spring of 2020, one thing became abundantly clear: The world was woefully unprepared to withstand it.

Should you keep investing in Big Tech?
From the lack of personal protective equipment to deadly delays in mandating lockdowns, the first months of the pandemic were a race to catch up with measures that should have already been deployed, especially since health leaders had long warned about the risk of a global outbreak. And then, with the emergence of the delta and omicron variants, the world saw the consequences of not making health systems in low- and middle-income countries stronger.
Yet three years into a pandemic that killed almost 7 million people (and counting), and caused enormous economic and human damage, it seems the lessons haven't been learned. One of the main global funds to support pandemic preparedness remains gravely underfunded.
A large funding gap to fill
The World Bank's pandemic fund—the only large fund exclusively dedicated to pandemic preparedness—was established with a goal of raising $10 billion, which the bank believes is enough to prevent the next pandemic from having such a deadly outcome.

In February, the fund began accepting applications from low- and middle-income countries in need of technical and financial support to improve their pandemic preparedness. It made available to them a first round of funding, totaling $300 million. The fund received applications for help that totaled $5.5 billion, according to the fund's director, Priya Basu. Applications can be filed until May 19, so that number is likely to increase.

Despite the significant demand, however, the resources to meet it are limited. As of February, the donors of the fund—which include rich nations, as well as organizations like the Gates Foundations or the Wellness Trust—have only pledged $1.6 billion.