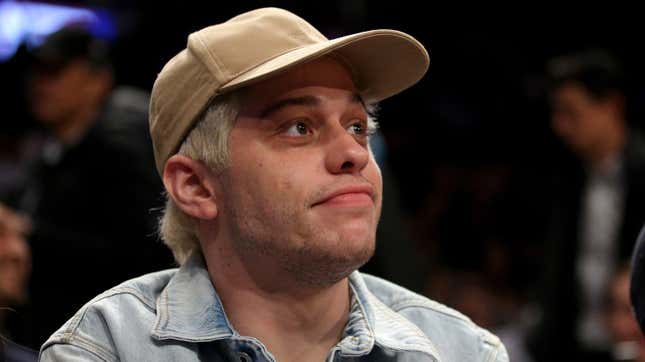 If there's anything you think of when you think of Pete Davidson, it's breakfast.
Marcus Samuelsson on the New York City restaurant scene
So it should come as little surprise that when Taco Bell hired the celebrity in its effort to get consumers interested in its breakfast items again, it seemed to work.
According to David Gibbs, the CEO of Yum! Brands — which owns Taco Bell, as well as KFC and Pizza Hut — breakfast sales at the fast food chain soared 9% in the last three months of 2022, after the company aired a commercial featuring the former Saturday Night Live star.

In the 30-second commercial, Davidson apologizes on behalf of Taco Bell for going too far with its previous breakfast creations — like, say, its bygone French Toast Chalupa or its Waffle Taco. Davidson says he can relate because he too has on occasion gone too far. Now, the fast food chain is boasting a more traditional egg sandwich.

And while there are numerous variables that could contribute to the pared down menu's newfound success, on a call with investors and analysts on Feb. 8, Gibbs seemed to place most of the success on the skinny, slumped shoulders of Pete Davidson.
But Taco Bell's increase in breakfast sales may be also due, in part, to inflation, which has led to higher prices at restaurants. Last year, according to NPD, a market research firm, traffic at fast food chains fared better during breakfast than at lunch and dinner because consumers were seeking more affordable meals.
Taco Bell, which has more than 5,000 locations globally, is a big driver for Yum! Brands. In the fourth quarter, the restaurant's global sales grew 11% compared to the same period last year, more than either KFC or Pizza Hut, according to the company.
Taco Bell's partnership with Davidson builds on the company's other celebrity deals over the last year, including with Doja Cat, the rapper, and Las Vegas Raiders football star Davante Adams.

Fast food chains — like Taco Bell, Dunkin', Popeyes, and others — are more frequently working to align their menu items with popular celebrities and influencers in an effort to drive sales and to attract younger consumers.