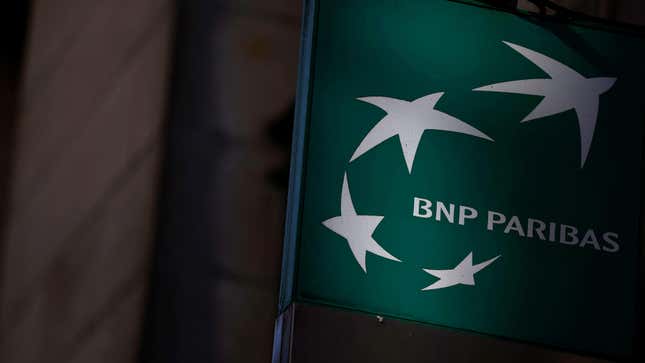 BNP Paribas Asset Management kept showing its dissatisfaction with executive bonuses in shareholders meetings this year.

Should you keep investing in Big Tech?
The firm, which manages nearly $580 billion, has voted in more than 1,600 annual general meetings so far in 2023. Of these, 55% of the time, they rejected shareholder resolutions to give executives performance bonuses because the resolutions did not clearly link the bonus to business results.

"Executive compensation plans should be aligned with long-term corporate performance and include relevant and demanding extra-financial objectives," the spokesperson for the French asset manager wrote in a press release. The firm also noted that it rejected executive pay resolutions when it saw attempts to catch-up from depressed 2022 executive bonuses in an excessive way.
The share of "no" votes that BNP Paribas cast this year was slightly down from the four years prior, in which the asset manager voted against executive pay resolutions 59.5% of the time on average.
A spokesperson from the firm said this was due to a decreased number of executive pay shareholder resolutions, which the US Securities and Exchange Commission requires that companies put forth at least once every three years. Rejecting executive pay resolutions continues to be the top issue that BNP Paribas votes against.

How is ESG criteria implemented in practice?
BNP Paribas has a strong record of voting for shareholder resolutions that advance environmental, social, and governance goals, according to UK campaigning group ShareAction. The asset manager's overall opposition rate increased to 37% so far in 2023, versus 33% in 2022, in large part because the asset manager participates in protest votes when a company doesn't meet its equity goals. 
BNP Paribas rejects resolutions like the reelection of directors or the approval of accounts when companies don't meet the firm's requirements for "credible decarbonisation strategies and intermediate targets" and reports on each company's "main impacts and dependencies on nature… with priority given to deforestation and water-related issues." So far in 2023, it's rejected more than 1,000 resolutions on these grounds.
The firm also upped its rejection of shareholder resolutions for director appointments on the basis of gender equality. Currently, women only make up 20% of global board seats, according to Deloitte. BNP Paribas has a policy that requires female board membership be 35% in Europe and North America, and 20% in Latin America, Asia, and the Middle East. When these standards are not met, the firm automatically votes against reappointments of all male directors.