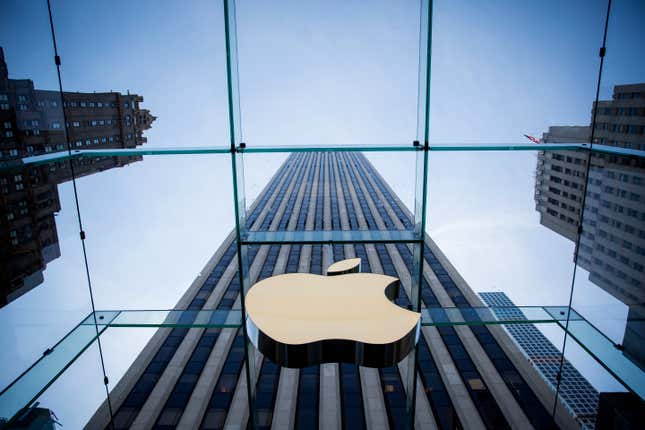 The US Department of Justice has filed charges against a former Apple software engineer, for alleged theft of information about the company's autonomous driving technology for a Chinese self-driving car company.
3 considerations before your company takes a stance
Weibao Wang, a Chinese citizen, is accused of stealing thousands of documents containing the source code for software and hardware related to Apple's rumored plans for a self-driving car, including tracking systems, driving behavior models, and other complex technology that can facilitate autonomous driving.
Wang was charged with six separate counts of theft of trade secrets. If extradited and convicted, he could face 10 years in prison for each count.
The indictment describes Wang leaving San Francisco for mainland China just hours after law enforcement executed a search warrant at his apartment in June 2018. The search revealed that he had stored large quantities of data taken from Apple before his departure.
According to the indictment, as of April 2018, only about 2,700 Apple employees, or less than 2% of the company's workforce, had access to the databases Wang allegedly stole the information from.
US sounds the alarm on Chinese industrial espionage
The Justice Department presented the case as part of a larger effort, known as the Disruptive Technology Strike Force, that aims to protect trade secrets from international competitors like China. Created with the US Department of Commerce, the group is tasked with preventing technological assets from being acquired by "nation-state adversaries."
Matthew S. Axelrod, assistant secretary for export enforcement at the Department of Commerce, credited the strike force when announcing the charges against Wang, as well as four other actors allegedly working for foreign governments like those of Russia and China.
"The Strike Force actions announced today reflect the core mission of our Export Enforcement team—keeping our country's most sensitive technologies out of the world's most dangerous hands," Axelrod said in a statement.
The charges against Wang come after another former Apple engineer, Xiaolang Zhang, pled guilty to stealing autonomous driving trade secrets last summer. Similarly, Zhang tried to flee to China from California, but he was arrested by federal agents at the San Jose airport.
Related stories:
A Chinese national's sloppy cover story exposed smuggling of sensitive US microchips
Apple just gave us all a look inside the AI of its secretive self-driving car project
Apple's electric car project has been upgraded from experiment to happening