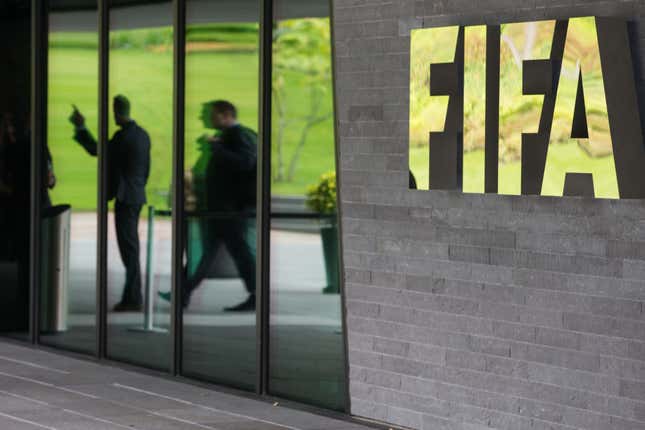 Bipartisan US lawmakers called on the International Football Federation (FIFA) to recognize Afghanistan's exiled women's soccer team, in a letter sent on Friday (August 11), according to a Reuters report. The international pressure coincides with the knockout stage of the Women's World Cup, the largest women's soccer tournament in the world.
Should you keep investing in Big Tech?
In the letter, co-chairs of the Congressional Soccer Caucus—democrats Kathy Castor and Rick Larsen, and republicans Don Bacon and Darin LaHood— argued that recognizing the Afghan squad would send an important message to the world, while calling on FIFA to support "every woman and girl trapped under Taliban rule."

The exiled team first circulated a petition in late July that has received over 80,000 signatures.
"We, the players of the Afghanistan women's national football team, were forced to flee our homeland simply because we played football," the team wrote in the petition. "We dream of representing our country at the Women's World Cup. But, FIFA has repeatedly ignored our pleas to formally recognise our right to play."
Since taking power in the summer of 2021, the Taliban has curtailed women's rights, including bans on attending college, traveling without a male chaperone, and playing sports like soccer.
The ascension of the fundamentalist group prompted the women's team to flee to Australia as refugees. In the years since, FIFA has allegedly refused to recognize the players as official representatives of Afghanistan.
FIFA did not immediately respond to a request for comment on the petition.
Related stories:
⚽ 7 numbers to know ahead of the 2023 FIFA Women's World Cup
🇺🇸 How Americans wound up calling football "soccer"
🐐 Miami is feeling the Messi fever ahead of the superstar's MLS debut