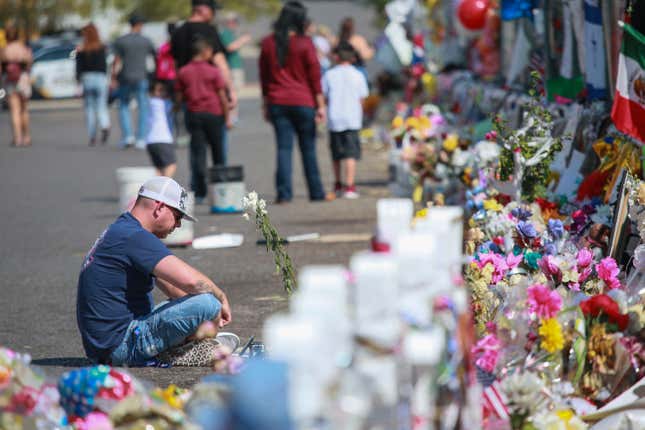 Another mass shooting, this time in Louisville, Kentucky, on April 10, marked the year's 146th such event in the US. On average, mass shootings were higher in the past three years than during the past decade. They have doubled annually since 2014, when there were 272. In 2022, mass shootings totaled 646, but 2021 saw 690—the most for any year on record.
According to the Gun Violence Archive, which tracks data on the events, a mass shooting is an incident in which four or more people—not including the shooter—are injured or killed.
Looking back a decade, 2023 is the worst year so far for mass shootings from January 1 through April 10. The previous record for the same period was 137 in 2021. Before that, mass shootings in the first few months of the year ranged from 59 in 2014 to 93 in 2017.

A source of significant stress

Gun deaths of children have surged 62% in the US since the shooting in Connecticut at Sandy Hook Elementary School, a trend that shows no sign of reversing, partly thanks to political polarization on gun control. 

As mass shootings become more common, Americans are typically searching online using terms like "gun control" and "Kevlar backpack" following an event. After mass shootings, they also tend to stock up to protect themselves from other armed people and from stricter gun control laws. Shares of firearms and ammunition companies typically soar in anticipation of tighter regulation, although most mass shootings haven't resulted in policy changes.
Guns are deeply ingrained in American society, with 30% of adults owning at least one, according to the Pew Research Center. In a survey of young people aged 15 to 21 for the American Psychological Association, 75% said that mass shootings were a significant source of stress for them.