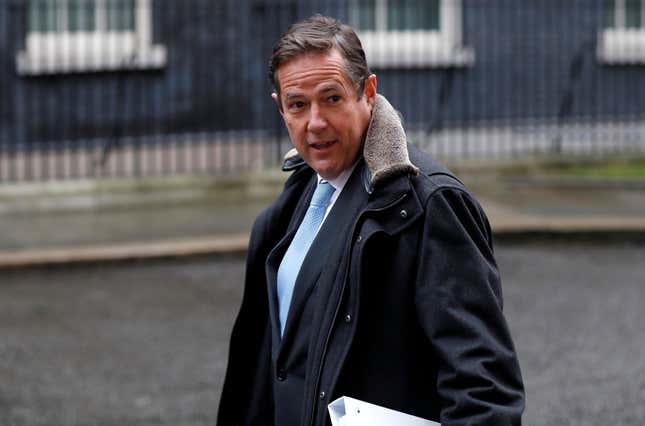 In its latest volley against JPMorgan, the US Virgin Islands (USVI) shared new details about the bank's relationship with disgraced financier Jeffrey Epstein, alleging it wittingly kept him as a client, while turning a blind eye to its sex trafficking operation. A court filing the territory submitted on Monday (July 24), reiterated some old accusations, including that bank executives ignored warnings from the compliance department, but also levelled some new ones against the bank, based on thousands of pages of internal documents and depositions from employees, including JPMorgan CEO Jamie Dimon.
Should you keep investing in Big Tech?
USVI, where Epstein owned two private islands, said JPMorgan handled payments to individuals, who had been publicly alleged to be Epstein's co-conspirators in 2006, as well as women and girls often located in eastern European countries such as Belarus, Lithuania, and Russia. The filing also detailed how the bank facilitated more than $25 million of payments to Epstein's associate Ghislaine Maxwell, who started banking with JPMorgan through Epstein's referral (Maxwell was convicted in 2022 for her role in the sex trafficking operation). According to the filing, JPMorgan also extended a $1 million credit line for Epstein to backstop a loan to MC2, the model agency run by Jean-Luc Brunel. Brunel was arrested in 2020 over allegations of sexual assault and of supplying women to Epstein, and was found dead in his prison cell in 2022.
JPMorgan, which agreed to pay $290 million to settle a lawsuit with a dozen Epstein accusers last month, hit back with a filing of its own the same day. JPMorgan's document emphasized that this case does not concern "Jeffrey Epstein's victims" but a "complicit governmental actor."
The bank levelled a number of accusations against the territory, including facilitating visas for Epstein to bring victims to the islands, and "actively looking the other way" when he did. The world's largest bank wants the judge to deny the US Virgin Islands' claim for monetary relief, and its other claim that JPMorgan obstructed law enforcement.
A trial in the case is scheduled for Oct. 23. Epstein, a convicted sex offender, died by suicide in August 2019 in a Manhattan jail while awaiting trial for sex trafficking. He had been a JPMorgan client from 1998 to 2013, a period comprising his 2008 conviction for soliciting sex with a minor. According to the USVI filing, by 2011, Epstein had become the "biggest revenue producer" of JPMorgan's private bank investment arm.
Quotable: JPMorgan execs knew of art featuring "nymphettes" in Epstein's house
"Reminded me of JE's house, except it was more tasteful, and fewer nymphettes. More like the Frick [museum]. Art was fabulous." —A September 2012 email from JPMorgan's former CFO David Brigstocke to Mary Erdoes, currently the bank's asset and wealth management chief, comparing another client's house to Epstein's, included in USVI's July 24 filing.
A non-exhaustive timeline of the JPMorgan and US Virgin Islands tussle

December 2022: The US Virgin Island files a lawsuit alleging that JPMorgan "turned a blind eye" to evidence against Epstein, and "knowingly, negligently, and unlawfully provided and pulled the levers through which recruiters and victims were paid."
March 2023: JPMorgan accuses the US Virgin Islands of pandering for media attention by demanding documents concerning CEO Jamie Dimon from 2015 to 2019, and refuses to hand them over. Separately, the bank sues former executive Jes Staley. The bank denies all knowledge of Epstein's nefarious dealings, saying that if it's found liable, Staley must pay punitive damages for his "intentional and outrageous conduct" in hiding the facts from the bank. JPMorgan also asks Staley to give back compensation he earned between 2006 and 2013. According to the USVI filing, it was JPMorgan's former CEO Douglas "Sandy" A. Warner III who told Staley, around the year 2000, to get in touch with Epstein since he was one of New York's "most connected people." By 2003, the USVI filing said Epstein had connected Staley to Google co-founders Larry Page and Sergey Brin.
April 2023: Tech billionaire Elon Musk is subpoenaed in the case. He's been asked for paperwork to ascertain whether he ranks among the high-net-worth individuals whom Epstein may have introduced to JPMorgan Chase. Before him, a string of other billionaires—Google co-founders Larry Page and Sergey Brin, former Disney executive Michael Ovitz, Hyatt Hotels executive chairman Thomas Pritzker and billionaire real estate investor and owner of U.S. News & World Report Mort Zuckerman—were subpoenaed in the case.
May 2023: JPMorgan accuses the former first lady of the Virgin Islands, Cecile de Jongh, of being "Epstein's primary conduit for spreading money and influence."
June 2023: JPMorgan alleges that territory gave Jeffrey Epstein more than $300 million in tax incentives and that top officials waived sex offender monitoring requirements in exchange for cash and gifts.
One big number: How much the US Virgin Islands is suing JPMorgan for
$190 million: How much the US Virgin Islands wants JPMorgan to pay in penalties and disgorgement for entertaining Epstein as a client—a $150 million civil fine, and give up at least $40 million from its 15-year relationship with Epstein. In addition, the territory wants the bank to implement anti-human trafficking policies.
Person of interest: Leon Black
The US Virgin Islands alleged in its latest filing that even after JPMorgan stopped doing business with Epstein on the books, he remained a "source of referral" until days before his 2019 arrest. Among the high-profile clients he suggested to the bank was Leon Black, the former CEO of private equity behemoth Apollo Global Management.
Black brokered a deal with USVI earlier this year. He agreed to pay $62.5 million to the settle any potential claims that arise during the territory's probe.
But the regulatory overhang persists. The US Senate committee on finance is investigating whether the $158 million Black paid Epstein of tax and estate planning services was a ruse to avoid taxes, according to a July 24 letter the committee sent to the 71-year-old billionaire.
Related stories
🔊 Jamie Dimon will have to explain how much JPMorgan knew of Jeffrey Epstein's crimes
📜 JPMorgan is suing a former executive over his ties to Jeffrey Epstein
🤫 Jeffrey Epstein's money bought a coverup at the MIT Media Lab