What do you do when your consumer electronics products are pretty much at the peak of what is technically capable right now, but you want to drive some incremental sales? Slap a fresh coat of paint on it.
In the last few weeks, both DJI and Parrot, two of the market leaders in consumer drones, have released minor updates to their lines of products. In both cases, the drones received minor upgrades, but most noticeably, they now come in black.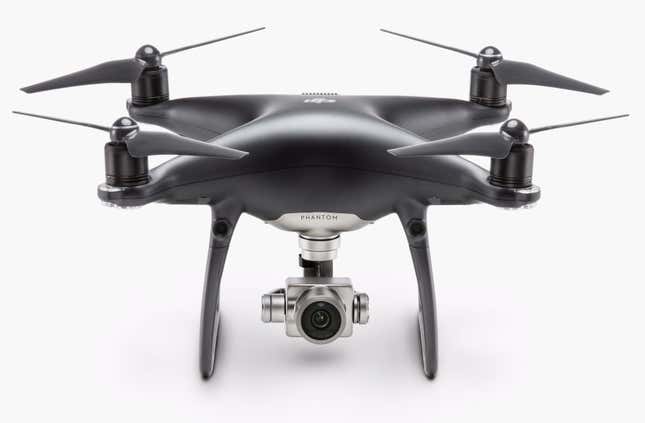 DJI released the Phantom 4 Pro Obsidian earlier this month. It's essentially identical to the non-black version, except that its gimbal is lighter-weight and coated in an anti-fingerprint material, and, obviously, it comes in a rather fetching shade of black. It also costs the same price as the white model DJI released last year.
And today, Parrot announced the Bebop 2 Power, which is, erm, more powerful than its predecessor, which was released in 2015. Although the Bebop 2 was available in a black-and-white variation, the Power version is all black. The new $600 model also features a few spec bumps over its predecessor as well: It has a flight time of 30 minutes (five minutes longer than the regular Bebop 2), a pair of first-person view goggles and a flight controller included with the drone, and new flight modes that bring it up to par with DJI's Spark drone. The Bebop Power 2 will ship later this month, Parrot said in a release.
Whether consumers were clamoring for more conspicuous drones, or this is just a case of companies repackaging old ideas in new colors, is unclear. But if you've been holding out on buying a drone because you couldn't find one to fit your aesthetic choices, you're now in luck.