Hulu is sending James Franco back in time. The streaming video service, perhaps best known for the buttery voice that announces its promos, has enlisted Franco to star in a nine-episode adaptation of Stephen King's 11/22/63, a novel about a man who travels back in time to stop the assassination of US president John F. Kennedy.
It's a zany premise for a series on any medium, and it remains to be seen whether movie star and college professor Franco will be a good fit for internet TV. But zaniness is precisely what Hulu needs to stand out at a time when original content can be found everywhere—from traditional television to Amazon to mobile apps to your PlayStation 4.
Hulu is still searching for its "signature" offering. It already has many original shows, but none of them are nearly as ambitious as the King adaptation, and thus none of them are very memorable.
Having a good TV series to call your own is the best form of marketing there is. The only way to hook more subscribers, reel in new advertisers, and get nominated for awards, is to figure out what show might do for you what House of Cards did for Netflix. And once you've got them in the door, well, then you can make an Orange is the New Black and take over the world.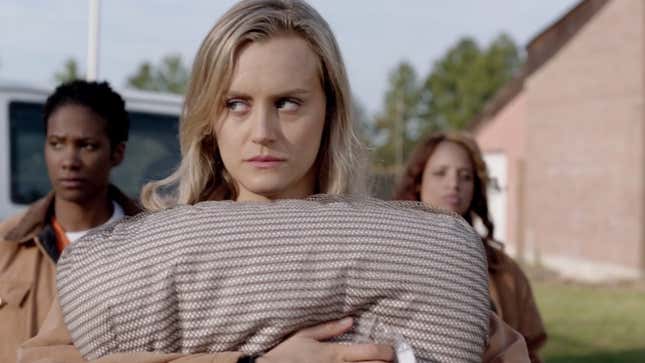 This bold content-making strategy is not just reserved for internet TV outlets. In fact, networks that we now consider to be highly prestigious content creators were once in similar positions. Before The Sopranos in 1999, HBO was not a place known for good original TV shows. Today, it's arguably the best in the business. Before Mad Men in 2007, AMC was a middling cable channel that almost exclusively aired classic American films.
We may be seeing some of that innovation on the small screen right now. Cinemax, once known as HBO's ugly step-sister that excelled in soft-core porn, is now a major player in the original content game (1900s medical drama The Knick could be its House of Cards). SundanceTV, which most people still associate with the annual film festival in Utah, made a superb little drama called Rectify, which has caught fire with critics. Perhaps the obscure channel Pivot could be the next to join them, with its promising "True Detective in the arctic" series Fortitude.
As interesting as some of these new shows on American cable TV are, even more innovation is happening online. Netflix's success with original content is well documented, but now it has a serious rival. Amazon struck gold with its series Transparent, which beat Orange is the New Black for the Golden Globe award for best TV comedy this year. Now Amazon may have a second hit with The Man in the High Castle, a dystopian "what-if" chronicling the years following a Nazi victory in World War II. Amazon is also betting on the "auteur" trend popularized by HBO's True Detective and its own Transparent by signing Woody Allen to create an original series.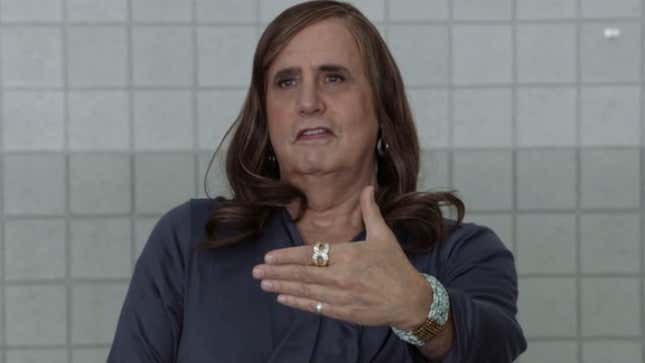 While gaining more subscribers and making lots and lots of money is ultimately what most content creators want, creating a niche critical darling like Transparent comes with its own benefits. When critics like your show, it generates buzz. Even if it only has a small devoted audience, it can only improve the overall perception of a company. Who knew Amazon made good TV?
If Netflix is the new HBO, and Amazon is the new Netflix, then Yahoo wants to be the new Amazon: companies once known for things other than original TV shows.
While Yahoo is currently developing two new comedies of its own, its biggest get is Community. Yahoo resurrected the cult comedy for a 13-episode season after it was canned by NBC. That alone will get a lot of new people to use its Yahoo Screen service, but it'll be hard for the company to ever take ownership of it. Yahoo runs the risk of becoming "that place where you can still watch Community," which is great, but ultimately not the best way to grow. To do that, Yahoo will need a hit show that it can say is truly theirs.
Even BitTorrent—the peer-to-peer file-sharing company whose technology allows millions of people to illegally download movies, music, and shows over the internet—has made its own show. The company, which does not officially condone online piracy, argues that people download media illegally because it's easy, not because it costs them nothing. It's betting that these same people will pay a small $10 fee for a TV show as long as it's both convenient and good.
BitTorrent's plan doesn't work if its show stinks. Neither does Hulu's. At the end of the day, companies can throw as much money into original content as they want. They can hire the biggest names and run the most creative ad campaigns, but none of that will matter if people don't like what they're watching. HBO didn't make The Sopranos. The Sopranos made HBO.