Russia's economic growth has been grinding to a halt in the past couple years, and last quarter it finally began to shrink. Economic sanctions from the West over its aggression in Ukraine and low oil prices put a squeeze on things, and the rapid inflation that came with the collapse of the ruble hurt growth further.
But there's a bit of good news. The shrinkage (-1.9% year-over-year) was less than analysts were predicting.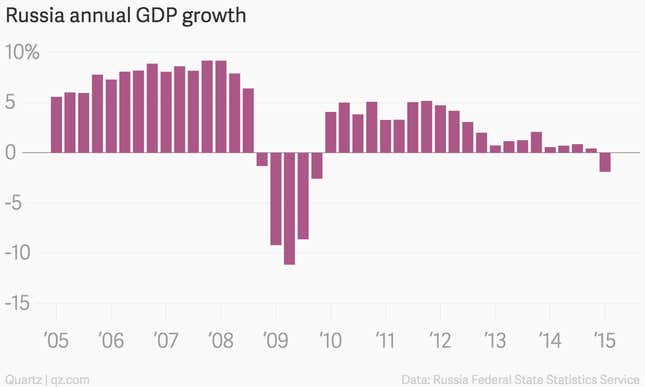 That's not to say that the country is out of the woods yet. Inflation is still really high, the ruble is still really weak, oil is still really cheap. And those sanctions haven't gone anywhere.
"Warning lights might be improving for Russia, but only to shift from one hue of red to another, not from red to green," wrote investment firm Schroders in a note to clients.