Celebrities are not just like us when it comes to travel.
Some of us have premium credit cards or frequent flyer status to get us into plush airport lounges to avoid the masses trudging to their gates. But celebrities and the wealthy can enter the airport through a whole other building.
When the world's rich and famous fly out of major commercial airports, they shell out thousands of dollars to travel through private terminals, far from the standstill traffic, endless security lines, cranky coach-class travelers, and paparazzi flashes.
Such VIP terminals have sprung up in Dubai, London Heathrow, and Frankfurt, where the last thing passengers see before they board their flight is the inside of a luxury car that drops them off plane-side.
The US is finally getting its first VIP terminal at—where else?—Los Angeles International Airport. It opens May 15.
Annual membership to the new terminal, called The Private Suite, costs $7,500 for up to four people. Members can use the facility's suite service for $3,000 for international flights and $2,700 for domestic travel. The Private Suite says it has had 1,200 membership signups so far.
Members have private security screenings upon departure and pass through immigration and customs in a separate facility from the jet-lagged masses stumbling off jumbo jets.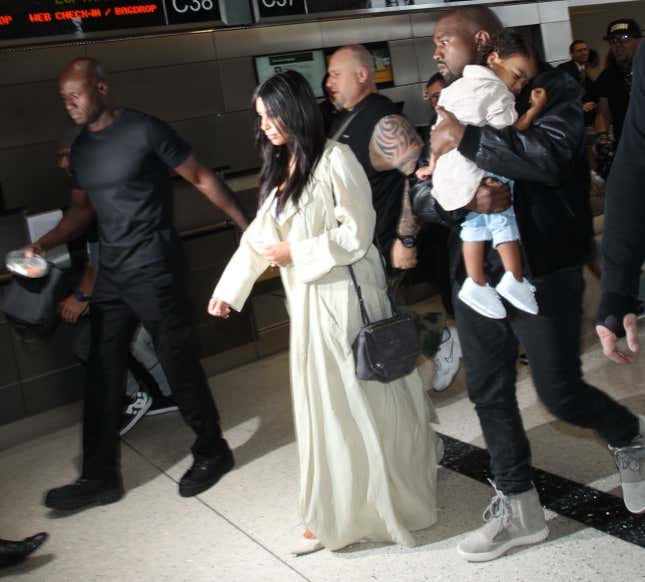 Travelers headed to one of the gated terminal's 13 private suites, each with its own bathroom, are assigned a staff of eight, but travelers will only interact with seven of them. "An unseen eighth person deals with the luggage," the Private Suite's website says. Passengers are driven in a BMW 7-Series "head-of-state style" to or from their flight.
The suites' food pantries have snacks like "roasted tortilla chips cooked in rice bran oil," and free dress-hem tape and cufflinks, according to The Wall Street Journal (paywall).
Members may want to consider some in-seat exercise once on board because they won't be burning many calories in the airport. "It typically takes 2,200 footsteps from car seat to plane seat," the new terminal says. "For members of The Private Suite, it's 70 footsteps. And they are all peaceful footsteps."
It might be a welcome reprieve for the nameless coach passengers too. Rubbernecking from celebrity sightings in airport terminals can make it even more difficult to get to their gates.
It also means you can expect fewer celebrities, like Selena Gomez, showing up in main terminals in their $1,400 sweatsuits, which often makes us feel better about our own flightwear.