This year, as is the case almost every year, the availability of funding proved a major talking point among African tech founders and innovators.
In 2018, however, there was reason to cheer as halfway through the year, startup funding had reached $168.6 million—surpassing last year's total. Crucially, there was more venture capital closer to home for startups as Partech Ventures launched a $100 million pan-African fund. Indeed, much of that increased investment was largely thanks to the hot streak of  fintech companies, including big-ticket investment deals like Cellulant's $47.5 million Series C round.
Fintech companies across the continent providing key services in loans, savings and payment, have been increasingly rewarded with investment and significant nods. For instance, global payment giants have endorsed Nigerian fintech companies. However, fintech momentum in Nigeria, Africa's largest economy, may be slowed by proposed regulation by Nigeria's central bank which could make it more expensive for local fintech startups to operate.
E-commerce uncertainty
The fate of Konga, one of Nigeria's largest e-commerce companies, was a reminder that not all investment bets will pay off as it was sold, likely at a major loss to investors. But while Konga floundered, Jumia, its biggest competitor, reportedly got closer to launching its billion dollar initial public offering.
Indeed, across the continent, despite continued hurdles, e-commerce has largely thrived with the number of online shoppers growing 18% yearly since 2014—higher than the global average.
Naspers, Africa's most valuable company, is looking to profit from that growth and is investing over $200 million in its existing stakes in e-commerce companies as well as a further $92 million in new tech startups. Naspers will likely be hoping for much better luck given its unconvincing track record of tech bets in Africa.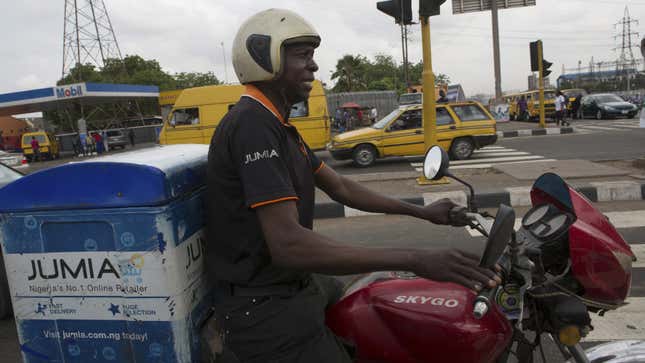 More phones, connections
Africa continues to hold long-term promise for investors and entrepreneurs as the continent is driving growth in global internet connections with connection rates now up to 28% —up from 2.1% in 2005.
Nigeria's large growing population will help drive global mobile internet growth in the next seven years as, alongside China, India, Pakistan and Indonesia, Africa's most populous country will account for 50% of the 1.6 billion mobile internet users projected to get online by 2025. Smartphone prices in Nigeria have already dropped around 50% in the last three years.
But even as more Africans come online despite continued cost constraints, they're also facing more regulation by repressive governments. Some governments see increased internet access as a potential cash cow: Uganda has implemented a social media tax regime that could ultimately cost its economy millions of dollars. Getting online also does not guarantee constant access as African countries disrupt internet connectivity with shutdowns more than anywhere else.
Africa's remarkable internet user growth also signals a strong local market for smartphones. This year offered more proof that it's a market that's increasingly dominated by  Transsion Holdings, the low-profile, Chinese handset maker which makes around a third of the phones sold in Africa. But Transsion could soon face additional competition as African entrepreneurs, telecoms operators and even governments are all going after the continent's mobile phone market.
Mobile money rising
Safaricom-owned M-Pesa, the renowned mobile money success story, made global strides this year despite a tax hike tussle in Kenya, its largest market. Safaricom's success with M-Pesa—mobile money accounted for 28% of the telco's service revenues last year—has likely inspired other telecoms operators on the continent especially as traditional voice and call revenues plateau.
MTN, the continent's biggest operator, announced plans to launch mobile money services in Nigeria as well as relaunch in South Africa. MTN has also partnered with Orange on a continent-wide mobile money interoperability joint venture. Airtel, thanks to $1.25 billion investment, is also looking to "achieve rapid growth" with its mobile money service.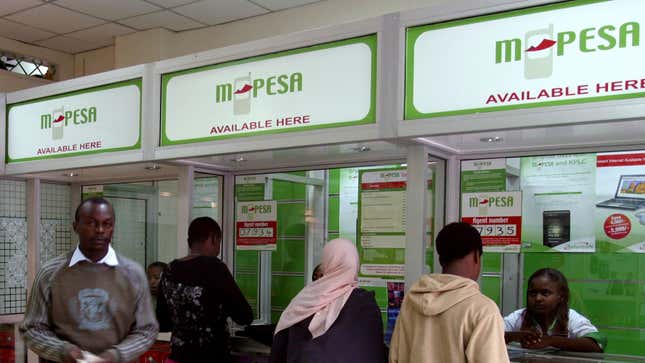 The scramble for the mobile money market ultimately serves as boon for financial inclusion. Already, in West Africa, the mobile money sector's reach is 13 times wider than local banks. 2018 also served up practical instances of mobile money application with the world's first mobile-only government bond issued in Kenya and MTN launching a mobile money-based IPO in Ghana.
Backing startups
Tech entrepreneurship culture has also deepened across the continent as, as of March, a GSMA report listed 442 active incubators, accelerators, and co-working spaces in Africa compared to 314  in 2016. Even though almost half of all the hubs were concentrated in just five countries, the newest startup hubs are expanding beyond and sprouting outside the continent's legacy tech markets, signaling wider startup activity across Africa.
For instance, Somalia's ecosystem is thriving against all odds. In fact, things are not entirely rosy in big tech markets like Nigeria with the country's ecosystem facing a brain drain with its best software engineers increasingly leaving for Europe and North America in pursuit of better pay and skill advancement.
Crucially, more high-level government attention was paid to startup and digital policy in 2018. The African Union began drafting continental recommendations for its digital policy with help from startup and innovation hub leaders across the continent while Tunisia passed  a "Startup Act" which proposes support measures for startups in its budding ecosystem.
But governments have not been as receptive of cryptocurrencies though. As most play a waiting game on regulation, only two governments—South Africa and eSwatini (formerly Swaziland)—have a "favorable" institutional stance on cryptocurrencies.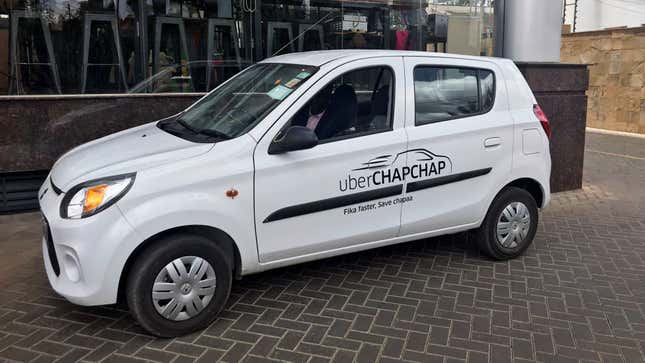 2018 was also a landmark year for Uber, the global ride-hailing giant, as it clocked five years of operating on the continent. It marked the milestone by paying continued attention to local nuance in African markets with the launch of a bus service in Egypt and expanding its low-cost service options. But Taxify—Uber's largest rival on the continent —has also doubled down on winning the race for market share. Now a billion-dollar unicorn, Taxify's rapid expansion in Africa means it now operates in more cities on the continent than Uber does.
Africa Innovators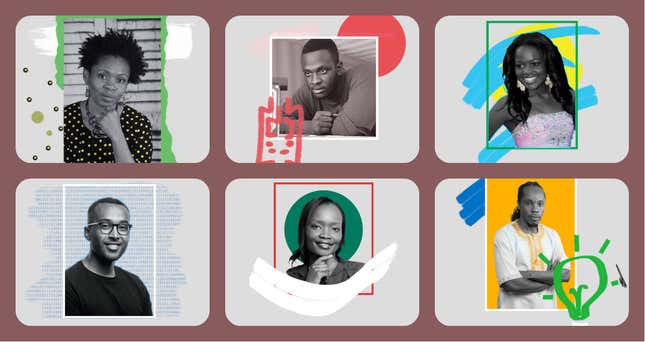 In September, Quartz Africa revealed its annual list of 30 of Africa's leading innovators identifying some of the most ambitious and imaginative minds on the continent. The 30 movers and thinkers on the list ranged across fields from the arts and science to technology and entrepreneurship and beyond. But more acknowledgement was in the offing as five African startups were named alongside global brands like Netflix, Nike, Airbnb and Spotify in Time magazine's inaugural list of Genius Companies.
Sign up to the Quartz Africa Weekly Brief here for news and analysis on African business, tech and innovation in your inbox