The current state of East Africa's creative industry is usually discussed in the context of one word: potential.
Across Kenya, Uganda, and Tanzania, the sector continues to face major hurdles including scarcity of funding and the fragmented nature of cultural and creative guilds. There has also been a lack of artist-friendly policies and mentorship from high-profile industry players. This has undermined the ability of creative ventures to thrive, limiting the opportunities to create jobs, boost tourism, and deepen national identities and heritage.
The Nairobi-based HEVA Fund, which describes itself as the region's "first fully-fledged" creative catalyst program, has been trying to change that. Founded in 2013, the fund has been helping producers of cultural goods and services—be it visual and performing arts, film, and television, games, fashion, or music—build innovative and profitable businesses.
The team raised between $200,000 and $500,000 in each of the previous three cycles that first launched in 2015, and yielded above $1 million against a target of $2 million for their just-launched fourth cycle. Much of this capital was raised from European institutions, including from the British Council, the German cultural institute, as well as the French and Danish development agencies.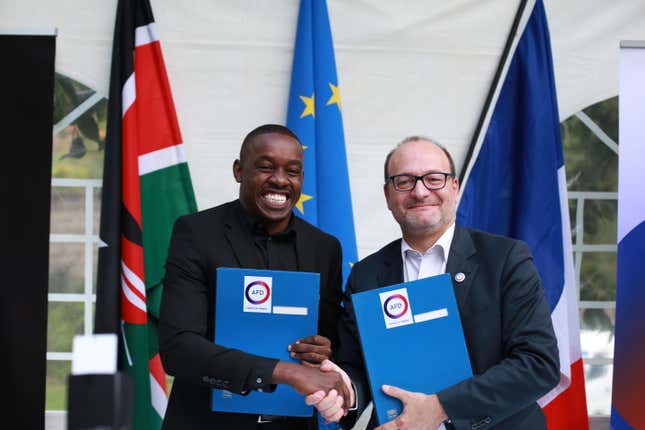 In establishing the fund, HEVA says the aim was to not only address the question of artistic livelihood but also create financially viable enterprises that could transform the East African region into global art and entertainment destination.
"There was a need for there to be an intervention that's more sustainable," says George Gachara, managing partner at HEVA and a co-founder of The Nest arts collective in Nairobi. On its own capacity, The Nest has done work related to fashion, film, and artistic development across Kenya, and Gachara said they took it as "a duty" to create a creative financial model that would not only help them "survive" but also create standards others could emulate in the region.
As creative industries grow across Africa and multinationals including Netflix and Universal Music take note, more governments and investors are also paying close attention. In Kenya, young artists can now get up to $20,000 in government loans. South Africa has identified filmmaking as a valued revenue generator while Rwanda has promised to help its creatives copyright their work. The Nexim bank in Nigeria introduced arts and entertainment facility while the Ghana-based African Fashion Fund was set up to empower African designers.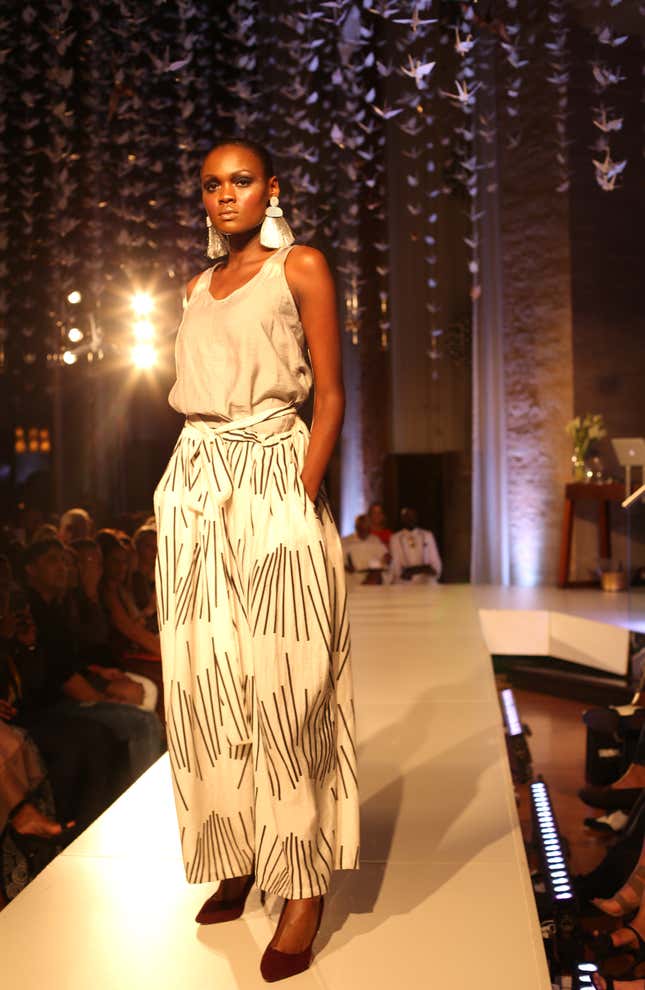 So far, HEVA has done 25 direct cash investments and provided service support—accounting, legal, and marketing—to 400 business owners. In their current investment cycle, they are shifting their focus to support value chains in the live music industry, film and digital content, fashion, besides gaming and e-sports. In 2017, they worked with the Rwandan fashion enterprise CollectiveRW and last year produced a report on Ethiopia's garment and leather sector besides its rising manufacturing capacities.
HEVA says they receive up to 3,000 applications for every new cycle with just over 800 of those eligible for funds. And with a loan impairment of 10%, Gachara adds they are illustrative of the creative industry's lucrative nature.
"There's already demonstrable case about the impact but also the economic potential of this sector."
Sign up to the Quartz Africa Weekly Brief here for news and analysis on African business, tech and innovation in your inbox