For Mohammed Ademo, July 1, 2018, will be a day forever etched in memory.
After 16 years in exile in the United States, the journalist and writer returned home to Ethiopia just months after a charismatic new prime minister, Abiy Ahmed, ascended to power. Landing in Addis Ababa was, he says, a "jarring" and "dizzying" experience. In the intervening years, the Horn of Africa nation experienced rapid economic growth averaging over 10% annually, according to the World Bank. The number of cars chugging through the streets of the capital swelled, along with its population and the slew of China-built factories, roads, skyscrapers, and light rail transit.
Mohammed also hadn't seen his mother and siblings for years, and of uniting with them said: "It was an exciting time. I couldn't recognize their faces," adding, "Everyone had changed."
In the year since Abiy rose to power, the word "change" has come to define many things about Ethiopia. Under the ruling Ethiopian People's Revolutionary Democratic Front, the decades-long tightening vise of repression finally led to widespread anti-government demonstrations in 2015. Mohammed was part of a diaspora movement of writers and activists who used their contacts to bypass the internet and social media shutdown in Ethiopia and document the growing unrest. In February 2018, in a bid to calm intensifying tensions and pave way for dialogue, then premier Hailemariam Desalegn suddenly resigned.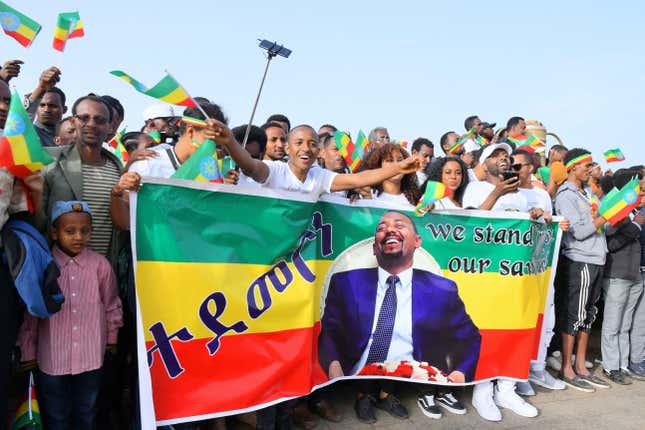 On April 2, Abiy, just 41 then, became prime minister and Africa's youngest leader. In moves best described as salvific, he helped turned the trajectory of Africa's second most-populous state. He made peace with long-time regional rivals like Eritrea and Egypt, released journalists, invited back opposition groups, acknowledged that prisoners suffered torture and abuse, and increased the place of women in power. He also promised to open up the economy for private investment, kickstarted a green initiative to transform the capital, and rolled out a visa-on-arrival push for African travelers.
Emboldened by these reforms, donor groups returned, with Ethiopia reportedly attracting a record $13 billion of inflows in the past year. Marathoner Feyisa Lilesa, who protested the previous government at the finish line at the Rio Olympics in 2016, also went back. During his East Africa tour last month, French president Emmanuel Macron commended Abiy's transformative agenda, saying he "profoundly changed" Paris's vision of Addis Ababa. Human Rights Watch staff who cover Ethiopia were also permitted to visit Ethiopia for the first time in eight years.
"It was refreshing how open people were to discuss politically sensitive issues, which is in sharp contrast to the past where there was much fear about speaking openly," says HRW senior researcher Felix Horne.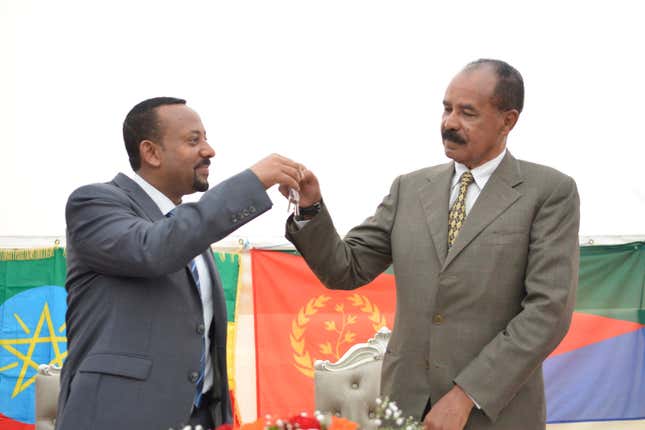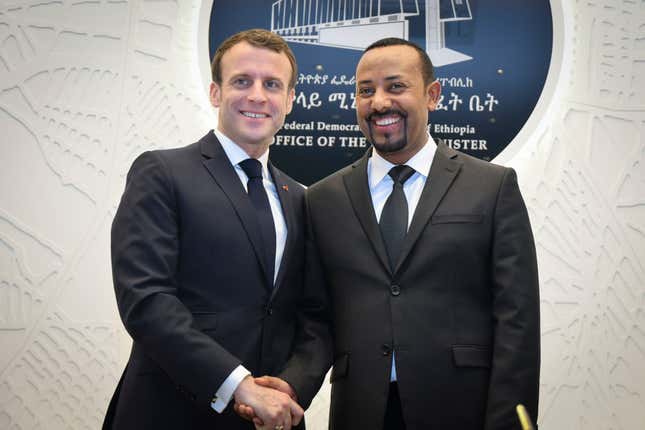 Unsettled transition
But as Ethiopia embarks on a promising period, it's also facing an era laced with uncertainties. Abiy's administration still faces the same challenges on how to address issues related to ethnic federalism, social justice, land reform, equitable economic development, plurality and freedom of expression besides creating a national consensus.
His seismic changes are also sure to face resistance from powerful corners, especially among the Tigray minority community, who have had outsized influence and representation in government since the overthrow of Ethiopia's military dictatorship in 1991.
Awol Allo, an Ethiopia observer who teaches law at Keele University in the UK, says Abiy has "inherited a dystopian nightmare" aggravated by ideological and ethnic divisions. Inter-communal clashes have, for instance, displaced over 2.9 million people across the country. The government, in order to encourage internally displaced people (IDP) to return home, has reportedly hindered relief organizations from delivering life-saving assistance. Last August, following violence in the eastern Somali region, officials resorted to an old tactic of blocking internet access to quell unrest.
"Abiy has worryingly made references to a possible return to the old ways," Horne warns, adding "the lack of a federal response to deal with the IDP crisis and the breakdown of local governance and security is very concerning."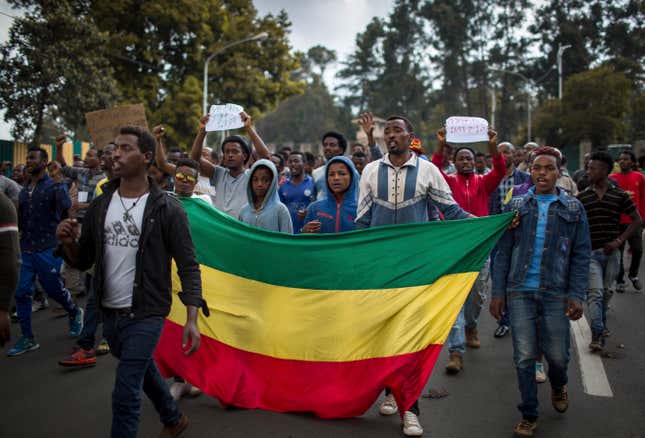 As the past faces off with the present and future, another issue that bubbles to the surface is who should be responsible for past violations. While former government and military officials have been arrested on corruption and human rights abuses, many of them are yet to be charged. Putting aside political expediency, Awol says it's critical Abiy's government pursue justice for victims while enforcing ethnic harmony: "It should also be about reconciliation, truth, healing, repair, closure, and finality."
Economic growth
Another area of concern is the economy. While Ethiopia has one of the fastest growing economies in the world, its rise has been plagued by limited competitiveness, foreign exchange shortages, inadequate tax collection, an underdeveloped private sector, and high debt levels.
So far, the government has sought to restructure some of its loan arrangements, cut costs, and suspended some key planned mega projects to fight corruption and streamline completion efforts, and promised to ramp up privatization of sectors like aviation and telecoms. Yet the success of all these moves "will depend upon the creation of a far larger and more internationally integrated capital markets system that is free from its current isolated position," said Roddy Barclay, director of intelligence and analysis at advisory firm Africa Practice.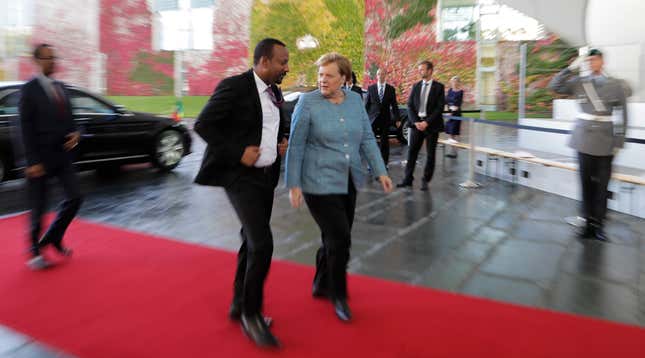 Abiy's biggest challenge will come in 2020 when Ethiopia will hold crucial polls. The prime minister has vowed to open up the democratic space and give more room to opponents in a nation of over 100 million where no opposition lawmaker sits in parliament. The polls might showcase the challenges associated with the lack of a planned transitional strategy besides the diverse and growing opposition and activist voices all vying to sway the country's future direction.
The journalist Mohammed Ademo says that whoever gets elected next year will have the task of institutionalizing the changes Abiy introduced and fulfill the hopes of a young population that wants the dividends of change to come fast. "For Ethiopia, democracy is not an option. It's a necessity."
Sign up to the Quartz Africa Weekly Brief here for news and analysis on African business, tech and innovation in your inbox