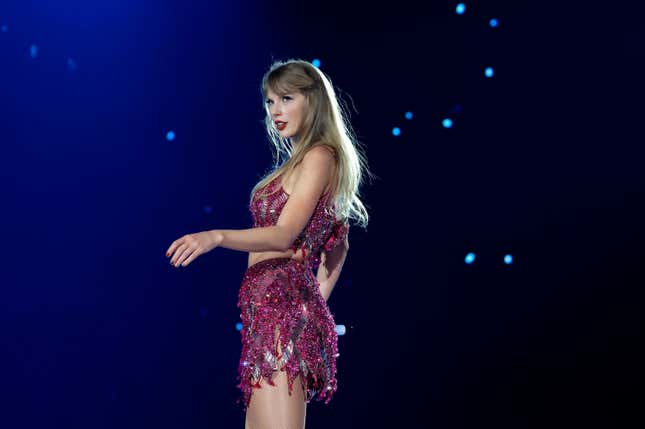 Beyoncé and Taylor Swift are touring for the first time in years, and fans have made clear they are willing to pay steep prices to see their favorite stars.

Post-covid hikes in ticket prices, stops in the world's major cities, and multiple tour dates are set to give both pop stars a financial boost. It also means Beyoncé's Renaissance tour and Swift's Eras tour could be on the path to break the $1 billion mark and become the biggest-ever tours by revenue, according to some estimates.
Sir Elton John currently holds that record. His ongoing Yellow Brick Road farewell tour has already raked in over $817 million, according to a Billboard report in January.
Queen Bey and Tay Tay both have a shot at clinching that title depending on how you do the math. Here's what some experts are saying.
How much Beyoncé will earn on the Renaissance tour?
Beyoncé's Renaissance US and Europe tour kicked off on May 10 in Stockholm, and is scheduled to have 57 shows in total—all of which have been sold out. Some tickets have gotten so expensive, fans are even flying internationally for a better deal.

Forbes contributor Peter Cohan estimates that Mrs. Carter could earn anywhere between $428 million and $2.4 billion from the tour, depending on the average ticket price per venue.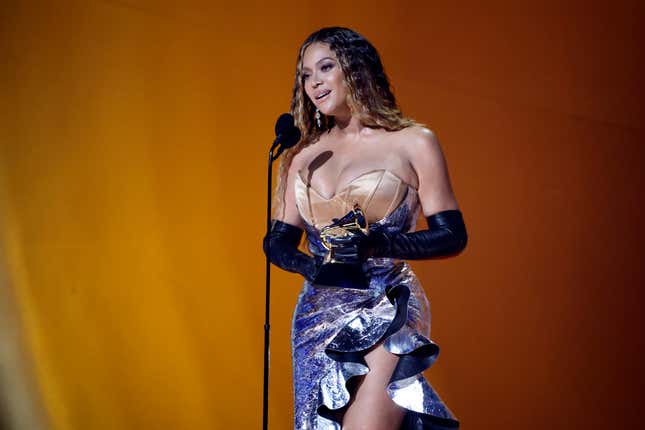 In February, Billboard made a more conservative estimate of $275 million in revenue based on an average ticket price of $200, the 41 shows scheduled at the time, and a low-end estimate of $6.8 million in revenue per show.
How much will Taylor Swift earn on the Eras tour?
Taylor Swift's Eras tour hit the road on March 17 in Glendale, Arizona, and has 52 shows scheduled in the US alone. Her shows have also been sold out (but not without bad blood between Swifties and Ticketmaster). Dates and tickets for her overseas shows are yet to be released.
According to Bloomberg estimates, Swift could make $500 million to $600 million, without accounting for the international leg of the tour.
No matter who breaks the record, Ticketmaster is a definite winner
Ticketmaster, which dominates an estimated 70% of the market for ticketing and live music concerts, is set to cash in on both Beyoncé and Swift's tours.
The way the ticketing giant makes money directly is through its ticket service charge, which its website says is to "cover the costs involved in running our website and booking line." But Ticketmaster and its parent company Live Nation have been criticized in recent months for its "dynamic pricing" system, lack of transparency, and imposing of high fees that have left consumers feeling scammed.
In March, British rock band The Cure demanded Ticketmaster partially refund fans who in some instances paid service fees that were over half the cost of their original ticket.
Be wary of the ticket resale market
Given Ticketmaster's monopoly—which is now being challenged in the US—consumers are left with few choices when buying tickets. Purchasing from a scalper or reseller also poses risks, and tickets are not necessarily cheaper. Resale tickets for Renaissance were listed for as much as $12,000 on surging demand, while Eras tickets shot up to as much as $28,000.
"When huge stars tour…there's massive demand for tickets—but that can lead to rogue secondary ticket operators reselling tickets at extortionate prices without providing clear information or warning about the risk that people could be turned away at the door," said Lisa Webb, a consumer law expert at the UK consumer rights group Which?.
She added: "If you're on the hunt for tickets, it's advisable to go through a primary seller as you'll have more rights should things go wrong compared to a secondary seller."
Ticketmaster also hosts resellers on its site, but takes a 10% fee from the posted ticket price.
Related stories
🏆 Beyoncé set a new record for the most Grammy wins ever
🧐 Taylor Swift didn't fall for FTX because she asked a simple question
🥊 California is seeking to take down Ticketmaster's monopoly