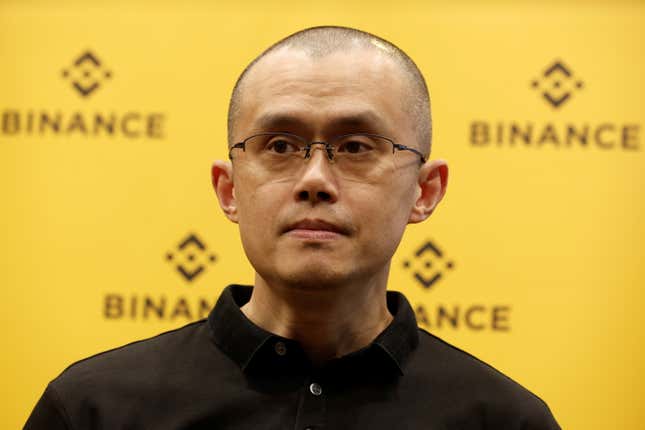 Binance is breaking up with the US dollar because the Securities and Exchange Commission (SEC) lawsuit against the crypto exchange, which alleges that it offered customer unregistered securities, has strained its US banking relationships.

What's the future of crypto regulation? | Ben McKenzie
On Thursday (June 8) the company announced that it would suspend all dollar deposits to its US-based exchange Binance.US because the American banks it was working with are prepared to stop dollar withdrawals as soon as June 13.
Exchanges are the lifeblood of the US crypto economy. They allow customers to quickly convert fiat into crypto and vice versa. Two regional banks that have now failed—Signature Bank and Silvergate Bank—created 24/7 payments systems that allowed exchanges to make this conversion on the weekends and overnight.
Binance.US customers using the dollar won't be able to make this conversion even during the daytime. For the time being, the platform plans to transition to a crypto-only exchange.
"The SEC has taken to using extremely aggressive and intimidating tactics in its pursuit of an ideological campaign against the American digital asset industry," a Binance spokesperson wrote in a public statement. "Binance.US will continue to vigorously defend ourselves, our customers, and industry against the meritless attacks of the SEC."
Does Coinbase still accept US dollar deposits?
Meanwhile, crypto exchange Coinbase—which is also embroiled in a lawsuit with the SEC—announced earlier this week that it wasn't going to change anything about its business. As far as anyone can tell, Coinbase still has US banking relationships currently.
Plus, if the exchange can take the suit all the way to the Supreme Court, it may have a shot at gutting the power of the SEC, empowering crypto investors and leaving other investors at risk.

Binance.US doesn't seem to have the same appetite as Coinbase for resisting the SEC. The exchange has already stopped over-the-counter trading and removed several crypto trading pairs from its platform. Trading platform Robinhood also announced today (June 9) that it will remove polygon, solana, and cardano from its platform on June 27. The SEC named each of these cryptos in its lawsuit against Coinbase.