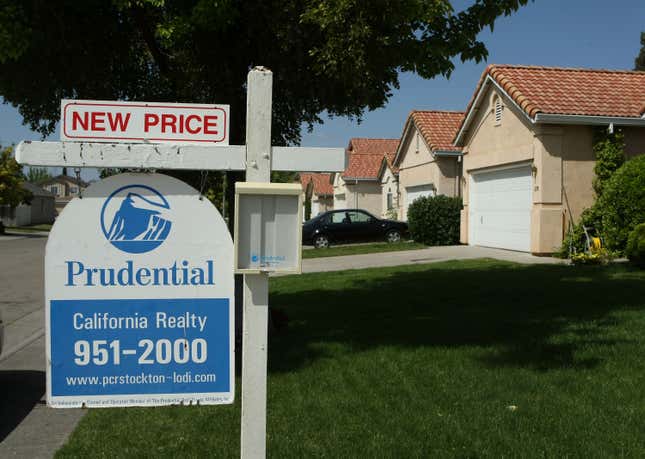 US existing-home sales jumped in February, by 14.5% or 4.58 million homes compared to January. That's the largest monthly increase since July 2020, a new report from the National Association of Realtors (NAR) shows. The surge also breaks a 12-month trend of declining sales and fewer buyers on the market.
Ben Emons Part 2: The Fed, Apple shares
All regions of the country saw a monthly increase, though sales remain lower than a year ago. But the recent rise is a sign that the housing market may be on the mend. Selling current stock to meet the demand for affordable housing could be an explanation, given that the median sale price (pdf) of an existing single-family home, townhouse, condo, or co-op was $363,000—lower than in February of last year, at $363,700.

Lower home prices are luring buyers

The data suggests that buyers are starting to capitalize on lower costs. "Conscious of changing mortgage rates, home buyers are taking advantage of any rate declines," said NAR chief economist Lawrence Yun in a press release. "Moreover, we're seeing stronger sales gains in areas where home prices are decreasing and the local economies are adding jobs."
Yun added that because housing stock inventory remains low, demand for that limited supply is still high, encouraging sales. Though the past year saw a decline in sales, potential home buyers remained vigilant for their moment to jump into the market.
However, those buyers weren't necessarily first-timers. In fact, most of the existing homes purchased in February went to investors and second-home buyers. Meanwhile, first-time buyers were responsible for only 27% of sales, down from 31% in January and 29% in February 2022. The 2021–22 annual share of first-time home buyers was just 26%, a record low, according to a report from the NAR released in November.