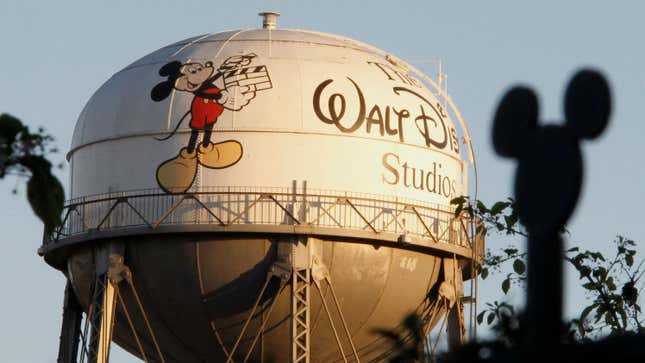 There's a Marvel veteran among Disney's 7,000 job casualties.
The entertainment company laid off Marvel Entertainment chairman Isaac "Ike" Perlmutter, the New York Times reported yesterday (Mar. 29). The dismissal is part of Disney's large-scale layoff efforts in a bid to cut costs by $5.5 billion, which included putting its entire metaverse division on the chopping block and firing executives at Hulu, Freeform, and FX.
Carin Pai, Part 2: Reasons to de-risk your portfolio
The frugal exec had for years ruffled feathers, butting heads with CEO Bob Iger, disagreements that culminated with Perlmutter backing activist investor Nelson Peltz in a recent, and ultimately unsuccessful, bid to shake up the company's board.
The ax came down not just on the 80-year-old Israel-born businessman, but the entire Marvel Entertainment division, which has so far been responsible for comic book publishing and some consumer products. Disney also laid off Rob Steffens, co-president of Marvel Entertainment, and John Turitzin, chief counsel for the division.
Marvel Entertainment, which is separate from Marvel Studios that produces the superhit superhero films, will be folded and its functions distributed across larger Disney business units. Some jobs are getting reassigned and at least one Marvel Entertainment executive is holding on to his job: president Dan Buckley is staying put, reporting to Marvel Studios President Kevin Feige, according to Reuters.
A brief timeline of Perlmutter at Marvel
Late 1990s: Perlmutter outmaneuvers billionaire Carl Icahn for control of the comic book publisher.
2005: Perlmutter starts serving as Marvel CEO.
2009: Perlmutter sells Marvel to Disney for $4 billion. Disney said at the time that Perlmutter would continue to oversee Marvel properties.
2015: Frustrated by Perlmutter's penny pinching—most recently over Doctor Strange's production budget—Disney CEO Bob Iger restructures Marvel to put Marvel Studios under Walt Disney Studios. Perlmutter retains the title of chairman of Marvel Entertainment but loses oversight of the film studio's budgets or creative process.
2019: Feige wrestles control of Marvel TV shows, pushing Perlmutter further into a corner.
2022: The frugal exec ruffles feathers internally at Disney by backing activist investor Nelson Peltz in a bid to shake up the company's board. Peltz will drop the fight next year.
Quotable: Disney is the "perfect home" for Marvel characters
"Disney is the perfect home for Marvel's fantastic library of characters given its proven ability to expand content creation and licensing businesses. This is an unparalleled opportunity for Marvel to build upon its vibrant brand and character properties by accessing Disney's tremendous global organization and infrastructure around the world." —Ike Perlmutter, Marvel's then-CEO, when Disney acquired Marvel in August 2009
One big small number: Marvel Entertainment's revenue
$116 million: Marvel Entertainment's annual revenue. The comics publishing arm generates around $40-60 million in sales annually, according to NYT. To put these numbers in context, Disney amassed almost $83 billion in total revenue in 2022.
A non-exhaustive summary of Perlmutter controversies
🙅‍♂️ Perlmutter's opposition to films like Black Panther, Black Widow, and Captain Marvel relied on racist and sexist arguments
🤑 He's extremely frugal, plucking paper clips out of garbage cans at Marvel offices for reuse, making people use pencils till the lead fully runs out, and even suggesting the studio serve potato chips at a movie premiere to save catering costs.
🚪 He reportedly tried to fire Feige back in 2015, which Iger didn't allow.
⚖️ The octogenarian has been embroiled in several controversies outside the workplace, too. In 2016, Perlmutter was embroiled in a legal battle concerning tennis courts and stolen DNA. In 2018, he allegedly bribed a New York police officer to expedite the process of renewing his gun license. Three years later, Perlmutter, an avid Donald Trump supporter, was one of three people who allegedly used their connection to Trump's private golf club to shape veterans' policies for their own benefit.
One more thing: Marvel's Jonathan Majors mess
The Disney supervillain Kang, most recently seen in Ant-Man and the Wasp: Quantumania, opened several doors for the Marvel Cinematic Universe (MCU). The character is already written into Loki Season 2 and Avengers: The Kang Dynasty, making him a crucial part of the universe until at least 2025. But the actor playing Kang, Jonathan Majors, was arrested on Mar. 25 on charges of strangulation, assault, and harassment. The future of the franchise now hangs in the balance. Rumors of his recasting are swirling, but the studio is still mum.
Related stories
💼 Disney issued a blistering statement on activist investor Nelson Peltz's bid to join its board
⚡ Iron Man went from a B-hero to Marvel's movie star because he had the best toys
🎬 "Wakanda Forever" broke a box office record, but Disney is still prepping for economic winter