Good morning, Quartz readers!

---
Here's what you need to know
Saudi Aramco saw its first annual profit drop since 2020. Lower prices were to blame, but the Gulf state-owned company is still among the world's most profitable oil producers.
A man in China was arrested for using ChatGPT to create and spread fake news. Police said it was the first arrest related to the use of the AI text generator in China, where the technology is illegal.

The US Inflation Reduction Act is crowding in private sector investment. In recent earnings calls, executives at companies across the energy, construction, and industrial sectors are calling out the IRA's effect on investments.

China is targeting foreign consulting firms. Capvision, Bain & Company, and Mintz Group have all been singled out in Beijing's anti-spy campaign.
Global olive oil prices are boiling
The global price of olive oil has reached a 26-year high: $6,000 per metric ton.

A severe, climate change-driven drought in the world's top olive oil producer, Spain, is turning up the heat on prices. But output from one Mediterranean country stands to flourish as a warmer world pushes the center of olive oil production eastward.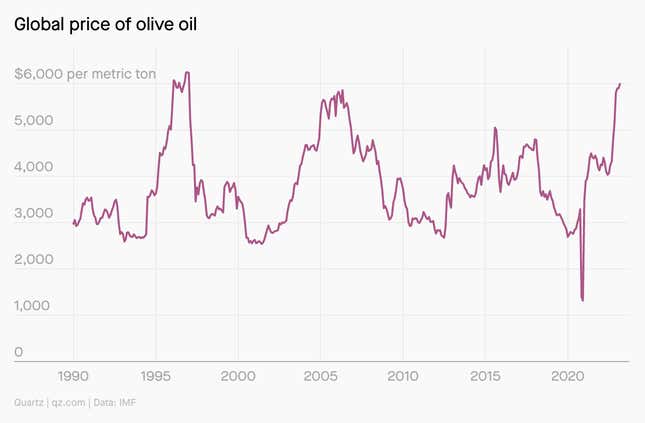 ---
The impact of Hollywood's ongoing writers' strike
The show isn't going on for a number of hit series and movies as a strike among members of the Writers Guild of America rolls into its second week.
Shows that have closed their writers rooms include:

🐍 Cobra Kai
✏️ Abbott Elementary
⚽ Yellowjackets
Read more about the shows and movies that are being affected by the strike.
---
The Nintendo Switch has officially passed its peak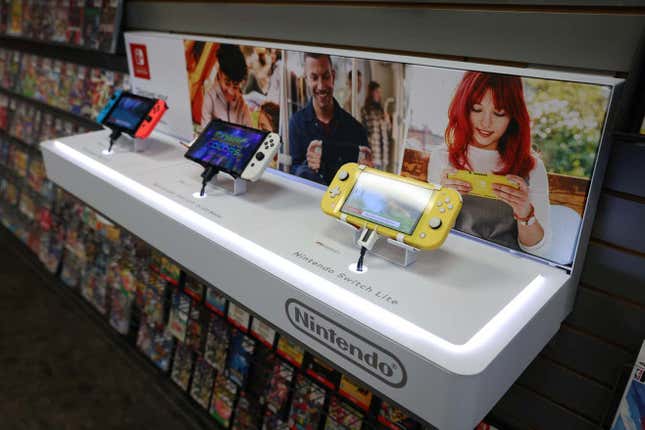 22%: Yearly drop in sales of the Nintendo Switch as of March 2023, compared to the year prior

The Switch turns just six this year but, despite still holding its position as one of the company's most successful pieces of hardware ever, its popularity is firmly on the wane.

---
Quartz most popular
💸 The countries with the largest and smallest cash and gold reserves
💲 Zimbabwe is launching a local digital currency alternative to the US dollar
🚪 A new study of 1 million employees shows what happens when colleagues leave
👟 Adidas will lose more than $770 million if it can't sell its mountain of unsold Yeezys
🤖 Coding instructors are adding AI to their lessons—before AI replaces them
⛏️ China and Saudi Arabia are teaming up on steel decarbonization
Surprising discoveries
A meteorite struck a home in New Jersey. The metallic object could be four to five billion years old.
You can make $5 for finding lost crab traps. They're a danger to wildlife and can become an "awful cycle of death," so groups want them out of the ocean.

Methane leaks from Turkmenistan were worse for the climate than all of the UK's carbon emissions in 2022. And the leaks only came from two fossil fuel fields.

Koalas are being vaccinated against chlamydia. The bacterial disease can cause infertility and blindness in the marsupials.

It may be super, but WeChat makes money just like other apps do. So what makes WeChat a superapp? Host Scott Nover and Quartz reporter Ananya Bhattacharya answer that question and more in the latest episode of the Quartz Obsession podcast.

✅ Or find it wherever you get your podcasts: Apple Podcasts | Spotify | Google | Stitcher | YouTube 
📖 If reading's more your thing, try the transcript, or learn more about why Elon Musk won't be able to make a superapp.
---
Our best wishes for a productive day. Send any news, comments, space rocks, and crab cakes to talk@qz.com. Reader support makes Quartz available to all—become a member. Today's Daily Brief was brought to you by Morgan Haefner.