Good morning, Quartz readers!

---
Here's what you need to know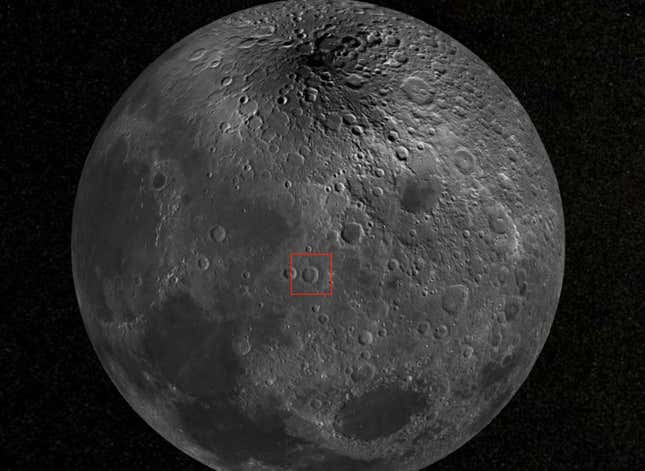 NASA found Japan's lost Moon lander. A satellite image detected where ispace's private vehicle smashed into the lunar surface.

Apple is working with Broadcom to make 5G frequency components. It's all part of the tech giant's $430 billion investment in expanding its US manufacturing footprint.
Netflix began cracking down on password sharing in the US. Only users in the same household will be able to use the same code.
France banned short-haul domestic flights. The goal is to curb emissions for travel that can be done by train, but critics see the change as "mostly symbolic."
---
Everyone is once again talking about Meta
We've only hit the mid-week point, and a barrage of updates from Facebook parent company Meta have us forgetting what day it is.
In case you missed it, Meta has already checked the following items off its weekly to-do list:
🤑 Realize it has a $11 billion reason not to leave the EU
💸 Face a record-breaking data privacy fine
💬 Bring editing to WhatsApp messages
🐦 Let Twitter sway its next social media ventures
---
A rupee change is drastically altering how Indians spend
10%: Share of Indian petrol pump payments that have been digital—as opposed to cash—beginning last Friday

The percentage of digital payments is usually 40%, but as the country withdraws 2,000-rupee notes from circulation, people are offloading the bills wherever they can. Neighborhood grocers, e-commerce sites, and high-end jewelers are all seeing a spurt in the use of the now-withdrawn currency notes. Read more about why Indians aren't just bringing them to banks.
---
Pop quiz: Argentina's quirky exchange rates
Most Argentines obtain cash through parallel markets, where the peso is valued at far less than it is on the official market. Multiple markets means multiple exchange rates, sometimes highly specific to a particular event or service.
Which one of these "dollars" has NOT been used in Argentina?

A. The Netflix dollar
B. The Coldplay dollar
C. The Qatar dollar
D. The Tom Brady dollar
Find the answer in a report by Quartz's Julia Malleck, who looks at why, in a completely opposite move from India, Argentina is introducing 2,000-peso notes… and how the currency honors a suspected Nazi sympathizer.
---
Quartz most popular
🤳 TikTok sued Montana over its statewide ban of the app
💀 With AI, Bill Gates sees the end of Google Search and Amazon
🧳 The countries with the most and least expensive work visas
🏠 The super-rich are gobbling up prime London properties at a rate not seen since Brexit
⛏️ Big Oil veteran Exxon wants to become part of Big Shovel
🏏 Disney+ is losing subscribers, thanks to India's obsession with cricket
---
Surprising discoveries
David was deemed too explicit for a Scottish subway ad. An image of Michelangelo's nude sculpture eating pizza won't be inspiring any commuters.

Dinosaurs might have been able to realize others can see things they can't. We like to think that made them more empathic.
There's a Carvana for cats. A pet rescue in the US state of Georgia has been advertising adoptable felines with their year and model on "CatVana."
Uranus has polar cyclones. Unlike a similar storm on Earth, it doesn't form over water and is locked at its poles.
The US post office used to function as a public bank. Quartz economics reporter Nate DiCamillo is here to convince you that another kind of public bank—a public tech bank—could steer tech innovation in a more genuinely future-focused direction. It's all in the latest episode of the Quartz obsession podcast.
✅ Subscribe wherever you get your podcasts: Apple Podcasts | Spotify | Google | Stitcher | YouTube  

---
Our best wishes for a productive day. Send any news, comments, CatVana ads, and frozen hurricane cocktails to talk@qz.com. Reader support makes Quartz available to all—become a member. Today's Daily Brief was brought to you by Morgan Haefner.