Hi Quartz members!
We hope you're enjoying Sunday Reads, along with the Quartz Daily Brief and Weekend Brief. Did you know about our other newsletters? (You can explore and sign up for any of our emails here.)
This week in Space Business, Quartz senior reporter Tim Fernholz looks at the fascinating prospects for solar power-generating satellites, while The Memo from Quartz at Work distills deputy editor Gabriela Riccardi's rich new feature examining the first law on the books in the US to regulate AI used in hiring. And don't miss this past week's Obsession email, on all things Legend of Zelda. Which Quartz newsletter do you look forward to the most? Let us know, or ask for a recommendation based on your interests.
---
5 things we especially liked on Quartz
🚸 Going backwards. The US's regulations of child labor were some of the greatest achievements of the last century. So how is it that 14 states in the past two years have sought to weaken the rules? Julia Malleck connects the disturbing dots between political forces that prize cheap wages and plentiful labor over the welfare of minors put into jobs serving alcohol, operating heavy machinery, or otherwise requiring their presence in dangerous work environments.
🙅‍♀️ Before she blew the whistle. In a striking piece about where conviction comes from, Gabriela Riccardi talks to Facebook whistleblower Frances Haugen about the moments that made her realize a line had been crossed, and how she found the courage to report the behavior she witnessed at her former employer. It's a juicy story, and more universal than it might first appear.
📝 Parting ways. Speaking of whistleblowers… should you ever find yourself on the receiving end of a severance agreement, you'll want to ask four key questions before signing. Writing in Quartz at Work, employment lawyer and whistleblowing expert Stephen Kohn guides you through the process of making sure your rights are protected.
🚩 Threads' red flags. And speaking of Facebook… the Twitter alternative launched this week by Mark Zuckerberg & Co. is getting decent early reviews, from Quartz and elsewhere. But be warned: There are reasons the site is not yet available in the EU, where it would likely not pass muster with regulators. Julia Malleck rounds up what every user should know about the new app's privacy policy.
⌨️ RIP AMAs. For years, the Reddit "Ask Me Anything" series has been a venue for entertainment, learning, and community-building, allowing everyday people to query notable figures in unscripted conversation. But the opportunity for interaction was powered by the free labor of moderators who are now at odds with the platform's leadership. Ananya Bhattacharya chronicles the latest development in the fight over Reddit's future.
---
5 great stories from elsewhere
🤼 AI showdown. The AI craze is ramping up geopolitical competition between the US and China, Bloomberg writes. While the US still leads the world in AI investment, with $26.6 billion poured into the sector since the start of 2023, plenty of ambitious players in China are working to catch up.
🍄 Tripsitters. The psychedelic renaissance is here, but with more people taking substances unsupervised, one big problem is what to do when a trip takes a turn for the worse. Wired introduces several organizations focused on psychedelic harm reduction. Their goal: to act as "first responders" when a person needs help on their psychedelic journey, and ensure the experience is both safer and positive in impact.
🪄Keeping count. One would think that Beethoven swished about a baton while conducting one of his symphonic compositions. But it turns out the spindly time-keepers only date back to the 1960s. (The German composer was known to keep count instead with rolled-up sheet music.) Craftsmanship explains why bespoke batons emerged as a favored tool of the trade.
💊 Las pantallas. In popular media and political discourse, crime in Mexico is inevitably linked to the word "cartel." But a CUNY professor and journalist, Oswaldo Zavala, is challenging this narrative. Harper's reviews his new book, Drug Cartels Do Not Exist, and a related title, Dope by Benjamin T. Smith, both of which aim to uncover the true history of US-Mexico narcotrafficking, and why it is so often obscured.

🥜 Goobers for all. Salted and spiced as a snack in the American South, incorporated into meat stews in Senegal, and added to Kung Pao chicken in China, boiled peanuts are a beloved ingredient the world over. The Bitter Southerner cracks into how the humble legume, which originated in the Andes, became a staple element of different cuisines and cultures.
---
What to watch for this week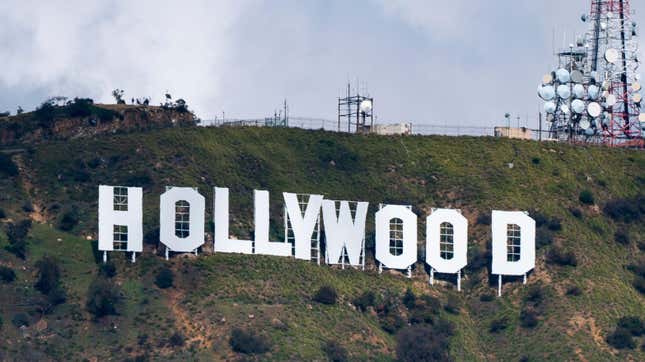 These are some of the events our newsroom will be paying attention to in the week ahead.

Wednesday: The US releases inflation data; Indian IT giant Tata Consultancy Services reports earnings
Thursday: The Hollywood Sign in Los Angeles turns 100; several big American companies release earnings, among them PepsiCo, Progressive, and Delta Air Lines
Friday: It's Bastille Day in France; the World Health Organization is expected to classify aspartame as a potentially cancer-causing substance, and animator Hayao Miyazaki will debut his first film in 10 years. Also, banking heavyweights JPMorgan Chase, Citigroup, and Wells Fargo report earnings
---
Thanks for reading! Here's to the week ahead, and don't hesitate to reach out with comments, questions, feedback, winning passwords, and treatises on travel. Sunday Reads was brought to you by Heather Landy, Julia Malleck, Morgan Haefner, and Susan Howson.