Here's what happened over the past week that helped or harmed the world's chances of cutting greenhouse-gas emissions to zero.
---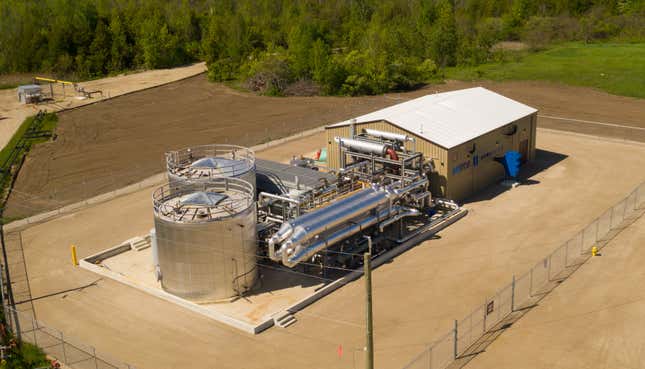 🔽 Decreases emissions
1️⃣ What did UN's climate summit in New York achieve? A long list of countries committed to work toward hitting net-zero emissions by 2050. It's mostly composed of places that don't contribute much to climate change and are also likely to be most affected by it.
2️⃣ Hydrostor, a Canadian startup, wants to scale up its technology to store energy in compressed air. It recently raised $17 million in an equity round, which saw participation from oil-services company Baker Hughes. The startup also got $20 million in development funds to bid for projects as big as 300 MW / 2.4 GWh.
3️⃣ Greece and Hungary have agreed to phase out the use of coal by 2028 and 2030, respectively. They join 20 European countries that have made similar commitments. Related: The UK produced less than 1% of its power from coal in the second quarter—that's a first since the country built coal power plants.
4️⃣ More coal: The African Development Bank will stop funding coal power plants, and instead use the money to fund renewable energy projects. Significantly, this indicates that coal is no longer seen as necessary to accomplish ADB's primary goal of improving energy access.
5️⃣ The scale of negative emissions in the coming decades requires infrastructure that will pump more carbon into the ground than it currently extracts, according to a new analysis from the Energy Futures Initiative. Related: Carbon Engineering, another Canadian startup, is doubling its direct-air-capture machine capacity even before it's built. By 2022, it will capture 1 million metric tons of carbon dioxide from the air.
---
Future of air travel ✈️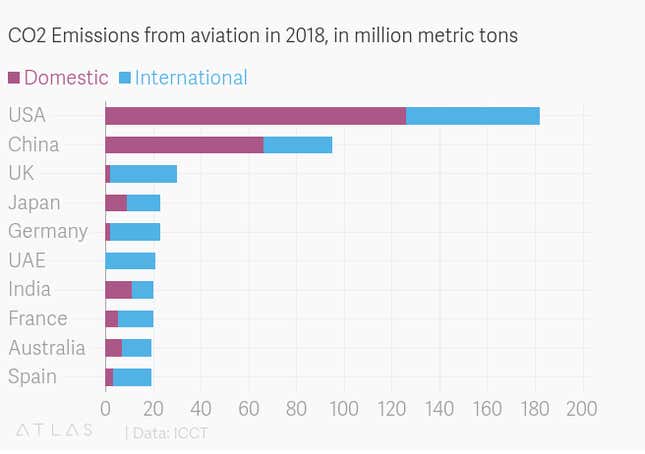 The excellent chart below comes from Quartz's field guide on the future of air travel, written by my colleague Natasha Frost. You can read the state of play of the industry, an interview with American Airlines' CFO, what technologies will change the industry, and more to come later this week, including a conference call for Quartz members.
---
Net-zero (for now)
1️⃣ The number of climate strikers between Sept. 20 and Sept. 27 may cross 6 million globally, according to organizers of the protest. In New Zealand, early estimates suggest as many as 170,000 turned up to protest. That's reaching the magic threshold of 3.5% of a population—a share that social scientists believe can bring about big political changes.
2️⃣ The California Institute of Technology received $750 million from billionaires Stewart and Lydia Resnick toward climate-change research. It's the second largest donation made to a US university… would it have been better spent if split between universities?
3️⃣ A new IPCC report says oceans and the cryosphere are in worse health than previously thought. But it doesn't have to be this way. Here are five things that can help restore ocean health and fight climate change.
4️⃣ What is the true cost of carbon emissions? Nobody really knows. What we do know is that there are a number of carbon markets around the world, which IHS Markit has used to create a global weighted carbon price—updated daily. On Sept. 27, the price was $23.34 for each metric ton of carbon dioxide.
5️⃣ "The market's failure to integrate climate science with investment analysis has created a mispricing phenomenon that is possibly larger than the mortgage credit bubble of the mid-2000s," says David Burt, who bet against the mortgage market and won big during the 2008 financial crisis.
---
Listen 🎧
One of my regular listens is the Columbia Energy Exchange podcast run by Bill Loveless and Jason Bordoff—both at Columbia University's Center for Global Energy Policy. A recent episode featured Jonathan Pershing, program director of environment at the Hewlett Foundation and formerly a key US official on climate change under Barack Obama. The wide-ranging conversation covers the many impacts of the Paris climate agreement, how to think about energy technologies, and what policies send the right market signals.
---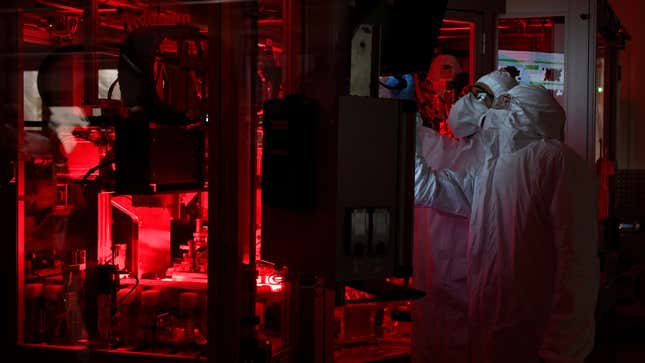 🔼 Increases emissions
1️⃣ The US Energy Information Administration has come out with new forecasts. By 2050, it estimates the world will see energy coming from renewables increase by 166%, from natural gas by 44%, nuclear 36%, oil 22%, and coal 12%. "Long-term, multi-decade projections are notoriously error-prone," says John Kemp of Reuters. "But producing them is a good intellectual discipline."
2️⃣ The EU was set to issue guidance on what counts as "green" finance, but bickering over nuclear power has forced a delay until 2022. "This is a disaster," a green lawmaker said. The delay could slow down the growth of the $200 billion market for green bonds, which are in need of stricter classification norms. For example, some green bonds have been used to finance coal power plants.
3️⃣ Poland opened its first new coal mine in 25 years. Its coking coal will be supplied to steel plants.
4️⃣ Khosla Ventures has pulled the funding from a promising battery startup. Pellion Technologies was developing lithium-metal batteries, which can pack in almost double the amount of energy per unit volume compared to current lithium-ion batteries, and supplying small batches for use in drones.
5️⃣ Fossil-fuel industry lobby groups in the US are gaining millions to help re-elect Donald Trump in 2020. When these groups combine their power with automobile industry lobby groups, they become highly effective at blocking climate action.
---
Stats to remember
As of Sep. 29, the concentration of carbon dioxide in the atmosphere was 408.22 ppm. A year ago, the level was 405.35 ppm.
---
If you'd like to support my work, you can subscribe to Quartz using the promo code AKSHAT8487 at checkout. You'll get 50% off Quartz's membership. Have a great week ahead. Please send feedback and tips to akshat@qz.com.