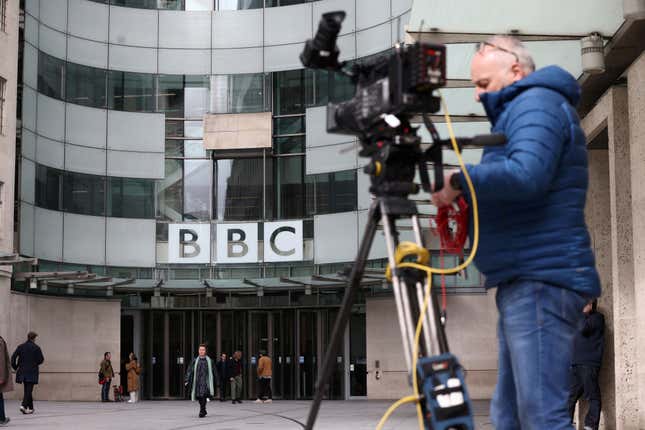 India has brought a new case against the BBC for alleged violation of foreign exchange rules.

Ben Emons Part 2: The Fed, Apple shares
The Enforcement Directorate (ED), the agency responsible for probing money laundering and violations of foreign exchange rules in India, has asked the BBC to hand over its books of accounts and financial statements, Reuters reported yesterday (Apr. 13).
The latest investigation was launched under India's Foreign Exchange Management Act (FEMA)—a law that monitors flow of foreign currency across Indian borders. According to an unnamed source cited by Reuters, the ED has already questioned some BBC employees in India earlier this month.
This is the second time the BBC has come under the radar of Indian authorities, as it's already being probed over alleged tax fraud.
The origins of India's intensifying scrutiny of the BBC
The BBC first fell foul of Indian authorities in January, when it aired the two-part documentary India: The Modi Question, which looked into prime minister Narendra Modi's alleged involvement in the 2002 Gujarat riots. Modi was chief minister of Gujarat from 2001 to 2014, and has often been accused of deliberately not stopping violence against Muslims.
At first, Indian authorities tried to block the documentary from being viewed in the country. Then, in February, the UK broadcaster's offices in Delhi and Mumbai were raided over alleged tax irregularities.
Reacting to the latest series of developments, BBC has assured that it would comply with its obligations for operating in India. "We will continue to cooperate fully with the Indian authorities to ensure that we comply with all our obligations," a BBC spokesperson told news agency PTI.
The BBC's tax probe was reportedly also discussed at a high-level diplomatic meeting between India and the UK. During his visit to India in March, British foreign minister James Cleverly raised the ongoing controversy, as he confirmed to Reuters. His Indian counterpart, S Jaishankar, held the government line.
"All entities operating in India must comply fully with relevant laws and regulations," Jaishankar told the UK foreign minister, Indian news outlet NDTV reported.