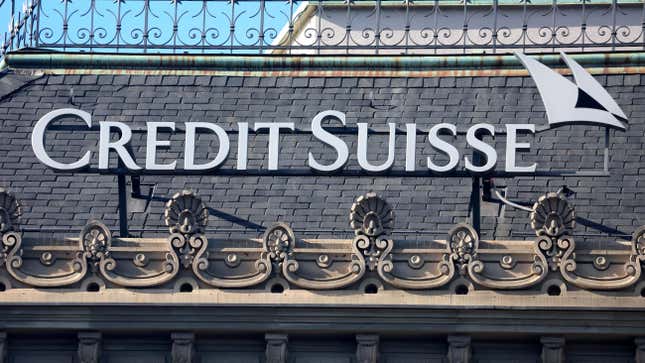 The most likely scenario to resolve Credit Suisse's crisis is an acquisition by fellow Swiss bank UBS, analysts from JPMorgan wrote in a research note on Thursday.

The analysts suggested that UBS could buy Credit Suisse and close down its investment banking division, put up its retail bank in an initial public offering, and keep its wealth management and asset management divisions.
The Julius Baer wealth management division within UBS would benefit from taking over the investment banking division of Credit Suisse, while creating a new entity for the retail bank would ensure that UBS doesn't gain more than 30% of the retail banking share, which could lead to regulatory concerns about market concentration in Switzerland.
The issue at stake is not that Credit Suisse lacks the cash to handle withdrawals, but that customers have lost confidence in the bank's restructuring process for its investment bank and Credit Suisse can't stop deposit outflows, the analysts noted.
Credit Suisse got into trouble after it was unable to raise new capital from its largest shareholder, the Saudi National Bank, during a troubled restructuring process for its investment bank. At the end of 2022, Credit Suisse reported its worst losses since 2008 and has been working to reallocate capital to its more profitable wealth management business.