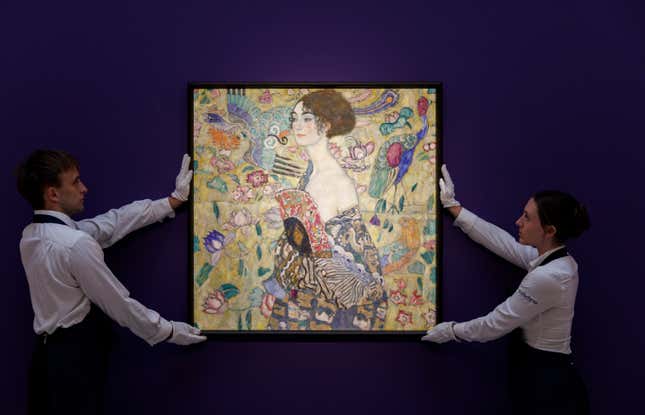 The Sotheby's auction room in London heated up yesterday (June 27) as bidders jockeyed to secure Gustav Klimt's final masterpiece, "Dame mit Fächer" (Lady with a Fan).

Should you keep investing in Big Tech?
Following 10 minutes of intense bidding, one Hong Kong buyer clinched the artwork for £85.3 million ($108 million), setting a new record for most expensive artwork ever sold in Europe.
Klimt painted "Lady with a Fan" from 1917 to 1918. The painting, whose subject is unnamed, displays his iconic use of embellishment and color, mixed with inspiration from Chinese and Japanese art. The painting was still on the easel in Klimt's studio at the time of his death, according to Sotheby's.
Patti Wong, an industry veteran and so-called "Queen of the Auction," was the buyer acting on behalf of a collector, the Associated Press reported. Wong retired from Sotheby's last year after 30 years at the company, and now works for a Hong Kong-based art advisory firm that she co-founded.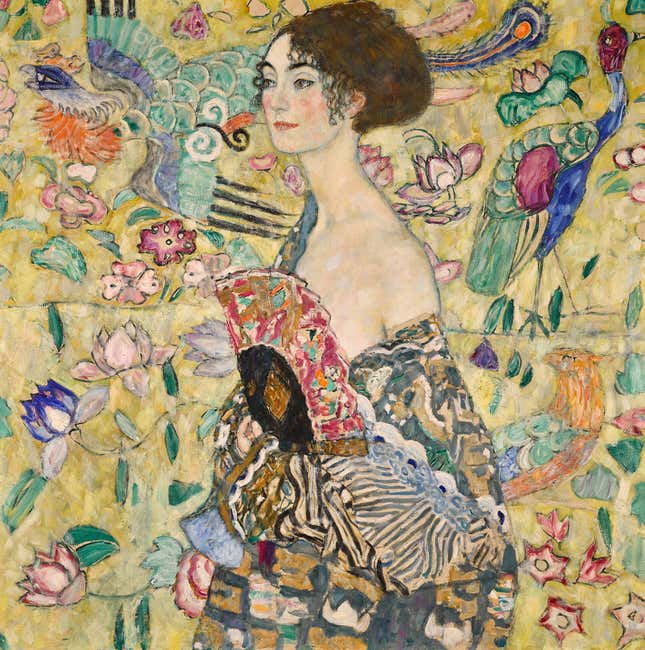 The bidding war over "Lady with a Fan," by the digits
29: Years since "Lady with a Fan" was on the market
$11.6 million: Sale price when "Lady with a Fan" was last up for auction in 1994
£65 million ($80 million): Pre-auction expectation of how much "Lady of a Fan" would sell for
£74 million ($94.4 million): The "hammer price"—final bid—for "Lady with a Fan." The buyer's premium charge bumped up the final price to £85.3 million ($108 million).
834%: Approximate appreciation of the artwork between 1994 and 2023
Previous records for most expensive artworks sold
Prior to "Lady with a Fan," the most expensive painting to be auctioned off in Europe was Claude Monet's "Le basin aux nymphéas." In 2008, it sold at Christie's for $80.4 million.
The previously most expensive artwork ever sold was "Walking Man I," a sculpture by Alberto Giacometti. It sold for $104.3 million in 2010 at Sotheby's in London.
Related stories
🖼️ The world's first painting IPO is good news for museums
📱 Famous art masterpieces updated to reflect today's burning love affair with smartphones
🏝️ The auction of 100 untouched Indonesian islands offers a unique chance to the super-rich