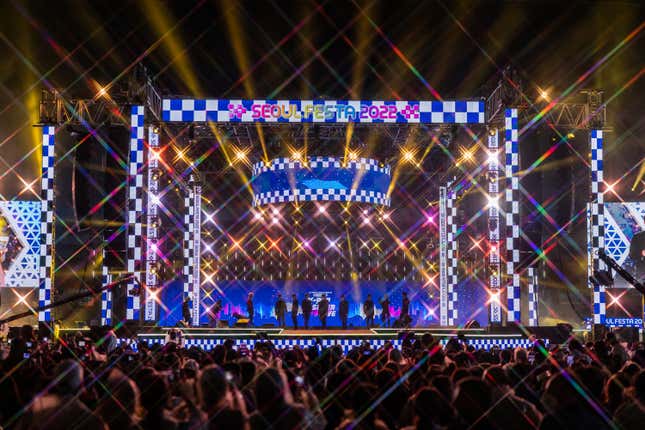 South Korea is clamping down on exploitation in the K-pop industry. A new law passed by a National Assembly standing committee strengthens labor protections for underage K-pop idols and mandates more financial transparency from entertainment agencies.
Carin Pai, Part 2: Reasons to de-risk your portfolio
The Culture, Sports, and Tourism Committee passed the amendment to the Popular Culture and Arts Industry Development Act on April 21, according to a report (link in Korean) from Yonhap News Agency. The policy partly addresses issues related to unfair or opaque contracts, a practice that is pervasive in the K-pop industry and often traps young, aspiring stars in exploitative agreements.
The legislation comes months after a bombshell exploitation scandal involving Korean pop star Lee Seung-gi. In December, the singer sued his agency, Hook Entertainment, for embezzlement and fraud. Lee alleged that he hadn't received any digital music profits during his 18-year career with the company, despite multiple hit albums and popular success.
Korean media outlet Dispatch said the star was working under a "slave contract," a term used in the K-pop industry to refer to long-term, inequitable arrangements between artists and labels. 

Caps on working hours, bans on "excessively" managing artists' appearance
Under the new rules, agencies must disclose their financial statements to artists at least once a year, whereas previously they were only available on request. The amendment also requires that contracts include specific terms on remuneration and expenses.
"Rookies or celebrities that are afraid of getting into conflict with their agencies may find it difficult to request settlement information," said representative Lim Jong-seong, a member of the Democratic Party who proposed the legislation, in a statement (link in Korean) to news outlet Dispatch. "I expect that with mandatory disclosure of accounting details, there will be fewer conflicts arising from unfair treatment."
The legislation also puts more limits on working hours for underage artists. Previously, those aged 15 to 20 could work a maximum of 40 hours a week, while younger artists had a cap of 35. Working hours have now been lowered across the board and further segmented by age group.
Artists aged 15 to 19 can't exceed 35 hours a week, with a cap of seven hours a day; 12- to 15-year-olds are permitted 30 hours a week, also with a seven-hour cap; and those under 12 can work 25 hours a week, limited to six hours a day.
The policy also bans agencies from infringing on younger artists' right to education, "excessively" managing their appearance, or putting their health and safety at risk.
Quotable: A step forward for regulation in the K-pop industry
"We will abolish the industry's absurd practices behind the development of K-content that is applauded by the world…Through this revision of the law, we will try to protect the rights of pop culture artists who do not receive a fair price for their cultural and artistic creative activities." —A statement from Park Bo-gyun (link in Korean), South Korea's minister of culture, sports, and tourism, quoted by newspaper Busan Ilbo
The Lee Seung-gi scandal triggered the recent legislation
For the legislative push, K-pop artists can thank the Lee scandal.
Hook Entertainment denied the allegations leveled by Lee, which were revealed to the public through a report from Dispatch (link in Korean) in November. The report, which published a copy of Lee's contract, argued that he had been shorted on payment for years, despite a contractual agreement to split profits 7:3 with Hook.
In December, the agency paid Lee 5.4 billion won ($4.12 million) in its settlement over the profits dispute—but without providing clarity on why it gave that amount. The singer posted to Instagram, informing his more than four million followers that although he had received the money, the bigger issue was a lack of transparency.
"5 billion has now come in," Lee wrote in the photo caption. "Of course, I don't know how and on what grounds it was calculated. Since I don't understand Hook's calculation method, I'll continue to fight in court. It will be a tedious fight, and I would like to apologize for causing fatigue to the public watching this."
In light of that incident, the legislation passed in April is dubbed the Lee Seung-gi Crisis Prevention Act.
Related stories
🕵️ K-pop giant SM Entertainment was raided over suspected market manipulation
🪧 A fan boycott forced a K-pop label to reconsider its album release plans