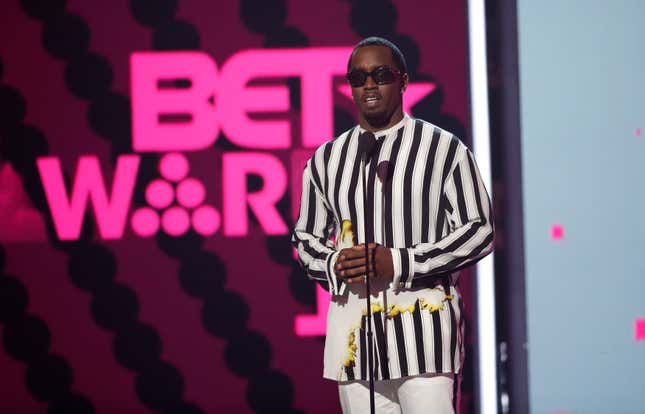 Paramount Global changed its mind about selling its majority stake in BET Media Group, five months after putting on the "for sale" sign, the Wall Street Journal reported on Wednesday, citing people familiar with the matter.

Should you keep investing in Big Tech?
The company reportedly notified bidders yesterday (Aug. 16) that it decided to end the process as a sale would not result in any meaningful deleveraging of its balance sheet. Viacom bought the company for $2.3 billion in 2000, and the bids weren't even surpassing $3 billion.
The American mass media company has owned the unit, which includes the Black Entertainment Television (BET) channel, streamer BET+ as well as VH1 and BET Studios, since 2009. Once a crown jewel, BET's shine has worn off in recent years. The namesake channel's viewership has fallen from its peak of about 92 million subscribers a decade ago to 63 million at the end of 2022.
In the era of increasing cord-cutting and stiff streaming competition, Paramount (formerly ViacomCBS) has been focused on streamlining its assets. Subscribers for the flagship streaming product, Paramount+, have climbed up to about 61 million but the segment is still in the red, posting $424 million in losses in the quarter ended June 30. The company culled 25% of the workers in its US cable business and shut down MTV News.
Person of interest: Robert L. Johnson
Launched by entrepreneur Robert L. Johnson in 1980, BET was the first channel geared towards African Americans. The channel started off with just two hours of programming on Friday night and went on to become a full-fledged channel by 1983.
For six years, BET lost and lost money. It was earning only 2 cents per subscriber in monthly fees—assessed on each network's ratings and potential for attracting new cable customer—while major networks such as TNT and USA were getting ten times that. But eventually, BET became one of the most successful Black-owned businesses in history, and the sale made Johnson America's first Black billionaire.
Other people of interest: Those interested in buying BET

Director Tyler Perry, who already owns a 25% stake in BET owing to a 2019 production deal with Paramount, was rumoured to be a frontrunner in the race to buy the majority stake given his long-time association. He has the number one show on BET called All the Queen's Men.
Former standup comedian Byron Allen, who owns television, production and film properties including The Weather Channel, also threw his hat in the ring.
Several other high-profile Black celebrities including rapper Curtis Jackson (better known as 50 Cent), basketball legend Shaquille O'Neal, music mogul Sean "Diddy" Combs, and ABC sitcom Black-ish creator Kenya Barris, also reportedly considering making offers.
Quotable: A return to Black ownership
"When Bob Johnson sold it in 2000, I think it was, there wasn't one Black person who could buy it. So now, to see all of these Black people, men and women, who are able to be in a position to buy it? Man, that makes me feel really, really excited. [...] There was sadness when Bob sold it and I think there will be a lot of happiness when it's Black-owned again." —Tyler Perry, talking to ET (video) about his interest in buying BET in April 2023
Paramount selling off assets, by the digits
$500 million: Sale of tech site CNET from Paramount (then ViacomCBS) to media company Red Ventures for in 2020
$760 million: Price tag for CBS' New York building, its headquarters since 1965, bought by BlackRock in August 2021
$1.85 billion: What Paramount got from selling CBS Studio City to two investment firms in November 2021
$1.62 billion: Agreed sale price between Paramount and private equity giant KKR for Simon & Schuster, after a previous deal to sell the major book publisher to rival Penguin Random House fell through
Related stories
📺 JioCinema's new NBC deal turns up the heat on Netflix and Prime in India 
⚡ Netflix isn't feeling the impact of the Hollywood writers and actors strikes—yet
🍿 Even Jackie Chan couldn't save Teenage Mutant Ninja Turtles from bombing at the Chinese box office