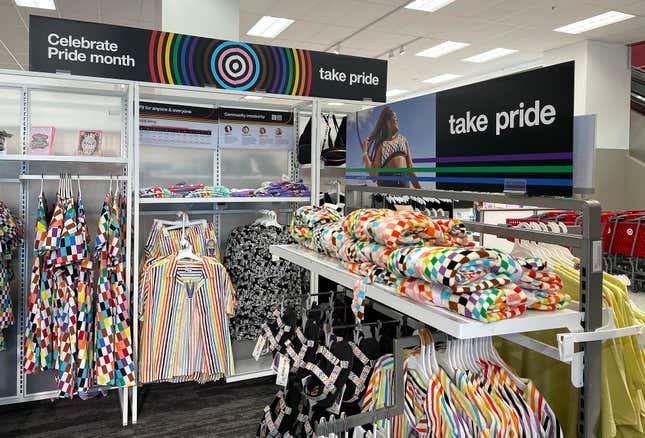 Sales at Target fell for the first time in six years, according to an earnings report released on Wednesday (Aug. 16), following calls to boycott the retailer over a Pride Month marketing campaign. Still, the company's profit margin beat Wall Street's expectations, leading its stock to jump by as much as 6% following the news.
Should you keep investing in Big Tech?
During a call with reporters, CEO Brian Cornell partially blamed declining sales on controversy over the company's apparent support for the LGBTQ movement, promising that the company would change its Pride Month operations in 2024.
"As we navigate an ever-changing operating and social environment, we are applying what we learned," Cornell said, saying sales were up in July after falling precipitously in June.
On the same call, Target's chief growth officer Christina Hennington added that, going forward, the company would be more cautious with how it markets heritage month celebrations, including a reconsideration of what brands it sells.
Additionally, executives blamed underwhelming numbers on an unfavorable macro-environment for retailers. They cited stubbornly high food costs—caused by inflationary pressure—for leading consumers away from discretionary purchases like clothing and electronics. And the company cut its annual expectations accordingly, slashing full-year sales and profit expectations.
Target's earnings, by the digits
$24.8 billion: Quarterly revenue, missing expectations by more than $400 million.
54%: Percent of annual Target sales from toys and electronics. Only 20% of Target's sales are from groceries, making it more vulnerable to economic trends than competitors like Walmart, which gets 59% of its sales from groceries.
-28.5%: Percent drop in Target stock in the last year, including a sharp dip following the Pride Month controversy.
How Pride Month sunk Target's stock
Target proves corporate advocacy is just about the bottom line
It didn't take long for Cornell to waffle after conservative protests began (and sales began to decline) in May. Just weeks after launching this year's Pride Month campaign, Target pulled a number of products aimed at the LGBTQ community like a "tuck friendly" swimsuit meant for transgender women, as well as a range of designs by transgender designer Erik Carnell.
But, the retailer didn't abandon the marketing campaign completely, with Target choosing to stock some of its rainbow-themed products through the end of Pride Month in June. Now, during the earnings call, Cornell further distanced his brand from LGBTQ marketing, without abandoning it completely.
This attempt to have it both ways leaves Target in an precarious situation. The company continues to alienate LGBTQ supporters—the vast majority of the country—while still drawing the ire of conservative activists.
The situation echoes Bud Light's recent predicament. After right-wing backlash to a LGBTQ marketing campaign this spring, Anheuser-Busch attempted damage-control by dumping a trans influencer and releasing an ad about the American heartland. The result? Bud Light is no longer the most popular beer in America after it faced backlash from conservatives and the LGBTQ community alike.
Like with Bud Light, Target's decision to disavow its veneer of LGBTQ advocacy reveals the company's true priorities—the bottom line—which in turn might end up leading to less business from all sides.
Related stories:

🏠 Home Depot sees shoppers pulling back. So why is Warren Buffett bullish on home builder stocks?
🌈 More than a dozen state attorneys general are giving Target reasons to restock pride merch
🛍️ Target can't keep up with its customers' changing shopping habits