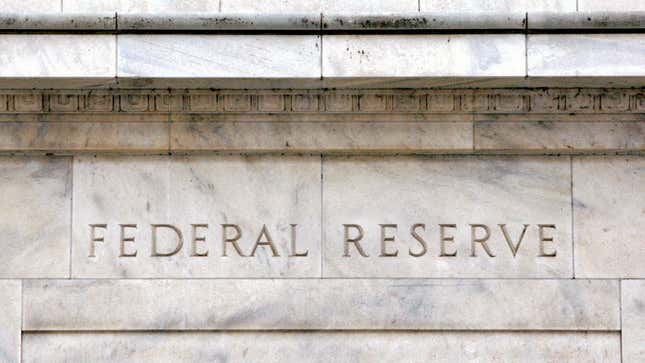 Along with a decision to raise benchmark interest rates by another 25 basis points in July, Federal Reserve chair Jerome Powell revealed that the staff of the Fed no longer expects the US economy to enter into a recession—something that bodes well for the prospect of lowering inflation without increasing unemployment.

Quartz Smart Investing with Cameron Dawson, Part 2
Forecasts by the staff economists at the Fed are separate from the forecasts made by monetary policy officials who vote on interest rate hikes. Back in June, the Fed's monetary policy decision makers had indicated through their forecasts that they didn't see a recession coming. Now the staff at the Fed agrees with them.
Recent inflation data for consumers and for companies came in lower than expected in June. That didn't stop the Fed from raising interest rates by 25 basis points in July, with Powell suggesting at a press conference following the rate decision that the central bank didn't want to put too much emphasis on one month of data.
The Fed will get to look closely at two more inflation reports before its next meeting in September. Clearly the Fed staff expects them to see inflation falling while the labor market remains strong.
US unemployment has barely budged since rate hikes began
Despite over a year of credit tightening and the Fed raising its benchmark interest rate by 5.25 percentage points, the labor market doesn't show any signs of significant cooling. Powell noted in the press conference that the unemployment rate in the US remained at the same 3.6% rate in June as it was in March 2022 when the central bank first began raising rates.
Powell revealed little about where rates will go from here. He said the Fed's monetary policy committee hadn't decided on how many more rate hikes it would execute this year or at what pace or magnitude it might raise rates. This is to keep investors and traders on their toes and make sure that spending doesn't pick up too quickly in the future. But the Fed now seems aligned on the theory that the economy will remain strong enough to withstand the central bank's rate increases.