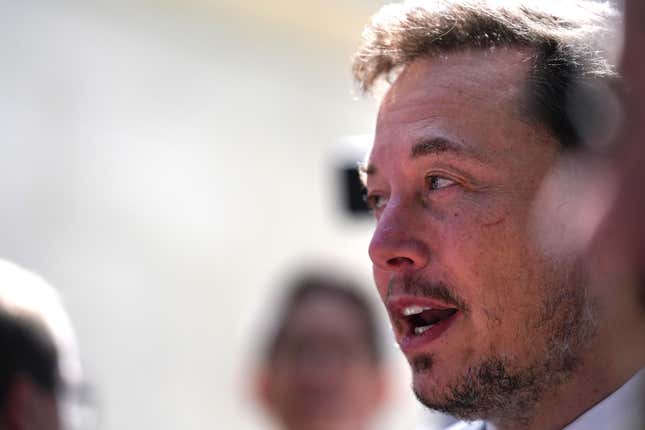 Twitter has never been a huge hit with advertisers. But under Elon Musk's ownership, marked by a name change to X, a rollback of site rules, prioritized engagement for paying users, and Musk's own edgy persona, the social media company's outlook is bleaker than ever.
What inspired Elon Musk's design for Tesla's Cybertruck?
In fact, now Musk claims that Twitter's ad revenue is down 60%. While he blames a slew of enemies for his own failures—most recently the Anti-Defamation League, a Jewish civil rights group—Musk has always been his own worst enemy when it comes to making Twitter profitable.
New CEO Linda Yaccarino, a former NBC ad sales chief, hasn't been able to fix Twitter's ad problems overnight. Recently, Musk and Yaccarino have started to signal that they're ready to move away from Twitter's own advertising platform and sales efforts, in favor of relying on third-party vendors to auction off ad space.
In May, Twitter began selling inventory through the Indian ad marketplace InMobi, and just last week, Google confirmed to AdAge that it too has struck a deal to sell ad space for Twitter.
Twitter's new ad strategy: If you can't sell ads, outsource the job.
Why Twitter needs Google
Elon Musk has long had a bitter relationship with advertising.
While the billionaire has publicly said he "hates advertising" and has largely scorned paid marketing for his automaker Tesla, his $44 billion takeover of Twitter put him at the helm of a massive ad business. At the time of his purchase, Twitter brought in 92% of its total revenue from advertising.
Since taking over the company, Must has prioritized its burgeoning subscription offering—once called Twitter Blue, now dubbed X Premium—and hired Yaccarino, hopeful she'd bring strong client relationships that could help Twitter sell more ads.
Even before Musk took charge, Twitter was a tricky place for advertisers—especially those who don't want their ads running next to contentious political debates or discussion of breaking news events. Musk's leadership has only further frayed those relationships.
"Twitter's never been more than a footnote on advertiser media plans, comprising just 1.3% of digital advertising in 2022," said Kelsey Chickering, principal analyst at market research firm Forrester. "The chaos that ensued following Elon Musk's takeover of Twitter—uncertain moderation policies, a revolving door of account managers, etc.—made it easy for Twitter's top advertisers to walk away and take their spend elsewhere."
Chickering said the Google announcement shows that Twitter is really struggling to win back advertisers—and that could have downstream consequences.
"This current advertiser deficit means further degradation of the experience for users who now see increasingly irrelevant ads," Chickering says. "As the ad experience erodes for users, so does the overall experience on the platform, leaving room for competitors to steal user time and advertiser budgets."
Max Willens, a senior analyst at market research company Insider Intelligence, agrees the Google partnership signals that Twitter is still struggling to make money on advertising—specifically direct sales. But he thinks it's less about the company's struggles with existing advertisers and more about its inability to court new ones. Twitter "absolutely needs to mend some fences and repair its relationships with the largest agencies and brands," Willens said. "But this effort is more about bolstering X's base of small advertisers."