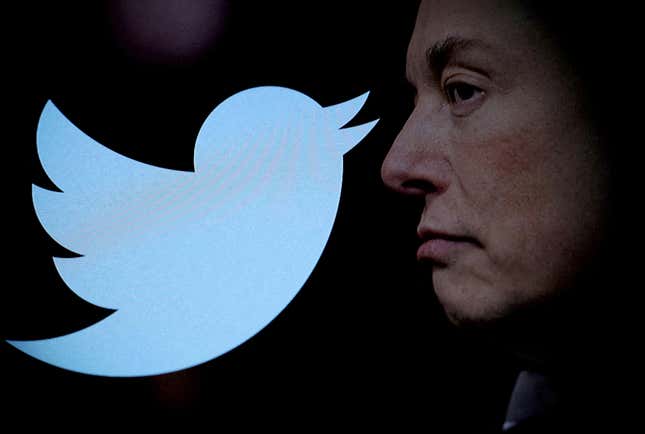 Twitter, the social media company newly dubbed as X Corp, has made another change to policies meant to prevent hate speech and abuse on the platform.

As some users noticed this week, the site has quietly removed language from its hateful conduct policy that protects transgender users.
On April 7, Twitter Safety announced an update to its abuse and harassment policy, without directly referencing its roll back of established protections against misgendering and deadnaming trans users. The policy had been in place since 2018.
Both misgendering and deadnaming are common acts of harassment used to target trans individuals, especially online. Misgendering is the act of referring to a person using pronouns that do not match their gender identity, while deadnaming refers to calling an individual by a name they no longer use, most often a birth name.
According to Wayback Machine records, the sentence protecting trans people in Twitter's policy was removed some time between April 7 and April 8.
The policy once read: "We prohibit targeting others with repeated slurs, tropes or other content that intends to dehumanize, degrade or reinforce negative or harmful stereotypes about a protected category. This includes targeted misgendering or deadnaming of transgender individuals."
The sentence on transgender individuals is now gone. The LGBTQ+ community has spoken out against the change.
"Twitter's decision to covertly roll back its longtime policy is the latest example of just how unsafe the company is for users and advertisers alike," said Sarah Kate Ellis, president and CEO of GLAAD, a LGBTQ+ media advocacy organization, in a press release.
Deadnaming and misgendering have been shown to have harmful effects on trans people, a community that already receives an outsized level of abuse and hate online.
Quotable: Twitter is "out of step" with other Big Tech safety policies
"This decision to roll back LGBTQ safety pulls Twitter even more out of step with TikTok, Pinterest, and Meta, which all maintain similar policies to protect their transgender users at a time when anti-transgender rhetoric online is leading to real world discrimination and violence." —A statement from Sarah Kate Ellis, GLAAD president and CEO
Elon Musk has a transphobic track record
The policy rollback comes amid self-styled chief twit Elon Musk's broader efforts to promote "free speech" on Twitter, which he has failed to clearly define, but that has resulted in a surge of racial and anti-LGBTQ+ slurs on the platform.
Musk himself has promoted transphobic narratives, including belittling the practice of openly denoting one's pronouns. In July 2020 Musk tweeted "Pronouns suck," and later that year tweeted a meme mocking pronouns.
In December, he engaged in a Twitter spat with astronaut Scott Kelly over pronouns, writing: "My pronouns are Prosecute/Fauci." Kelly denounced the tweet as harming a marginalized community, while Musk bunkered down in the Twitter reply trenches.
The CEO has also tweeted about his opposition to trans healthcare access, and recently suggested that doctors who provide gender-affirming care to trans youths should "go to prison for life."
One of Musk's daughters, who is trans, has reportedly severed ties with him. Last year, she filed a petition with the Los Angeles County Superior Court in Santa Monica to change her name and receive a new birth certificate.
"I no longer live with or wish to be related to my biological father in any way, shape or form," she wrote in the petition.
Related stories
📜 The brief, eventful history of Twitter under Elon Musk
#️⃣ Elon Musk's Twitter has even lost the man who popularized #hashtags
👐 Trans-inclusive workplaces: 5 considerations for companies