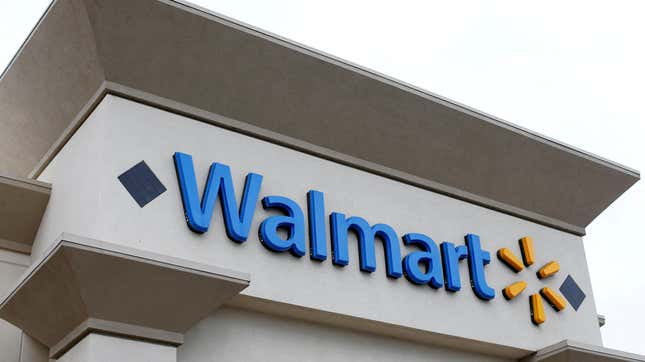 Six years into owning Bonobos, Walmart is selling off the menswear brand at a huge discount.

Ben Emons Part 2: The Fed, Apple shares
In June 2017, Walmart bought the fashion label for $310 million—that's around $382 million in today's dollars. Yesterday (Apr. 13), New York-based brand management firm WHP Global and fashion retailer Express announced they were acquiring the 16-year-old brand from the big-box retailer for a mere $75 million. As part of the deal, which is expected to conclude in July 2023, Express will license the Bonobos brand from WHP in exchange for royalty fees.
Before Bonobo, Walmart dropped another brand from its portfolio earlier this year. In February, outdoor retailer Moosejaw was sold to Dick's Sporting Goods for an undisclosed amount. Walmart had paid $51 million for the brand in 2017.
At the time, Walmart was on a direct-to-consumer (DTC) acquisition spree, which was followed by a selling spree. It scooped up women's retailer Modcloth, only to sell it off within two years. It bought and sold lingerie retailer Bare Necessities and Shoes.com swiftly, too.
Largely, it looks like the Bonobos and Moosejaw sales aren't about how well the brands are doing individually. Walmart appears to be pivoting away from hoarding a bunch of retail brands, focusing instead on growing as a "tech-powered omnichannel retailer" and on services that have better margins, such as healthcare and fintech.
Quotable: Bonobos is a growing brand
"Bonobos is delivering double-digit sales growth and we plan to continue that momentum while also realizing operating synergies and other economies of scale."—Express CEO Tim Baxter
Express and WHP's Bonobo deal, by the digits
$200 million: Bonobos' sales in 2022
240+: Unique sizes per pant fit that Bonobo offer, 2-3 times more than competitors
60+: Bonobos guideshop locations, where customers can get a personalized shopping experience
3.25%: The royalty rate the Ohio-based firm will pay WHP on retail sales for years 1-5, which'll increase to 3.5% thereafter
8%: The royalty rate on wholesale sales
10: The total number of brands under WHP Global portfolio, which already includes the likes of toy- and baby-product retailer Toys "R" Us, sportswear label Lotto, and womenswear brand Anne Klein, after the Bonobos deal is completed
Person of interest: Marc Lore
When Walmart bought Jet.com for $3.3 billion in August 2016, it bagged Marc Lore as part of the deal. Lore led Walmart's e-commerce strategy from then until he left the company in January 2021, when his five-year contract ran out. Most of the DTC buys the mega-retailer made, including Bonobos, were Lore's call.
Now, most of those brands have been dropped from Walmart's roster—two of them just this year.
Related stories
🤬 Bonobos customers are mercilessly trolling the brand on Facebook about its sale to Walmart
🛒 Fans of ModCloth and Bonobos were aghast when Walmart bought the brands. But they're still shopping
🧥 Shoppers are flocking to brands that do one thing really well