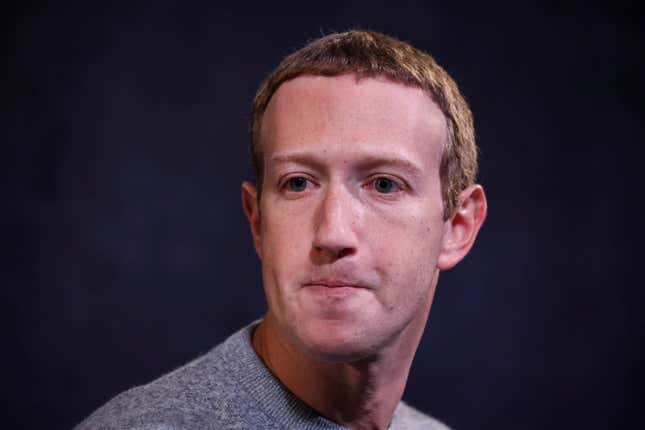 Meta CEO Mark Zuckerberg took a couple swipes at Apple's Vision Pro during an all-hands meeting yesterday (June 8) where he also laid out the company's AI strategy and assured staff that the metaverse is not over.

Quartz Smart Investing with NewEdge Wealth's Ben Emons
"Our vision of the metaverse and presence is fundamentally social and about people interacting and feeling closer in new amazing ways," Zuckerberg said in yesterday's internal meeting, according to a New York Times report. "By contrast, every demo Apple showed was someone sitting on a couch by themselves."
He also reportedly made a jab at the Vision Pro's $3,500 price point while highlighting Meta's Quest 3, priced at $500 and set to hit the shelves later this year.
Zuckerberg's pointed comments and attempt to reassure Meta staff come just days after Apple debuted its AR/VR gadget that it is not calling a headset. It was presented during the 2023 Worldwide Developers Conference on June 5, in which Apple also avoided the word "metaverse."
But Zuckerberg isn't giving up on the metaverse, despite its lukewarm reception, as he faces off against the Cupertino-based competitor, seeing Meta's development of open source AI software as complementary to the virtual world he's seeking to build.
Quotable: On exploring the laws of physics
"I was really curious to see what they'd ship, and it's a good sign for our own development that they [Apple engineers] don't have any magical solutions to the laws of physics that we haven't already explored." Meta CEO Mark Zuckerberg at a Meta internal meeting on June 8, quoted in the New York Times
After cutting jobs, Meta is ready to execute its AI vision
Meta is going through a rocky period. The Facebook parent company initiated two massive rounds of layoffs since November in an attempt to cut costs, with the most recent round shedding 10,000 employees.
Meanwhile, Meta's VR division lost over $13 billion last year as the metaverse struggled to catch the interest of consumers.
Now, with a slimmed-down workforce, Zuckerberg appears to be confident at taking another stab at virtual reality, this time integrated with artificial intelligence, according to reports from yesterday's meeting.
The Meta CEO has stated that he believes in taking an open source approach to AI, and confirmed in yesterday's meeting that ChatGPT-like features will be introduced to Messenger and WhatsApp. A generative AI feature is also reportedly in the works for Instagram.
Related stories
🏋️‍♀️ Meta's "year of efficiency" means job cuts, less metaverse, and more generative AI
📱 WhatsApp's new Channels feature will turn chat users into followers