PepsiCo's North American beverage sales are finally bubbling over—the segment grew 2.3% in the third quarter of 2018, its first increase in more than a year. Some of that is thanks to Bubly, a brightly packaged sparkling-water brand that Pepsi expects to generate $100 million in 2018.
When Pepsi launched Bubly (pronounced "bubbly") in February, the brand drew immediate comparisons to cult sparkling-water hit LaCroix. That same month, Credit Suisse analyst Laurent Grandet (now at Guggenheim Partners) wrote in a note to investors that Bubly had the potential to exceed $100 million in retail sales in 2018, and $220 million by the end of next year, Business Insider reported.
Pepsi thinks so, too. During a call to discuss the company's third-quarter earnings, CEO Indra Nooyi (who is stepping down as of today, Oct. 3) reiterated that Bubly is expected to hit the $100 million mark. PepsiCo finance chief Hugh Johnston told the Wall Street Journal (paywall) that the sparkling-water brand has "barely scratched the surface." In August, PepsiCo acquired carbonated drinks-maker SodaStream for $3.2 billion, suggesting the company is still wading into new, sparkling waters.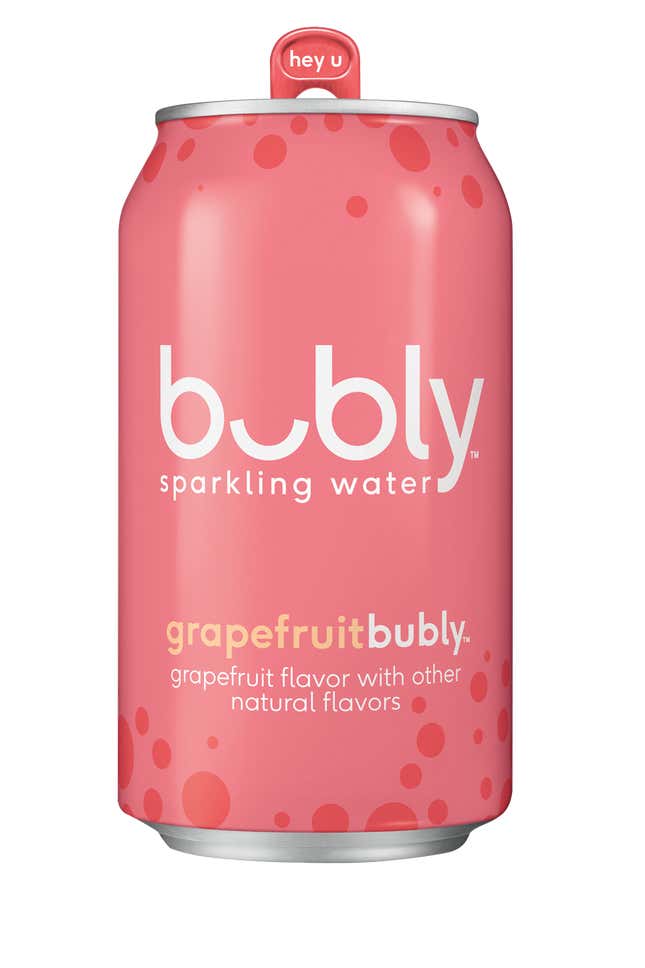 After all, the market is thriving. According to research firm Euromonitor International, the flavored sparkling water market grew by more than 15% last year, to $2.4 billion, led by National Beverage Corp., the company that owns LaCroix. From 2008 to 2017, US sales of unflavored carbonated water also more than doubled to 770 million gallons.
In December 2017, National Beverage CEO Nick Caporella said in a statement, "LaCroix not only leads the category . . . but defines the category! Despite the introduction of competitive look-alikes, LaCroix remains the clear leader in packaging/shelf marketing, taste and consumer loyalty." Depending on Bubly's performance by the end of this year, Caporella's declaration might start fizzing out.