Good morning, Quartz readers!

---
Here's what you need to know
Disney showed Florida what it risks losing. The Mouse House canceled a billion-dollar project as part of its ongoing feud with governor Ron DeSantis.
Section 230 survived the US Supreme Court—for now. A ruling on whether Twitter and Google should be liable for user-generated content sidestepped a judgment on whether the pivotal internet law is constitutional.
Montana's TikTok ban is facing its first legal challenge. Five TikTok creators invoked the First Amendment as part of their complaint.
Kia and Hyundai are settling a class-action lawsuit for $200 million. Car owners accused the automaker of failing to install basic anti-theft measures.
San Francisco became the first US city to appoint a drag laureate. Local drag icon D'Arcy Drollinger was appointed for an 18-month term.
One big number: 10 million
Number of units of The Legend of Zelda: Tears of the Kingdom sold in the first three days of the Nintendo Switch game's release

It's the fastest-selling game in Nintendo's Zelda series, and gives the Japanese gaming company some much-needed XPs, especially as its Switch device passes its peak.
---
The online voting challenge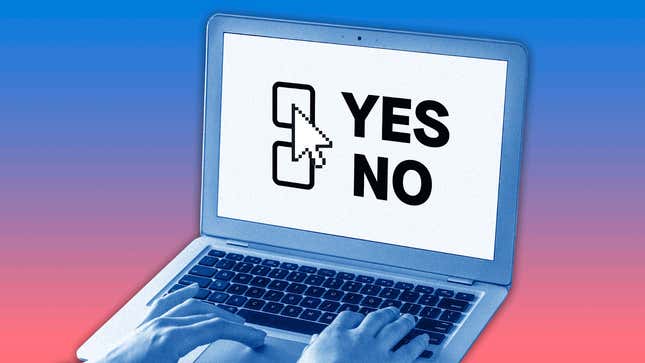 There are all sorts of barriers to voting in an election—one might have to take off work, find childcare, or travel long distances to cast a ballot.
It's 2023. Why is Estonia the only country to have successfully implemented an online voting system at the national level?
In the latest episode of the Quartz Obsession podcast, our own Shivank Taksali explains to host Scott Nover that we're really years if not decades away from coming up with a secure system for doing so. And possibly, we'll never get there.
✅ Subscribe wherever you get your podcasts: Apple Podcasts | Spotify | Google | Stitcher | YouTube 

👀 Or, read the transcript
---
Are we on the cusp of a ventilation revolution?
Air is frequently so full of germs and particles that some call it "the new poop."
Indoors, it's hard to quickly assess whether the air you're breathing is clean or not. But as Quartz's Mary Hui explains, the ability to do so could have caused less sickness during the pandemic. Read more about why, and what's being done to fix it.
---
Quartz most popular
🤳 Montana's TikTok ban is unconstitutional and makes no sense
📽️ Netflix revealed how many subscribers are paying for its ad-supported plan
💊 Why is the US in a drug shortage emergency?
🚿 Wall Street is paying more attention to the business risks posed by water
🇮🇳 It takes $175,000 to join the league of India's richest 1%
🔨 The pandemic-era mania for home improvements is over
Surprising discoveries
EVs are killing AM radio. US lawmakers don't like it.
ExxonMobil's "god pod" will be no more. Executives will have to say goodbye to their Anigre wood-paneled and Lyon-limestoned space.

eDNA is biotech's next big thing. The genetic material found in hair, skin, and mucus that then float on water or air—excuse us, "the new poop"—could grow the global gene sequencing market to $16.8 billion by 2023.
We won't have to look up for another 1,000 years. It's unlikely a killer asteroid will strike in that time frame, although smaller ones sure might.

2023 is the year of getting sick on a cruise. The reported occurrence of gastrointestinal diseases on cruises is worse than pre-covid.
---
Our best wishes for a productive day. Send any news, comments, radio star-killing videos, and god pods to talk@qz.com. Reader support makes Quartz available to all—become a member. Today's Daily Brief was brought to you by Sofia Lotto Persio and Morgan Haefner.